I am very fond of ships on coins.
I know that many people share this fondness. I have a few coins depicting ships.
So, I will post a series called "Ships on Coins" and I will show all the coins that I have on this theme.
There will be no order of presentation or country of issue. As the coins are stored in several places, I will simply search on each place and publish those that I found.
The twelfth is a 2018 50 Franks "HMS Endeavour".
Issued by BH Mayer's Mint on behalf of Rwanda, it weights 31.1g with silver purity of 99.9% and Brilliant Uncirculated finish. It is the second issue of the "Nautical Ounce" series.
Issued to commemorates the HMS Endeavour, the Royal Navy research vessel commanded by legendary Lieutenant James Cook between 1769 and 1771.
The obverse features an uncommonly intricate rendering of the HMS Endeavour as she braves the high and choppy seas, set upon a field of geodesic lines with an antique compass design as a secondary focus, along with an insert bearing all the hallmark tools of the discovery trade...including a telescope, compass and sextant.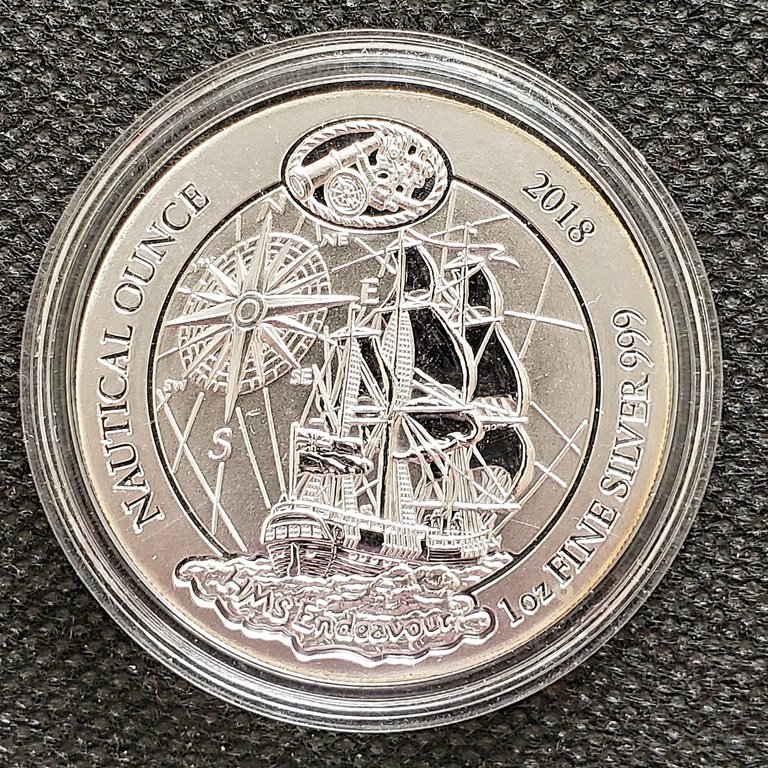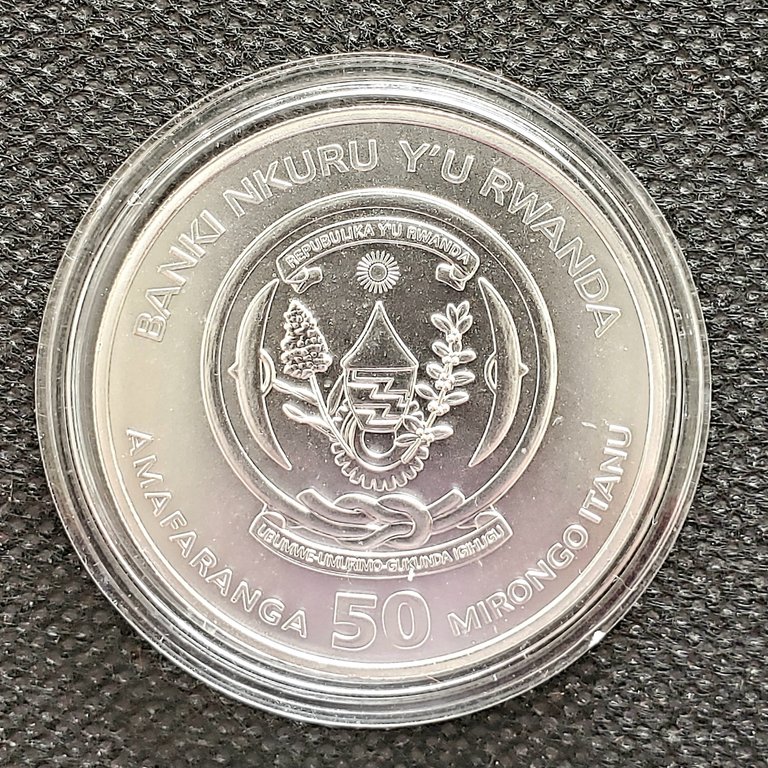 Thank you for reading. Please comment, upvote, reblog and advise me.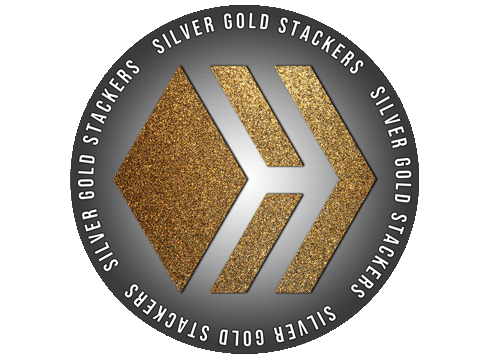 Posted Using LeoFinance