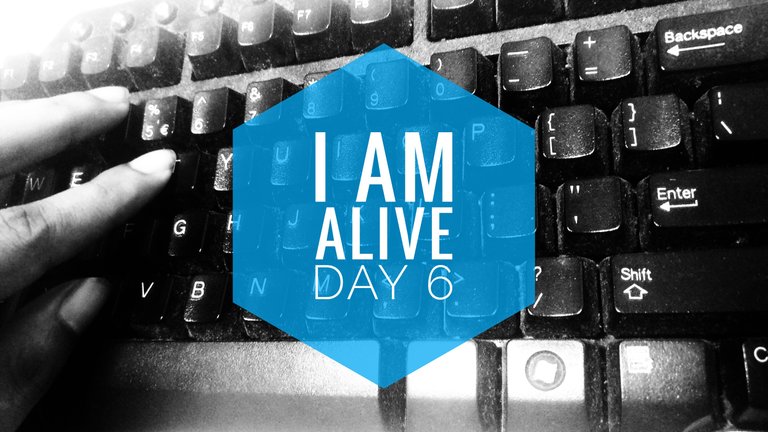 I Am Alive! ⏳
---
I'm working so that must mean I Am Alive. Today is mid of the week and Hump Day. Statistically that is when we are at our most productive. Statistically people will also belief any fact that you claim as long as you start it with the word 'statistically'.
---
The projects and deadlines are stacking up. Luckily I'm part of an efficient team and the team is on top of it. I've been in work environments before where negative minded and or unmotivated people unnecessarily slowed the work process. This is usually a reflection of the mindset of the ones leading the company. Same goes for a positive empowering work environment with strong level headed leaders. I guess my mind wanted me to talk about co worker dynamics today.
---
Day 6 of the #IAmAliveChallenge. The past two days it was challenging to have a topic, but it seems that if you just start writing while your mind wanders, somehow you end up with a few hundred words of content. Whether it's useful, quality or entertaining is in the eye of the beholder. But it will always be genuine.
---
---
About the challenge
---
Check out his original announcement here.
The goal of the challenge is simple. Show yourself in some way letting the community know you are alive and living your life. This allows us to build unity against whatever life throws at us and in time brings hope for a better tomorrow.
---
---
What About You? Are you alive? 👀
Whatever you are, thank you for stopping by. 🙃
---
* Uniquely clever sign out message goes here *