The champions league games is set to resume with game three ready to take place tonight. The competition which is full of excitement, surprises and shocking moment will kick off tonight with various clubs in Europe top flight ready to battle it out.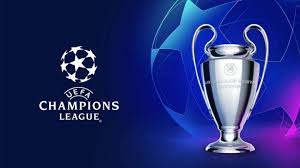 source
Atletico Madrid vs Liverpool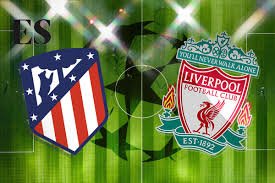 source
This is going to be a tough cracker as both teams will be going head to head in Spain to battle it out. Liverpool however, are having a wonderful season both in the premier league and in the champions league which saw them still remain Unbeaten in all competitions and would want to maintain that form against a strong Atletico Madrid side.
However, Spanish champions Atlético Madrid returned from the international break and would be heading straight into UEFA Champions League action, after having their La Liga game been postponed at the weekend. Atlético Madrid who are currently second in the champions table behind leaders Liverpool with 4th points will be heading into this games with full confidence despite having a two weeks break will want to prove their quality against the English side.
Despite having a perfect start in the UCL Group B games with two victories against Ac Milan and Porto will see the 'Merseyside Reds' travel to Spain to continue their remarkable effort having last experienced an away (UCL) group stage defeat over two years ago, having scoring 18 goals and conceding just three in the six away fixtures they've played (W5, D1).
Liverpool are always having worries as Spain hasn't been Liverpool's favourite destination though,which saw them losing six of their previous seven away European fixtures on Spanish soil then a draw, including two defeats to Atlético Madrid In the Champions league, these two teams have a record and a deadlocked at two draws and a win apiece in four matches played against each other, although the home ground of Atletico Madrid will always bring memories having won their last champions in the Wanda Metropolitano Stadium in 2018/19 season.
Players to watch
Luis Suárez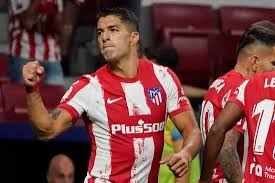 source
No doubt the former Liverpool man will be in action against his former club and would want to continue will his prolific style of play in scoring goals and also causing havoc against his opponent and would be a treat to the Liverpool side.
Antoine Griezmann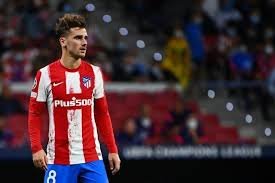 source
This is another player that need to watch out for as his desperate to score any time and would really cause more issue for Liverpool if their unable to hold him down.
Mohamed Salah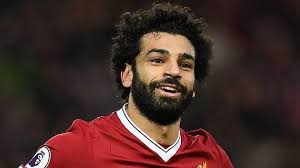 source
This is one dangerous player all eyes will be on as his quality style of play always see him score almost in every match and would really be a treat to the Spanish side to handle and has found the net in five consecutive away UCL matches for the Liverpool.
Roberto firmino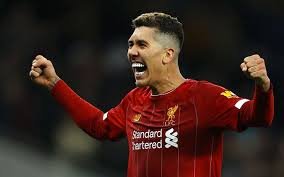 source
Roberto firmino is beginning to get his head upright and he scored a hat trick in the weekend and also scored two goals against Porto in their last time out in the champions league would want to show that quality play against Atletico Madrid tonight.
Inter Milan vs Sheriff Tiraspol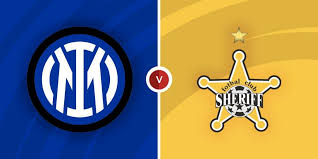 source
This is another match that one needs to watch out for as it's likely look easy to predict the fixture and sheriff Tiraspol been the underdog will both be heading into tonight champions league game. Sheriff Tiraspol have really put up surprises in this champions league campaign as they are presently table toppers with 6points from two wins with their wonderful win against Spanish giant in their last outing will want to show that effort against Italian champions Inter Milan.
The Moldovan champions who sit top of the UEFA Champions League (UCL) Group D, won't be intimidated as they would be going away again to pull surprises against Inter Milan with the two biggest shocks in this competition's history. Inter Milan who are currently third in the log with one point after losing their first match to Real Madrid then a draw against shakthar Donetsk would want to bounce back against a surprising sheriff side.
Their poor start however, would make this a must-win game for the Italians who come into this fixture in unconvincing form since the beginning of September. Though the game looks easy for inter Milan to secure all three points but mind you is the Champions league we are talking about anything can happen. The moldovan champions now hasn't tasted defeat in 19 competitive matches (W16, D3), which has also saw them lost just once across their previous nine European road trips (W5, D3, L1).
This season Uefa champions league campaign debut may be the start of something big for Moldovan side as they head into this match with good note.
Players to watch
Lautaro Martínez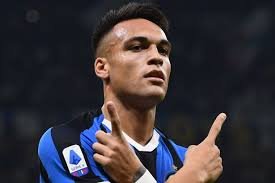 source
The Argentine has scored Inter's first goal three times this season and would be a heavy task for sheriff Tiraspol to handle as he always look good in scoring.
Sébastien Thill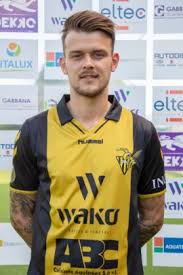 source
The player who scored the winner for Sheriff Tiraspol in their last outing against Real Madrid will want to also prove something against Inter Milan away from home.
Ajax vs Borussia Dortmund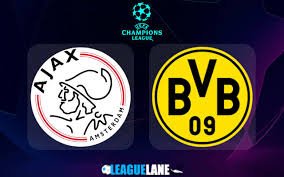 source
This is another hard cracker to watch as both teams would be looking forward to battle in out against each in the champions league having won their first two matches in the campaign.
Despite suffering a 1-0 shock defeat to Utrecht before the recent break, Ajax bounce back to victory with their title defence back on track with victory in the Eredivisie against Heerenveen will want to continue that trend as they welcome Borussia Dortmund to their home ground. The two teams either Ajax or Borussia Dortmund can all but seal their progression to the knockout stage should they eventually extend their 100% starts here against each other.
With both teams on 6th points each having won their previous two games would definitely face each other to prove quality. The last time these two sides shared a group,Borussia Dortmund finished top of the group having won 4-1 in the away head-to-head with current Dortmund player Marco Reus opening the scoring within ten minutes.
However, the Dutch side hold a strong historical record against German opponents in Amsterdam. Borussia Dortmund continued their fantastic play in the domestic league with a strong 3-1 win over Mainz last time out, will be heading to this game to secure victory as well.
Though this match would be a 50-50 chance for Dortmund, who currently hold an indifferent historic head-to-head record against Dutch opponents in European football (W3, D3, L3), but will definitely expect to qualify from this group as they have done in seven of their last eight Uefa champions league appearances.
Players to watch
Sébastien Haller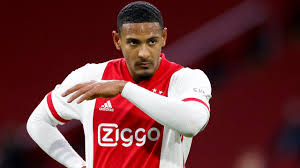 source
Ajax Sébastien Haller has scored five goals in this uefa champions group stage, which would see him a player to watch
who also lead the way as the competition's top scorer.
Erling Haaland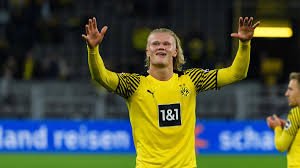 source
The Dortmund's striker who always look dangerous in scoring would be a heavy treat to Ajax as his present alone always provide goals for the German side.