Immer wieder werde ich kritisiert. Bitcoin sei kein Geld, es ist Betrug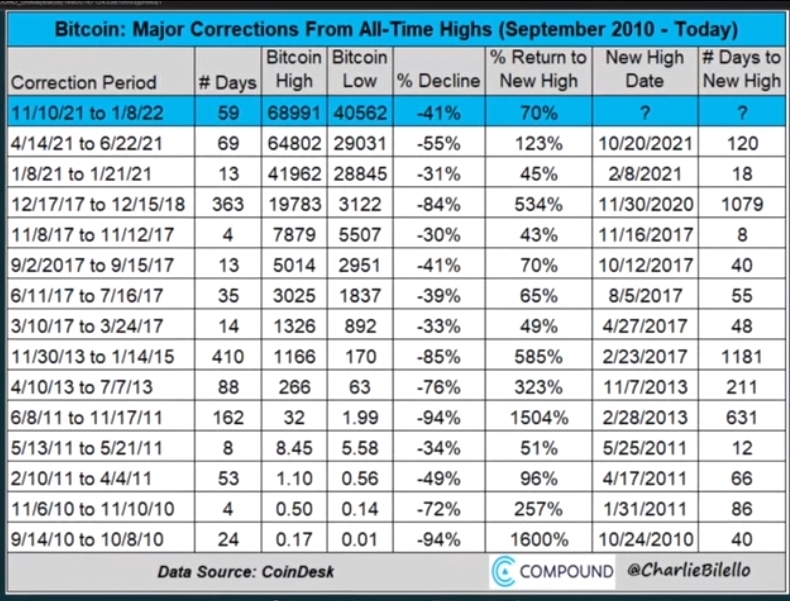 Aber was ist Geld?
Herrje ist in der Regel eine Vertrauensfrage. Man könnte Geld theoretisch mit Gold hinterlegen, aber auch da muss ich das Vertrauen haben, dass ich tatsächlich für dieses Geld in Papierform dann das versprochene Gold erhalten werde.
Gerade in Krisen hat sich gezeigt, dass diese Versprechen nicht sehr stabil sind, erklärt Dr. Peter Scholz, Professor an der Hamburg School od Business
In stabilen Ländern und Regionen ist es zu normalen Zeiten kein Problem, dieses Vertrauen zu haben. Aber in wirtschaftlichen oder politischen Krisen kann diese Vertrauen sehr schnell verschwinden. Dass hängt von der Art und das Ausmaß der Krise ab.
Und dann sucht man natürlich nach Ersatz. Das waren früher z.b. Zigaretten.
Heutzutage bietet sich dann als zusätzliche Alternative auch eine Kryptowährung an.
Im letzten Jahr hat sich der Krypto -Space vor allem auf die Tweets von Elon Musk konzentriert und welche Hedgefonds in welche Kryptowährungen investieren.
Gold, Aktien Kryptowährungen und FIAT-Geld wird aus dem nichts erschaffen. Früher als es noch nicht soviel Geld gab waren Tiere Währungen mit denen spekuliert wurde. Auch diese werden aus dem nichts erschaffen.
Für ein Bauer und ein Investor gelten die selben Regeln. Geld zu verdienen bedeutet Arbeit.
Das die Kurse nun korrigieren bedeutet, dass die Bullen das Vertrauen in weitere Kurssteigerungen verloren haben.
Die Frage ist nun ob du noch Vertrauen hast?
Geld hat nur einen Wert wenn Menschen darin einen Wert erkennen!
---
English
I am criticized again and again. Bitcoin is not money, it is a scam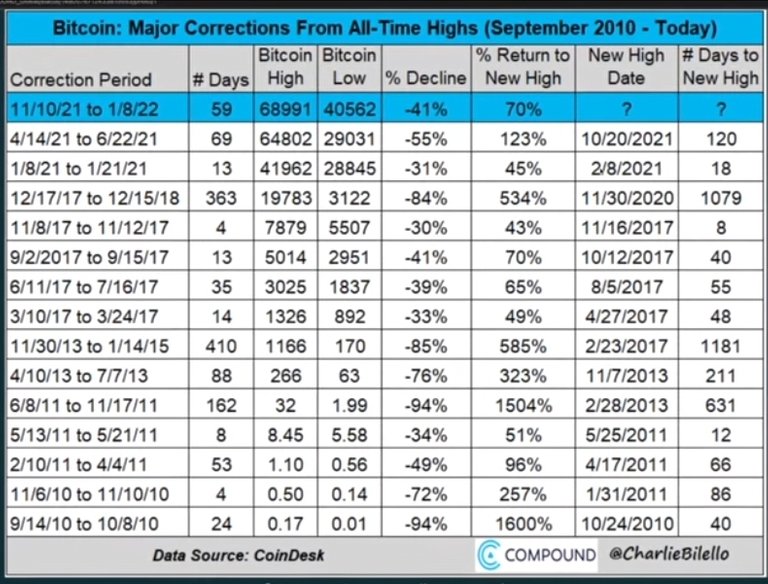 But what is money?
Jeez is usually a question of trust. You could theoretically deposit money with gold, but even then I have to have faith that I will actually receive the promised gold for this money in paper form.
Especially in crises it has been shown that these promises are not very stable, explains Dr. Peter Scholz, Professor at the Hamburg School of Business
In stable countries and regions, it is not a problem to have this trust in normal times. But in economic or political crises, this trust can disappear very quickly. That depends on the nature and extent of the crisis.
And then of course you look for a replacement. That used to be e.g. cigarettes.
Nowadays, a cryptocurrency is also an additional alternative.
In the last year, the crypto space has mostly focused on Elon Musk's tweets and which hedge funds are investing in which cryptocurrencies.
Gold, stocks, cryptocurrencies and FIAT money are created out of nothing. In the past, when there was not so much money, animals were currencies with which people speculated. These too are created out of nothing.
The same rules apply to a farmer and an investor. Making money means work.
The fact that prices are now correcting means that the bulls have lost confidence in further price increases.
Now the question is, do you still have faith?
Money only has value if people see value in it!