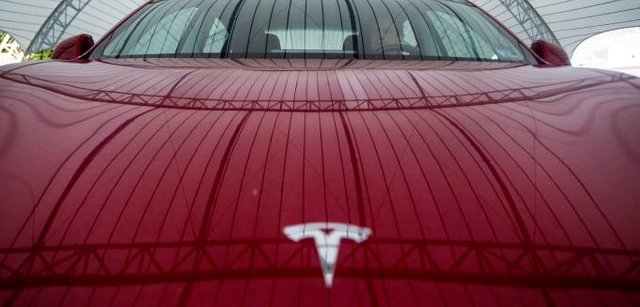 Tesla's stock has rallied again in recent weeks, driving up the stock market valuation of the US carmaker. At approximately 147 billion dollars, the company is worth more than BMW, Volkswagen, and Daimler combined. The three big German car manufacturers have a combined value of 137 billion dollars.
With a price jump of around ten percent, a Tesla share currently costs 800 euros. Since March 24, the plant had to close due to the lockdown, but is expected to resume production next week.
The company will thus emerge from the corona crisis stronger than its competitors. The US investment bank Goldman Sachs estimates the price target at USD 864.
Die Aktie von Tesla hat in den vergangenen Wochen wieder eine Rallye hingelegt, der die Börsenbewertung des US-Autobauers in die Höhe getrieben hat. Mit etwa 147 Milliarden Dollar is das Unternehmen mehr wert als BMW, Volkswagen und Daimler zusammen. Die drei großen deutschen Autobauer haben einen gemeinsamen wert von 137 Milliarden Dollar.
Mit einem Kurssprung um etwa zehn Prozent, kostet eine Tesla-Aktie derzeit 800 Dollar. Seit dem 24. März musste das Werk aufgrund des Lockdowns schließen, soll aber kommende Woche die Produktion wieder aufnehmen.
Das Unternehmen wird somit im vergleich zur Konkurrenz, gestärkt aus der Coronakrise kommen. Die US-Investmentbank Goldman Sachs schätzt den Kursziel auf 864 US-Dollar.