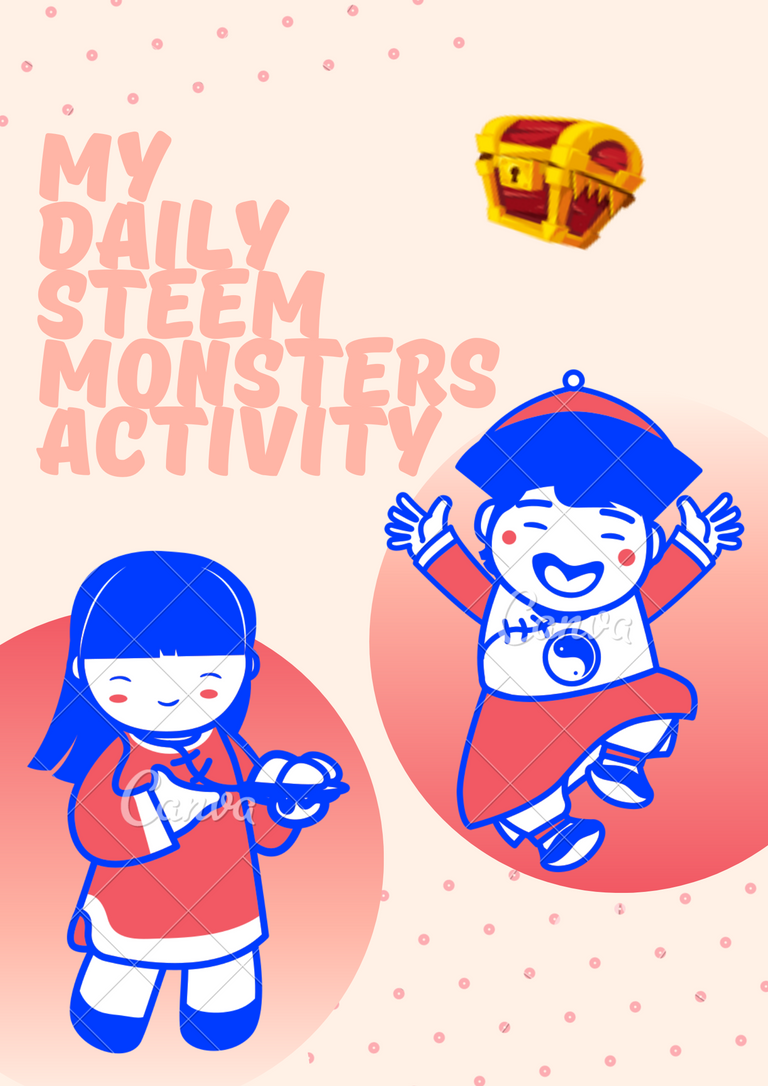 Hello warriors of splinterlands.
Welcome to my daily splinterlands post #128.
In here, we talk about splinterlands, mainnly my of daily quests, tournaments and exciting decks, gameplays and news.


---
My Current status:
Happy tuesday to all my friends, right now I am in bus going back to city. Let the new week begin at one day late! 😂
Last night I bought 2 type of cards .. first I bought gold foil screeching valture cards and made it level 8, next I made my prismatic energy max. Both card is very important in the battlefield, isn't it?
---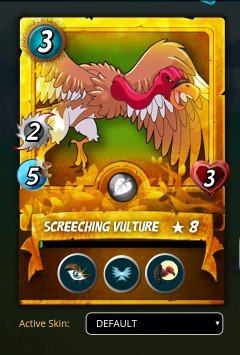 ---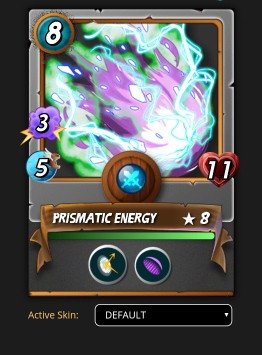 ---
My current standing is at diamond I, holding 3531 trophies.

Dec meter is currently at 88% as I played some matches towards reaching C3.

I have also completed the current quest and also completed the heron quest.
---

Daily Quest rewards:
---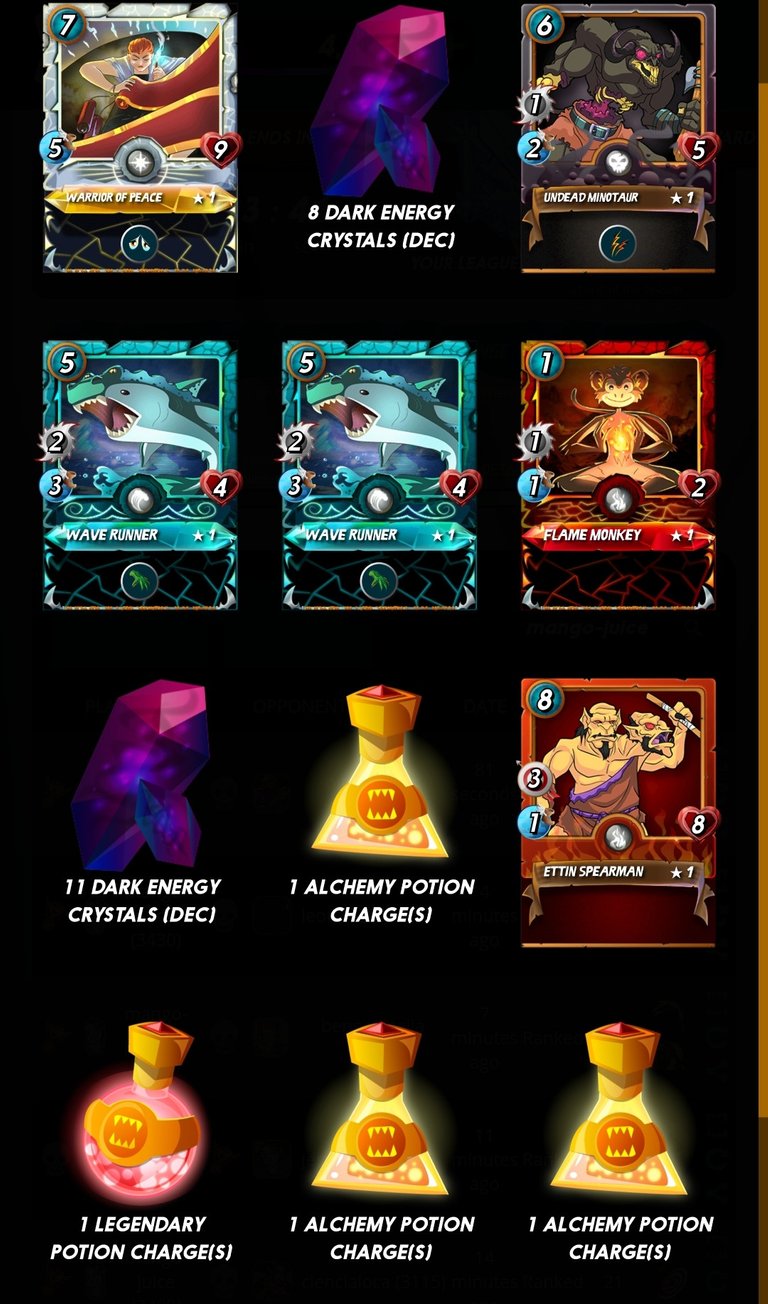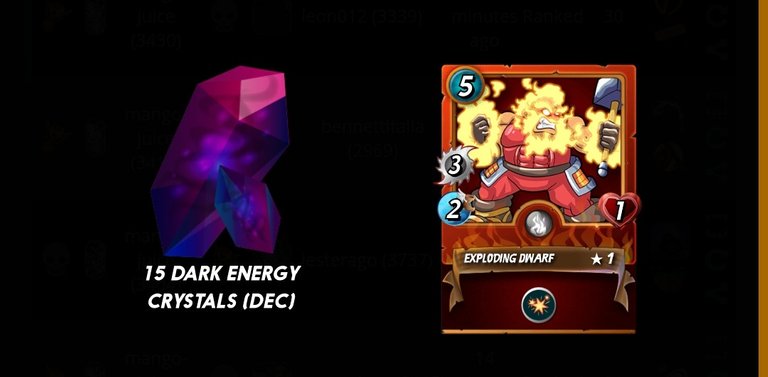 ---
Heron quest rewards:
---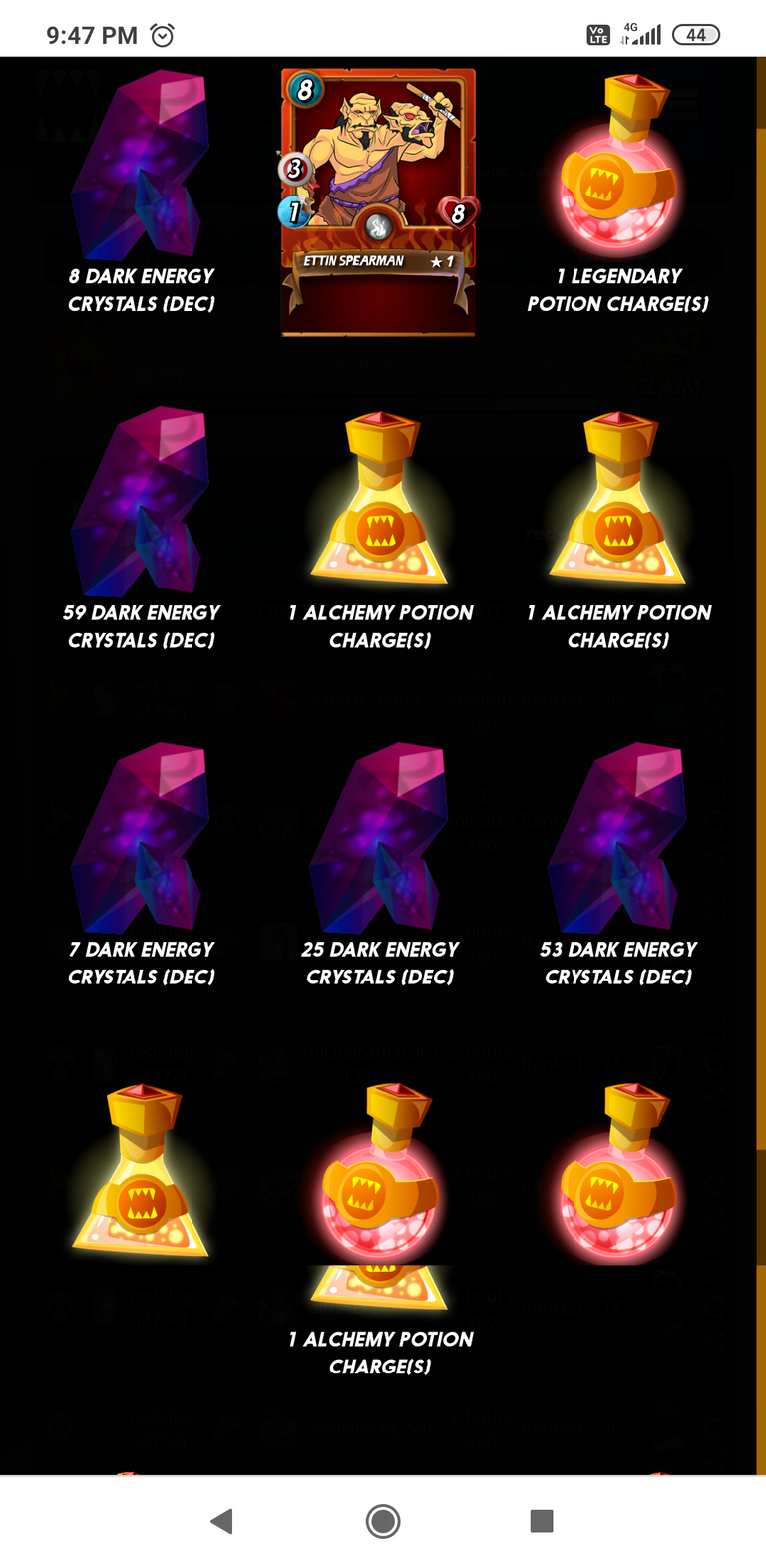 ---

Neoxian guild status
We are doing really great. We are holding 6th position, and we are a max levelled guild.
---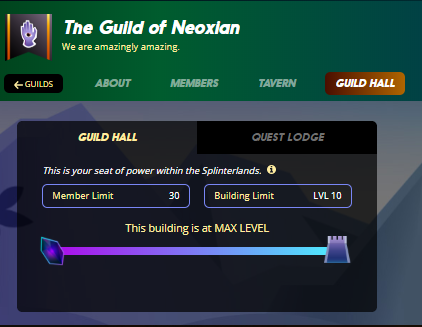 ---
We have finally reached the max level.
---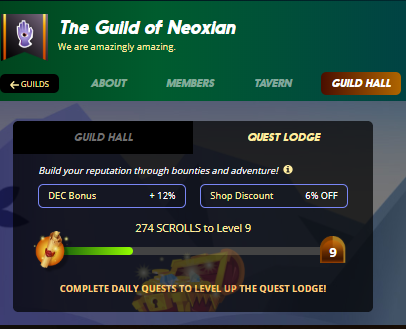 ---
No quests remaining as we have reached the last quest - level 10. We are currently getting +20% DEC for every ranked match win and +10% dec shop bonus currently.
we have to upgrade our quest guild so that we can move to the last tier.
Alright guys! See you in my next post!
Until then, keep fighting friends....
---