Football is one sport I love and cherish ever since I was young and I grow up Developing more passion and love for the game. There are different positions you may choose to play or where your style of play fit in will determine your position in a team.
The position which I choose was to become a goalkeeper not that I really want too but I had no choice to become one. Everyone wants to become a fantastic player by been a striker, midfielder or even a defender to showcase talent and also score goals. Which was even what I wanted to be a defender but I had a funny story.
When I actually joined a local team here in Nigeria a few years back, though is a kind of street football but sometimes they do go out to play competitions with other teams from various local government here in Nigeria. After training with the whole players been stressed out we do engage in a match at the end of the training which I noticed am not always pick even when is not a competition. Though I don't have a boot then I always train with canvas just too keep fit and be part of the team.
This same scenario due occur all the time with my coach not including me in the team even if it to play for 5minuites. I never said anything I just believe it's normal because the coach knows best since he do study all his players. So one faithful day, my team had a friendly match with another team because there was a forthcoming competition that was fast approaching and they wanted to use the match to prepare themselves, unfortunately for my team they were short of goalkeepers because we had two goalkeepers then so one of them was I'll and the other pick up an injury so he wasn't fit to play the game.
Though, since the game wasn't that important I volunteered too stay between the sticks for the friendly, my coach was having a doubting mind but accepted it since the game wasn't an important one and I was given an old gloves to play the game. To my coach greatest surprise we came out victorious with a 2-0 win and I made some incredible saves too in the
match to secure the win.
After the match my coach walked up to me and said Emeka you really impressed me with your saves why not be a goalkeeper than been the defender you said you want to be because you have the height and you did well today, with that being said I told him I will think about it. It wasn't an easy decision for me to choose because I really wanted to play but the selection for the players have already been made and there's only one slot remaining which is the second choice goalkeeper I had no choice than to join because I really wanted to be part of the team and I don't have a boot to play then so I choose to become the second choice.
The competition went well but we were knocked out in the quarter final with my coach selecting me for that particular game though the game ended in a penalty shoot out after a 2-2 draw and went straight to penalties where we were defeated 4-2 in the shootout and it was from there my mindset to become a goalkeeper change since I was part of the selected squad.
I appreciate the works of a goalkeeper and I would say is not easy staying between the sticks and I always give kudos to those professional goalkeepers that do magneficient saves because it's not easy likewise other positions as well.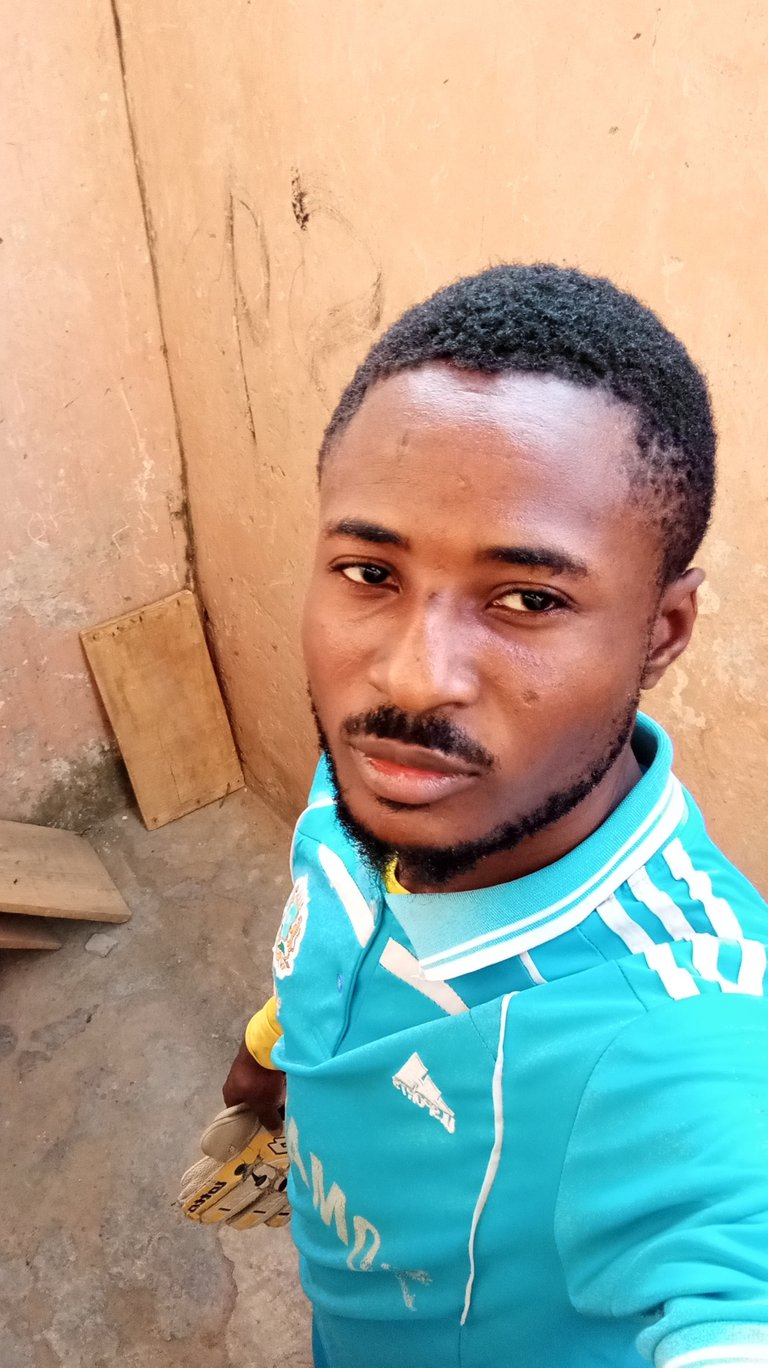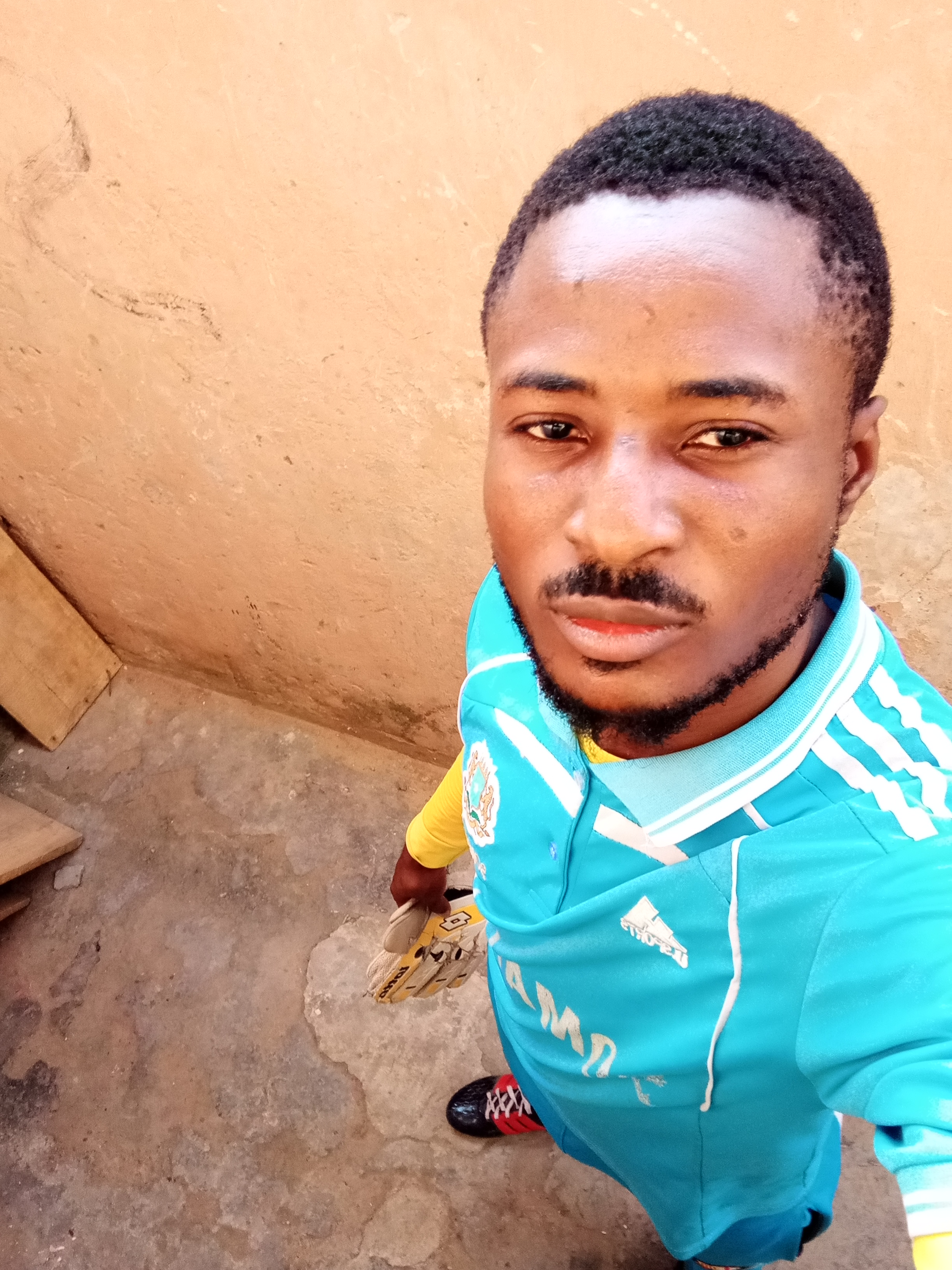 Up till this moment I have not changed my gloves and it is still that same gloves my coach Gave me then that an still using though am always shy using it because it is very old and needs to change. So because of that I do miss training sometimes because of I don't have a new gloves to train because my coach due tell me that, it is better to have your own gloves so that you can be able to communicate with it than using another's person gloves. He said it in parables and what he actually meant was that I should get my football kit myself since I wanted to play football.
Since then I started missing training because I don't have a boot and gloves that I can use to train so I just engage myself in road jogs and little training to keep fit. I eventually travelled to the northern part of Nigeria, "Kano state" to be precise for national youths service corps "NYSC" which is done for a year after graduating from the University. So during that process we had a competition and I was selected as my team first choice goalkeeper for the tournament which was a privilege for me.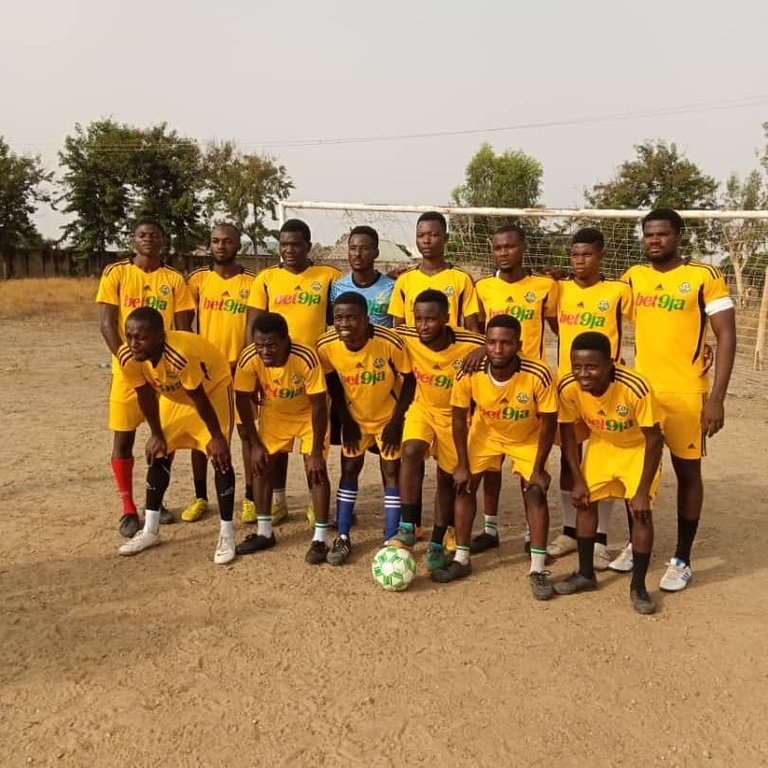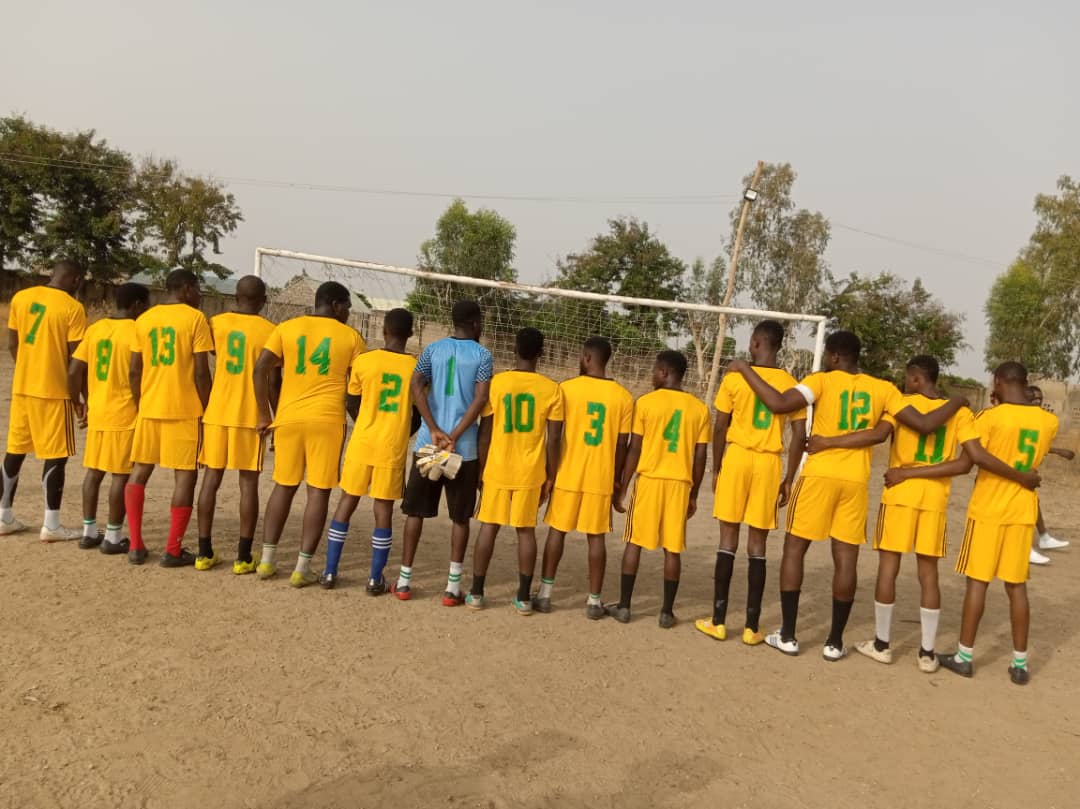 The event went well with my team making it to the final but eventually lost to a single goal in the final, the competition which saw me concede only two goals throughout the tournament, one in the group stage then the other in the final. Despite losing the final I was so happy because I have never gotten to any final before and I believe I will someday with even a better kits to use.
my old gloves and boot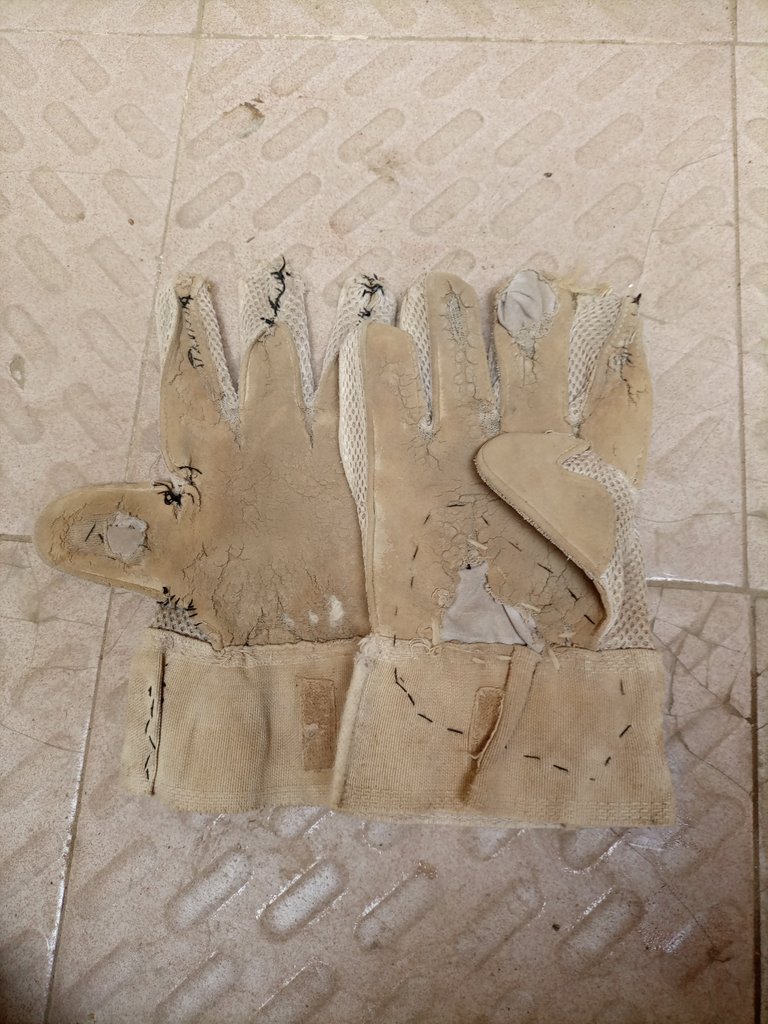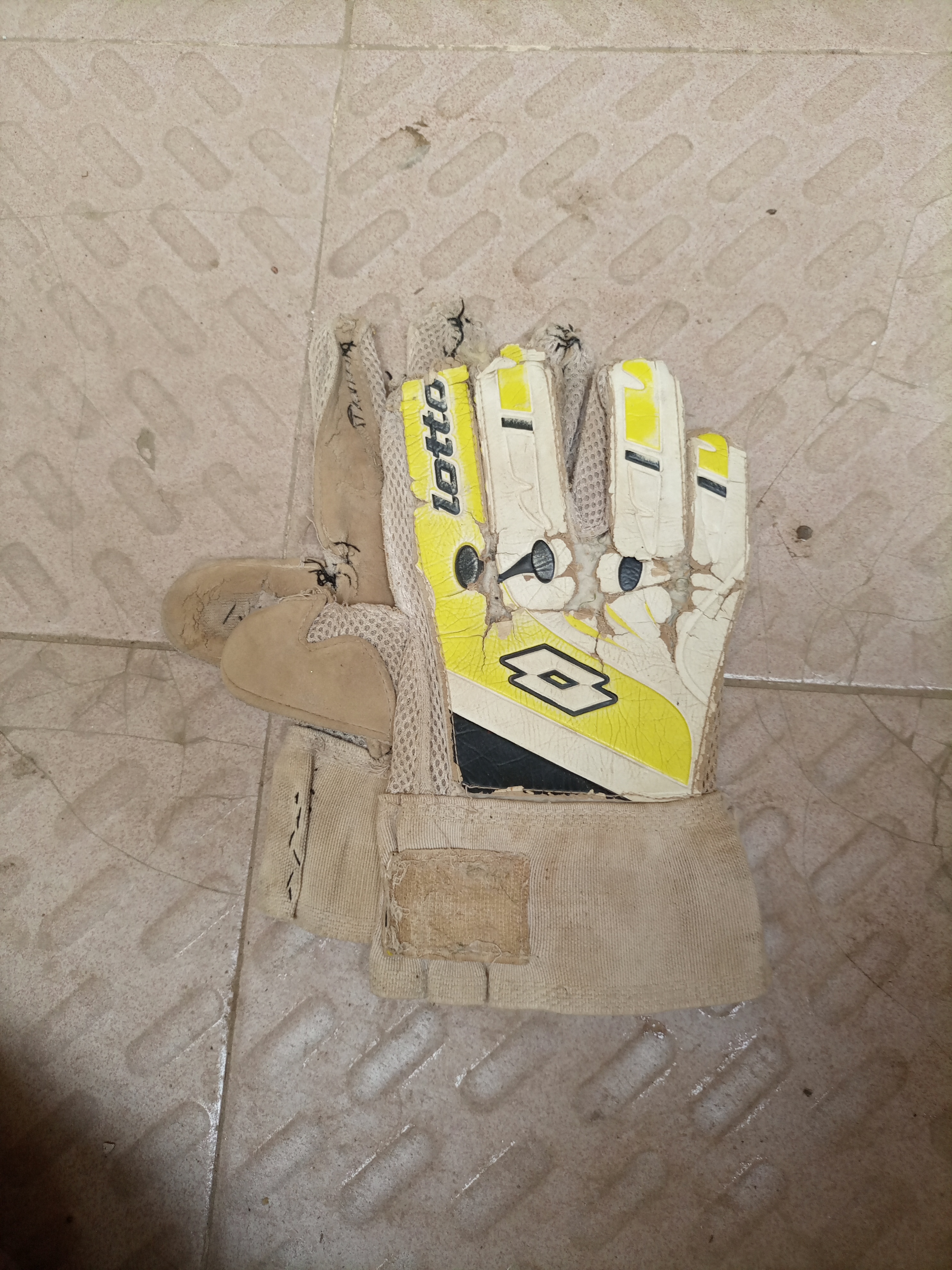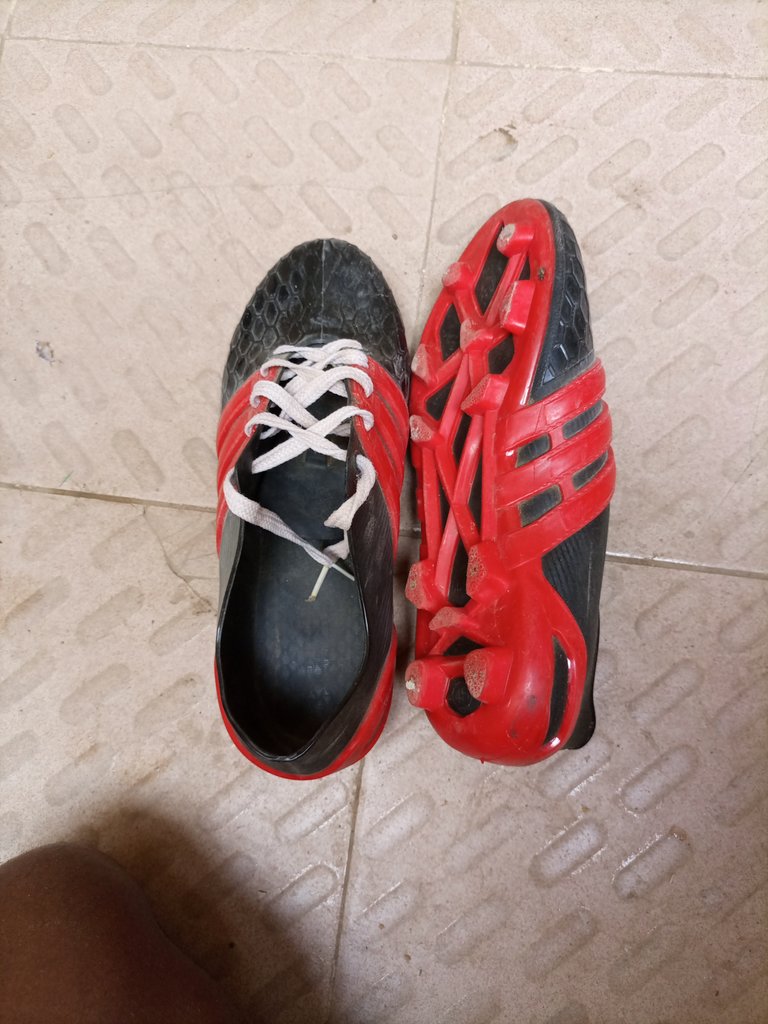 My aim after the competition
1. Soccer boots

source
I decided to find means of getting a new boot since the one am using is a rubber one which am managing and am looking forward to get a better one close to $40 or within that range for a better boot
2. Goalkeeper gloves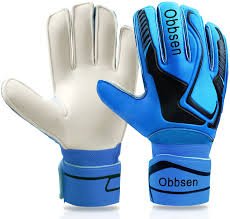 source
The gloves is also what I need as I well and I believe am going to get it and also a better one which should cost around $15
3. Shin guards and hoes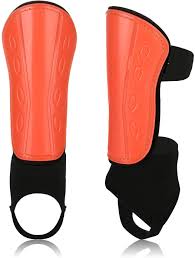 source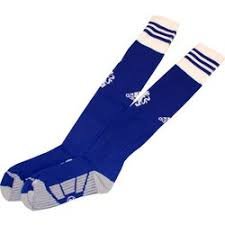 source
I really need the shin guards and hoes as well to be fully kit for training and matches as well since it involves using it and I don't have any and I just want to partake in it.