Hello dear steemains
Happy new Sunday everyone. Dear friends, I love playing SM every Sunday and I shares my battle every week on Sunday, so this is my entry for the present week. I know, I'm a little late because today I was busy at my friend's wedding. I hope you all also will enjoy my today battle entry of this week.This is my entry to Splinterlands SHARE YOUR BATTLE Weekly Challenge! Win Upvotes!.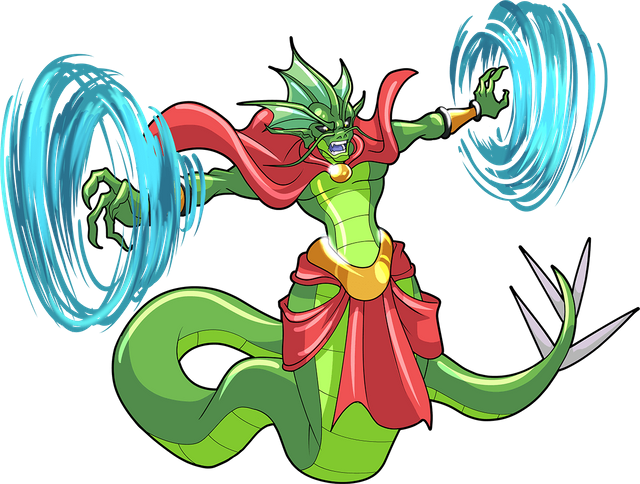 THEME: NAGA WINDMASTER
The theme of this week's challenge is "NAGA WINDMASTER" and I won this battle excellently. You can watch my congratulation dance in video after winning the battle. it was total 17 mana game. i used this many very carfully to win battle, my enemy was much strong but my card selection was much better from him. so in the end i won the game. my card selection was very simple according to mana but i was not very much familiar with the star card of week. because i did not use NAGA WINDMASTER very much in battle but today i am saying true that i have no idea about the abilities of NAGA WINDMASTER , but when today i observed and placed this card at number 2 , i saw it has unique abillities of fight so it is battle wining card. its attack is very fast and has ability to destroy any level battle. i think , that number 2 place is best place for this card in battle. source of image
so i total selected 5 cards in this low mana battle. so below i describe my lineup , hope you all will like my today wining battle video also.

My lineup in this Battle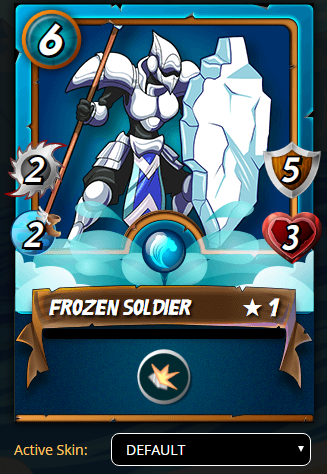 FROZEN SOLDIER
i placed FROZEN SOLDIER card at number first . he leaded my army and this card has many abilities . one of the best things of this card is that this battle was total 17 mana, in this mana this card is best selection , because it has ability to reduce the attack of any power full attack. he has ability to protect its self by using shield. so it attack also is powerful. so this card proofed in this battle that it is one of the best card to win this type of mana. so i am happy with performance of this card.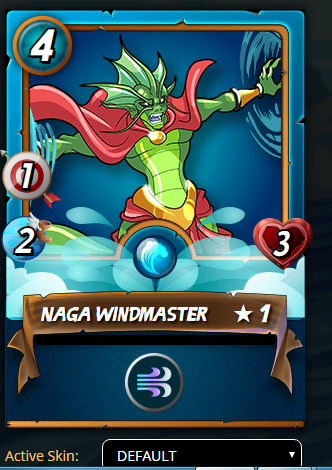 NAGA WINDMASTER
i placed at second place NAGA WINDMASTER. but i am saying true. i did not use very much NAGA WINDMASTER in past .i had no very much information about this card. what kind of abilities and at what place this card will fight best.but today i observed its ability and i am surprised that why did i not use this card in my others battle to increase my level. so i feel that as player of SM, i need to use every card to check their abilities of fight and power. so in future i will do my best more deeply research on every card. so in this battle , NAGA WINDMASTER proved that it is one of the best defender card. this card help other card to attack enemies so this card is wining card of this battle. you can all see in the video that my opposite army and player was much strong in level but my card selection was good. so i am very much happy after wining this battle.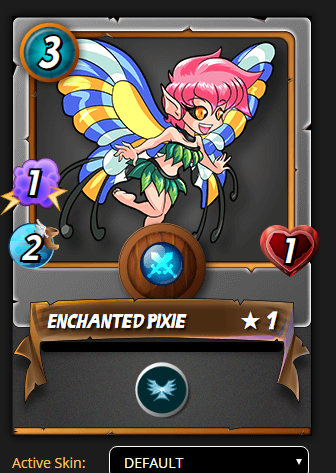 ENCHANTED PIXIE
i placed ENCHANTED PIXIE at number three. it is my favorite card in low mana game or in high mana game. if i have chance to select this card , i never forget to chose this card. it is one of my favorite card . this card helped me a lot to increase my level every time very much. i won a lot of battle with help of this card. so in my last week post, and in my every post i think i wrote about this card, so here i would like to say again that it is champion card , and if any one has this card , he/she is luck so i am lucky that i have this card. in my last post i wrote these line about this card, i am copying here.

my last post view about enchanted pixie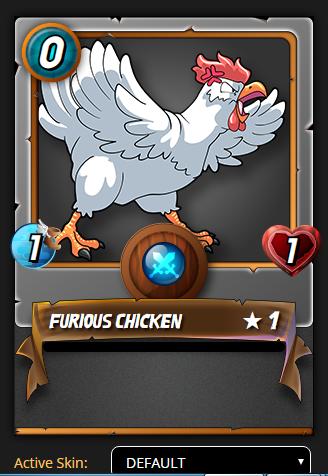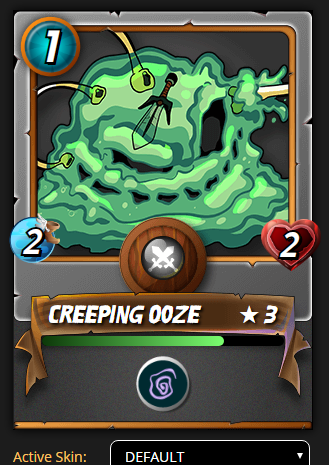 ![](

)
Furious chicken
i placed at number four Furious Chicken , this card life is for its army. so i feel that it is zero mana card, this card help its army to win battle. i love this card also very much. i wrote these line about this card in my last week post.
Furious chicken life is for its army. furious chicken only come to die for the victory of its land. it is one of the brave soldier of its army. it come in front to face enemy attack. it face attack of enemy to protect its army. curious chicken had to die for the victory of its army. i congratulate her for this great sacrifice.
CREEPING OOZE -COMMON Neutral Monster
i placed CREEPING OOZE at number five. it called this card as phus phus , its mean in my language very soft and innocent, but i did not see any ability of this card still, may be i find more about this card, but i always try to keep this card to die, and i try to place this card if i have one mana to use, or in low mana game, because , this card also give its life to its army. this card sacrifice its life for its army.

Is My Strategy Worked Out?
yes i won the battle, its mean my strategy was good. but in this battle , i observed the qualities and performance of NAGA WINDMASTER. so now this card will be my choice also to win more battle. i will request to all my SM lover , that please try to use every card that you have in your lineup, so in this way we can understand the abilities and skill of every card. we should use every card at every place in this way we can get best experience to know that which one card has more power , best fight at what place.
BATTLE DETAILS
Dear SM and steemians, if you wana see my this battle live on SM site then visit below link to watch my this battle fight live on steemmonster site.
Date: 2/9/2020, 5:52:52 PM
BATTLE ID: 4eb66563c5007b642931f4b3688b05202148d77b
DIRECT LINK:SM BATTLE Weekly Challenge:Theme: "NAGA WINDMASTER"


i tried my best to make this post more charming and beautiful , hope you all will like my effort in this regards, if you all like my today SM weekly challenge battle post , then do not forget to write comments, your comments will be my power and also guide me , how can i more improve my writing skills on steemit. thank you very much for reading my post.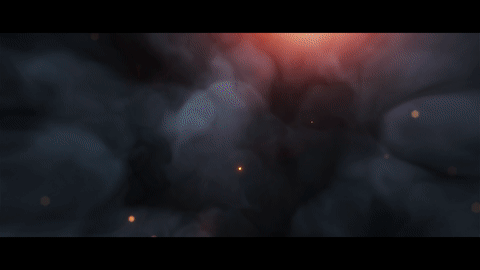 source of above gif/image
Posted via splintertalk.io | splintertalk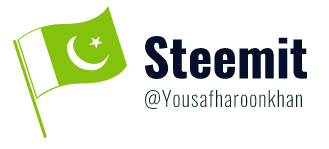 ---
▶️ DTube
▶️ YouTube