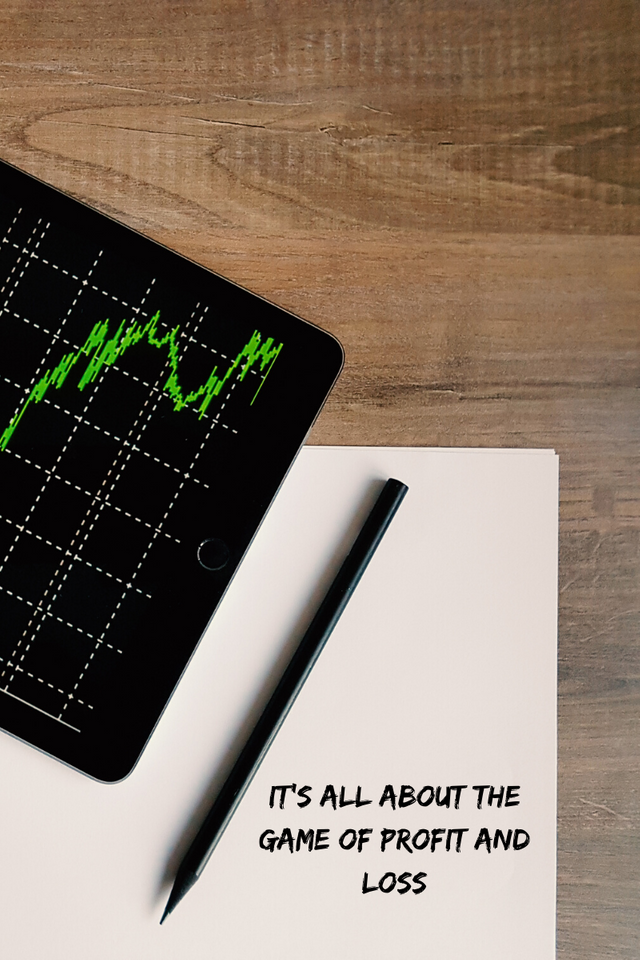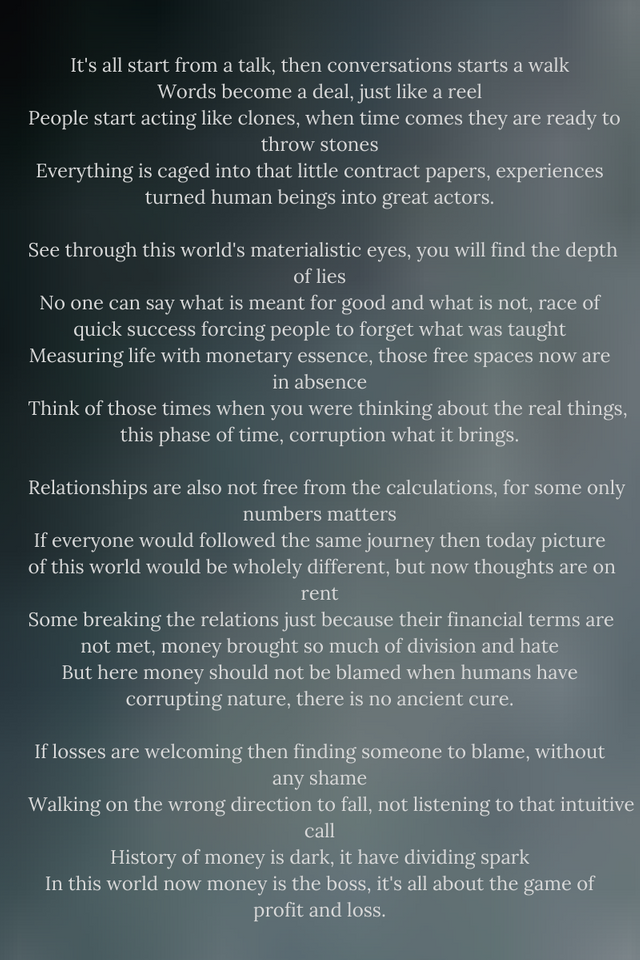 It's all start from a talk, then conversations starts a walk
Words become a deal, just like a reel
People start acting like clones, when time comes they are ready to throw stones
Everything is caged into that little contract papers, experiences turned human beings into great actors.
See through this world's materialistic eyes, you will find the depth of lies
No one can say what is meant for good and what is not, race of quick success forcing people to forget what was taught
Measuring life with monetary essence, those free spaces now are in absence
Think of those times when you were thinking about the real things, this phase of time, corruption what it brings.
Relationships are also not free from the calculations, for some only numbers matters
If everyone would followed the same journey then today picture of this world would be wholely different, but now thoughts are on rent
Some breaking the relations just because their financial terms are not met, money brought so much of division and hate
But here money should not be blamed when humans have corrupting nature, there is no ancient cure.
If losses are welcoming then finding someone to blame, without any shame
Walking on the wrong direction to fall, not listening to that intuitive call
History of money is dark, it have dividing spark
In this world now money is the boss, it's all about the game of profit and loss.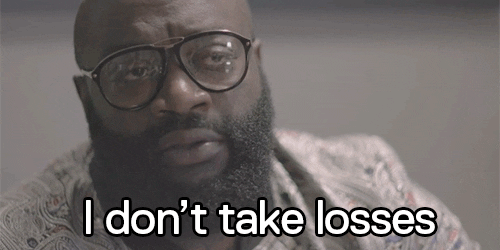 SOURCE
Steem On.

You can support my work through below mediums too.
BTC:
3GJCQPyxQMc5zQasc3EoW7vnV2fKpp9aY9
ETH:
0x514d948ead79d7f8db680173c266a39cd2677c98
LTC:
3DxFQhqaxetpGUciAT5axAdztVVr9QowEb
BAT:
0x193ce1410d4acefd0ee24577d575f087f164ed48
DASH:
7aNhxUxH8NbYDL9TciuGHHERwjL143NCUo

Discord Channel Links:
TEARDROPS: https://discord.gg/wC7H4Rt
NATURALMEDICINE: https://discord.gg/wQnDNpv
(Pictures are edited with the Canva application).
"This is my original work."
Stay Blessed.
Spread love and spread kindness.
Thanks and regards,
Chiranjeevi Sarikonda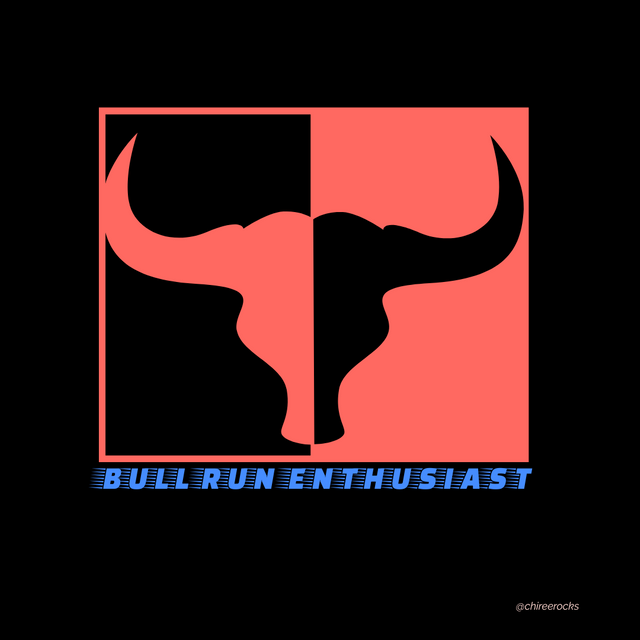 (If you want this logo, let me know in the comment section.)

Posted via neoxian.city | The City of Neoxian