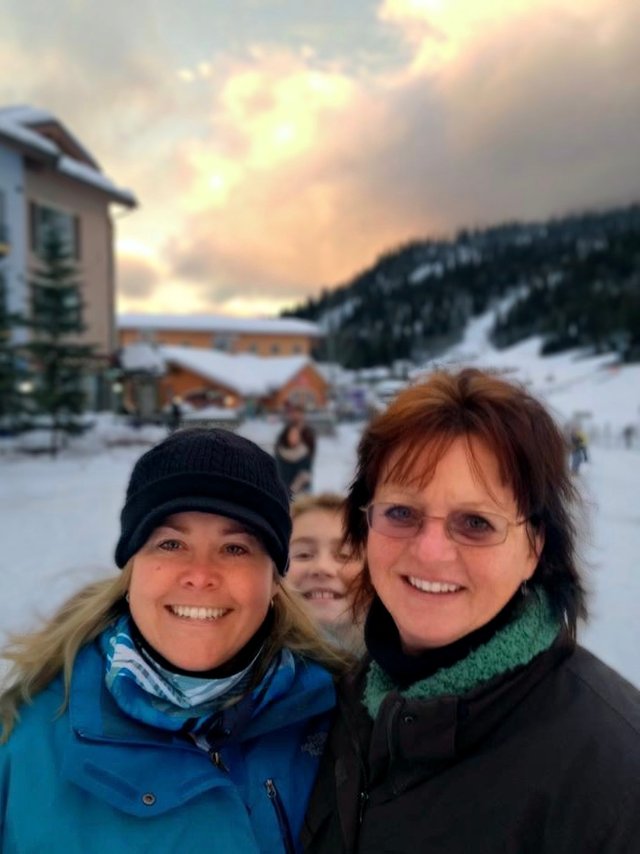 I may no longer have my own mother to take pictures of but that doesn't mean I don't have mothers within my family I can honour.
Pulling out an older shot this week and I'm failing to remember the details about it other then Tyler in the background photobombing and realizing much after the fact that he had 😅
I really enjoy this picture, Carol and Fern never really got along and you can tell by their expressions. Like all mothers they put aside their BS when they could and would do family. Family a thing that seems to be loosing meaning in the growing digital age... can't do family online as it's easy to just turn off the argument... family where your forced to face that your interest may not actually be in your best interest.

| Check Out @Qurator's Photo Friday Contest Below in their comment section you will find some awesome images captured by your fellow Qurites and other Steemians from all over the world! See what adventures they have to share with all of us! Don't forget to vote for your favorite and if you'd like to take part with your own image then you will also stand a chance to receive upvotes from @qurator! | |
| --- | --- |

💖 Supporting Those Who Support The Platform 💖
| | Have you seen what this young man does for the STEEM blockchain and the DTube platform? |
| --- | --- |
From developing the #OneLoveDTube projects that aim to solve problems to running a Steem Witness and DTube Leader Node and even instructing those who need help along the way! Steem & DTube could use more guys like TechcoderX which is why our community implores you to support him with your vote on both Steem as Witness and DTube as Leader! You can get in touch with this young man through our Community Discord Server door is always open, we would love to hear from you!
Vote TechCoderX As Witness & Leader