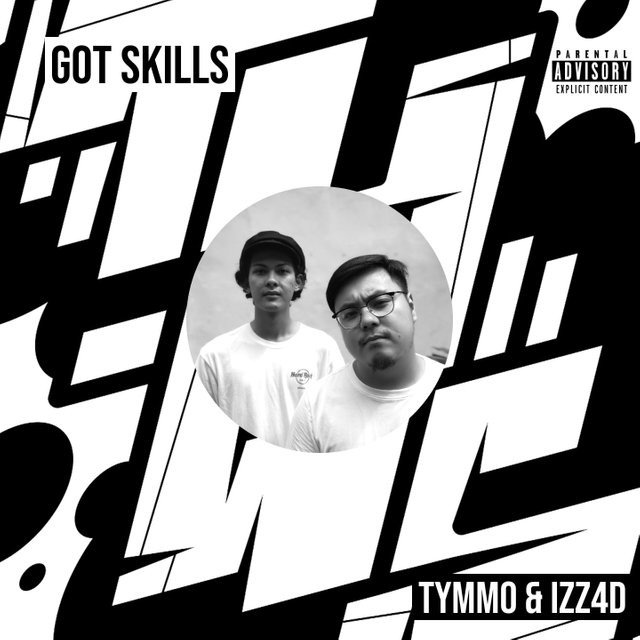 Salute Steemit!
I would like to introduce to you my latest collaboration with @daorecords and Think You Got Skillz @tygs
Just over 5 months ago, after two winners were crowned in the "Battle For Malaysia", @Daorecords has started the journey to create an anthem for TYGS Battle Series and showcase the amazing talent Malaysia has to offer the world.
The beat has been crafted by IZZ4D (Producer) for Tymmo (The Rapper) to pen his venomous rhymes, both are winners from the last TYGS battles that took place in Kuala Lumpur couple of months back.
My role in this collaboration was to add my personal touch (Scratching) and polishing up the track (Mixing and Mastering).
Video is shot and done by @vandigital and Vincent Muthu
The track is also available on all music streaming platforms worldwide, you can check it out on the following link https://linktr.ee/daorecords also on https://emanate.live/daorecords/got-skills
---
Got Skills by Tymmo & IZZ4D Ft. DJ Lethal Skillz (Official Music Video)
---
Lyrics
Empty my mind, see this shit ain't pointless,
Writing my rhymes, even though it's coinless,
joyous when i'm on the mic, it's glorious,
the lyrics i write, i hope to be notorious,
BABY, a lot has happened lately,
Already 27 and I havent got a lady,
Maybe, i prefer the jobs that pay me,
I ain't on instagram and my peers think i'm crazy,
Like "Boy, Gotta do it for the gram"
Duit hanya datang when you touch a hunnit grand
of followers like jesus or maybe the son of sam,
See they wont ever listen unless you sounding like Em,
Mann, so you think you got skills?
In reality, cant even pay your bills,
debts start to stack and looking like a hill
So get out your head, nobody cares how you feel,
B-boys are becoming d-boys,
these noise aint help with da decoy,
These voice telling me to destroy,
competitors no matter whoever they deploy,
This is more than rap,
this that boom bap help me off my fucking back,
and off the block, to get out of the dark,
I had to hit it out the park,
This that hippity hop rickity dickity dock making sure you use of your clock,
to do better, get cheddar,
and feed your parents and your bredren,
working 24/7 in 7/11 to get his daughter a present before the day he gotta meet God heaven, uhm
Truth be told, in the booth, i'm gold,
but i know to blow, I gotta lose My soul,
to the drums and kicks, there'll be no assist,
And no more chicks, just another fucking bunch of dicks,
I gotta circumcise, for them to recognize,
Tymmo aint another guy with his hand on the mic,
I'm like, OBJ with that one hand catch,
Call me LBJ with the Cleveland Cavs,
But eyh, so what if I think I got skills,
In reality I couldn't even pay my bills,
Debt start to stack, looking like a fucking hill,
Get out your head, nobody cares how you feel.
---
First release on @DAOrecords! Learn more at - http://daorecords.org/got-skills
Directed, Shot & Edited by V & V
Cut, Mix & Master by DJ Lethal Skillz
Executive Produced by TYGS
Follow Tymmo:
https://www.instagram.com/tymmoseow/
Follow IZZ4D:
https://www.instagram.com/izz4d/
https://twitter.com/Izz4dd
Follow Dj Lethal Skillz
DJ Lethal Skillz Music on Emanate
https://www.instagram.com/djlethalskillz/