The bounty on Bounties Network has ended make sure to follow @daorecords to stay updated with all their news and any upcoming bounties (updated)
Steemit little Bounty Experiment
Fan Rewards for Got Skills!
What better way to conduct an experiment that have it reward the participants! Albeit not massively, but you'll definitely be doing us a favor to gain valuable insights as we test and measure the results of what we're calling our "Fan Rewards Bounty".
how do you get involved? Here's the skinny...
Head on over to This Link
Sign up for the Bounty
Use "It's @yourusername (put your steemit user name silly) from Steemit" in the empty box
Hit send
Drop a comment below to let us know!
Simple as that! of course you will need an Ethereum Address. We recommend MetaMask as it works great as a Chrome Extension too.
Oh and just so you know.. This bounty is to help us promote our most recent release "Got Skills" so THANK YOU in advance!
Twitter / Instagram / Facebook / Cent / Flote / Medium / Rarible / Emanate / Audius
More About "Got Skills" Music Video
The beat has been crafted by IZZ4D (Producer) for Tymmo (The Rapper) to pen his venomous rhymes, both are winners from the last TYGS battles that took place in Kuala Lumpur couple of months back.
My role in this collaboration was to add my personal touch (Scratching) and polishing up the track (Mixing and Mastering).
Video is shot and done by @vandigital and Vincent Muthu
The track is also available on all music streaming platforms worldwide, you can check it out on the following link https://linktr.ee/daorecords also on Emanate.live/daorecords/got-skills
---
Got Skills by Tymmo & IZZ4D Ft. DJ Lethal Skillz (Official Music Video)

Lyrics
Empty my mind, see this shit ain't pointless,
Writing my rhymes, even though it's coinless,
joyous when i'm on the mic, it's glorious,
the lyrics i write, i hope to be notorious,

BABY, a lot has happened lately,
Already 27 and I havent got a lady,
Maybe, i prefer the jobs that pay me,
I ain't on instagram and my peers think i'm crazy,

Like "Boy, Gotta do it for the gram"
Duit hanya datang when you touch a hunnit grand
of followers like jesus or maybe the son of sam,
See they wont ever listen unless you sounding like Em,

Mann, so you think you got skills?
In reality, cant even pay your bills,
debts start to stack and looking like a hill
So get out your head, nobody cares how you feel,

B-boys are becoming d-boys,
these noise aint help with da decoy,
These voice telling me to destroy,
competitors no matter whoever they deploy,

This is more than rap,
this that boom bap help me off my fucking back,
and off the block, to get out of the dark,
I had to hit it out the park,

This that hippity hop rickity dickity dock making sure you use of your clock,
to do better, get cheddar,
and feed your parents and your bredren,
working 24/7 in 7/11 to get his daughter a present before the day he gotta meet God heaven, uhm

Truth be told, in the booth, i'm gold,
but i know to blow, I gotta lose My soul,
to the drums and kicks, there'll be no assist,
And no more chicks, just another fucking bunch of dicks,

I gotta circumcise, for them to recognize,
Tymmo aint another guy with his hand on the mic,
I'm like, OBJ with that one hand catch,
Call me LBJ with the Cleveland Cavs,

But eyh, so what if I think I got skills,
In reality I couldn't even pay my bills,
Debt start to stack, looking like a fucking hill,
Get out your head, nobody cares how you feel.

First release on @DAOrecords! Learn more at - http://daorecords.org/got-skills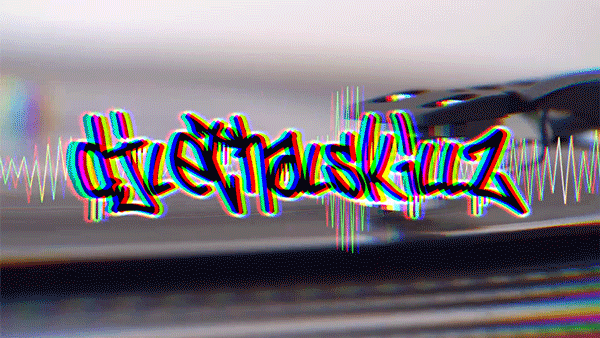 ᵀᴴᴱ ᴹᵁˢᴵᶜ ᴿᴱᵛᴼᴸᵁᵀᴵᴼᴺ ᵂᴼᴺ'ᵀ ᴮᴱ ᵀᴱᴸᴱᵛᴵˢᴱᴰ, ᴵᵀ'ˢ ᴼᴺ ᵀᴴᴱ ᴮᴸᴼᶜᴷᶜᴴᴬᴵᴺ
---
Get your account and start enjoying some fresh tunes, all you need is a email account and a password. 90 days free! https://emanate.live/listen
Emanate is shaping the future of music industry, in short, Emanate creates a smart contract that protects the artists from digital privacy, ensuring that the artists are paid when their music is played even if it is only a very small amount. It's a really simple concept but could have profound effects on the industry, by taking the scalability of EOS, micropayments, smart contracts and an audio file and create what they call "smart collaborations".

Sign up for Emanate here: https://emanate.live/auth/signup

Learn more about Emanate and follow our socials:

• Website: https://emanate.live/

• Medium: https://medium.com/emanate-live

• Reddit: https://www.reddit.com/r/emanateofficial/

• Twitter: https://twitter.com/EmanateOfficial

• Facebook: https://www.facebook.com/emanateofficial/

• Instagram: https://instagram.com/emanate_official

• YouTube: https://www.youtube.com/channel/UC02u8Gg5EcCgG7XpP-XDuuw/videos

• Telegram: https://t.me/emanateofficial
---