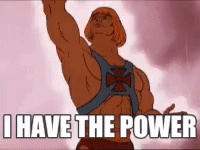 I remember during the time that I was able to get the voting power of 30 cents while my SP is just relatively a little amount back in the day where steem's price is high. Now that steem's value is rising like BTC we will soon see a better upvote value not only from ourselves but also from the upvotes that we get which I hope in the near future.
For now my voting power is just weak and only bigger stake accounts can really make a difference when it comes to voting but if steem's price would improve then it could lead for other people to take notice as well and join the community. But not all people are born to blog though because as for example I myself was the only one in my clan that does blogging and some of my relatives are just ridiculing me about it not knowing that they are missing out on piece the action while I am reaping the rewards of my efforts.
Anyway I am very optimistic that we are really in the bull market right now for steem, btc, and any other cryptocurrency out there legit or scam ones although there would be a dip in the market but the momentum upwards due to the influence of Bitcoin will still continue in the middle and long-term perspective. Personally I could not wait anymore so I am just trying to survive until I could reach my medical goals.
Src
I Can't Fight The Feeling Anymore