I've been clicking away in the Holy Bread game for quite some time now. With move to Hive there already were some minor changes which helped speed up the game and removed not-so-well-defined stuff like breadcrumbs.
This is my team at the moment. One warrior and two archers. I also have a mage at level 56 who is on the market. Does anybody need him?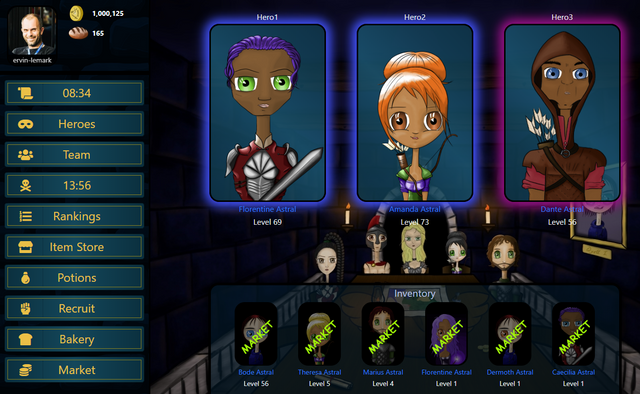 Five other heroes at level 1 or slightly more are waiting to get some action for a long time.
---
My current position is a nice and round rank number 100.
---
Shout out to @pompe72. YOu are too strong for me right now :)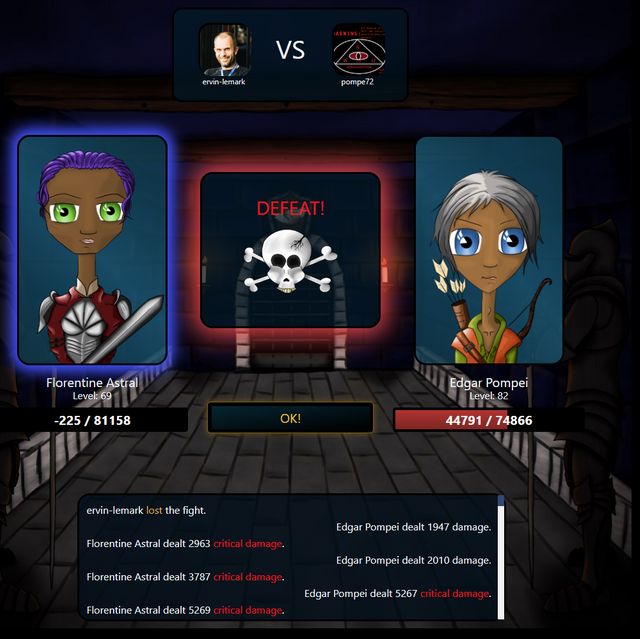 ---
Many improvements and changes are coming up in the game as @simplegame tells us in the roadmap.
Looking forward to the changes which will certainly make the game more interesting and attractive.
---
Better and better