It is very common for people "to wear many hats." Since our lives are complex, our roles and responsibilities in other people's lives are equally complex.
For example, my wife is ...
my wife
my children's mother
her Mom and Dad's daughter.
My wife is a attentive listener, a caring friend, a college graduate, a kind neighbor, an encourager, the woman I want to keep dating (even though we are already married). And she is also a home school educator.
These different hats (the roles and responsibilities we all have) do not always fit into nice, neat compartments. Often times they overlap.
Life is too messy and challenging to fit into nice, neat compartments.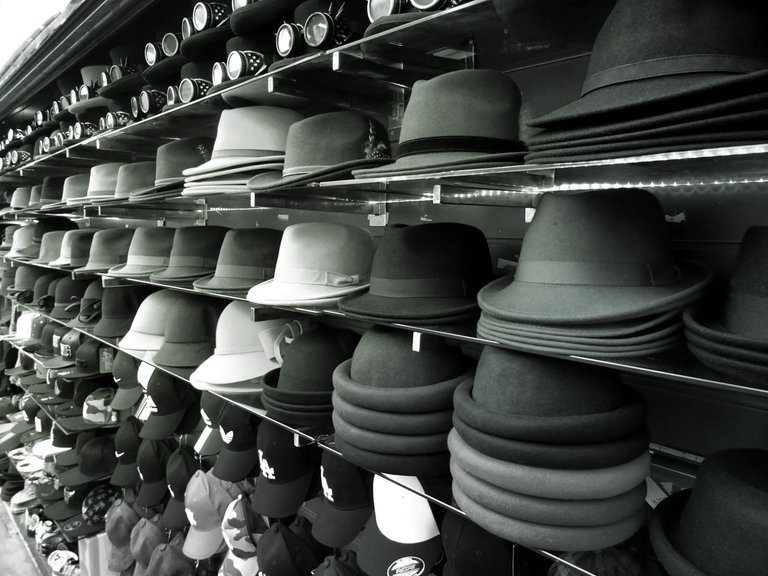 Photo by SevenStorm JUHASZIMRUS from Pexels
When Worlds Collide
My mom has been a kindergarten teacher for most of her professional career. She retired a couple of years ago after serving for more than 40 years in the public school system. She taught first and second grade for a total of three years, but then quickly moved back to her kindergarten roots.
When I was about to enter kindergarten (and that was a long time ago), I walked up to my Mom and proudly announced that I wanted her to be my teacher. Mom quickly responded, "I can either be your kindergarten teacher or your mommy." I opted for her to be my mother.
When I was in 5th grade, Mom substitute taught for my class. Before landing a new full time job (you guessed it, as a kindergarten teacher), she taught various grade levels.
I can still vividly remember parts of that day. While studying the states and their capitals, my class would compete in a gauntlet style quiz. If you got the answer correct before your opponent, you moved on to the next classmate. The goal was to move around the entire class.
I was zooming along until I reached Travis. He was the toughest competitor in my class, but I had regularly beaten him. My Mom called out the state, and we both quickly responded with the correct capital. I was excited because I had won. My Mom declared Travis the winner.
Being teacher overruled being Mom in that moment. She wore two hats, but not at the same time. I am guessing that she did not want to show any signs of favoritism.
Home Educators and the Home Educated Have Split Personalities
Home educators do not have the same benefit. The line between educator and parent quickly blurs because our classroom is our home and our students are also the same kiddos who sleep under our roof at night.
Think about these questions related to our children's education:
Are we acting as a parent or as a teacher?
Are we acting as a parent or as a principle, counselor, etc?
Can we act in two different educational roles at at the same time?
What are the pros and cons of embracing two or more roles?
Does life need to be nice and neat or should we allow the line to blur?
And our kiddos will also experience some of the same confusion.
Did Mom just get upset at me or was that the "teacher" speaking?
Did Dad discipline me or was I treated the same way a traditional "principle" would act?
Is my "teacher" encouraging me/pushing me more or less than a non-relative educator would?
Wearing these multiple hats, both as the educator and the educated, is not inherently bad. But it is important to remember that some of us are able to handle this tension better than others.
As a parent and an educator, you need to give yourself freedom to work through some of these challenges. It is also important to let your children find balance as well. Be an encourager and guide as your kiddos embrace their split educational personality.
Fidgety Children
Academics were important to me, even as a young child. I wanted to show my value through my knowledge. I rarely acted up. Those handful of times my name was written on the board for poor behavior really wreaked my day.
One day after school, I was climbing the walls at home, so much so that my Mom asked me what was wrong. I replied, "I have been good at school all day, and now I just need to get out some energy."
During traditional school hours, I was a calm, attentive child - one part of my personality. But at home I needed to "go crazy" - another part of my personality.
I lived in a world where I could be different people in different places. The same is not true for our homes schooled kiddos.
Moldable Spirits
In a more recent example, I walked into our home school room to find one of my daughters struggling with school. Of all of my kiddos, she has the hardest time focusing on school work. Honestly, she has the hardest time focusing on anything that requires effort. This little lady is as sharp as a tack, but she wastes a lot of energy avoiding work instead of doing work.
When I saw what was happening, I needed to step in. I reminded my daughter that she has to listen to her "teacher" (who just also happens to be her mom). She needs to show respect and obey, regardless or whether she is speaking to her mom or her teacher.
For a moment, the lines blurred a bit. As principle I wanted her to respect her teacher. As Dad, I wanted to encourage her with a hug and remind her that my wife and I love her.
Final Thoughts
This post is less about fixing a problem and more about realizing the tension that homes educators and our kiddos live with a daily basis.
Below are some guiding principles to consider:
Life is challenging. Embrace the mess. Lean into the tension.
When possible, set boundaries/guidelines that help you and your children successfully live out these multiple roles .
Regardless of the hat you wear at any given moment, show love, kindness, and patience to those you interact with. The role you are fulfilling should not change how you treat people.
I want to hear from you.
Do you struggle with "wearing many hats"?
Do you kiddos struggle with you being both educator and parent?
What steps can you take to ease this tension.
Thanks for stopping by!