Behold My Masterpiece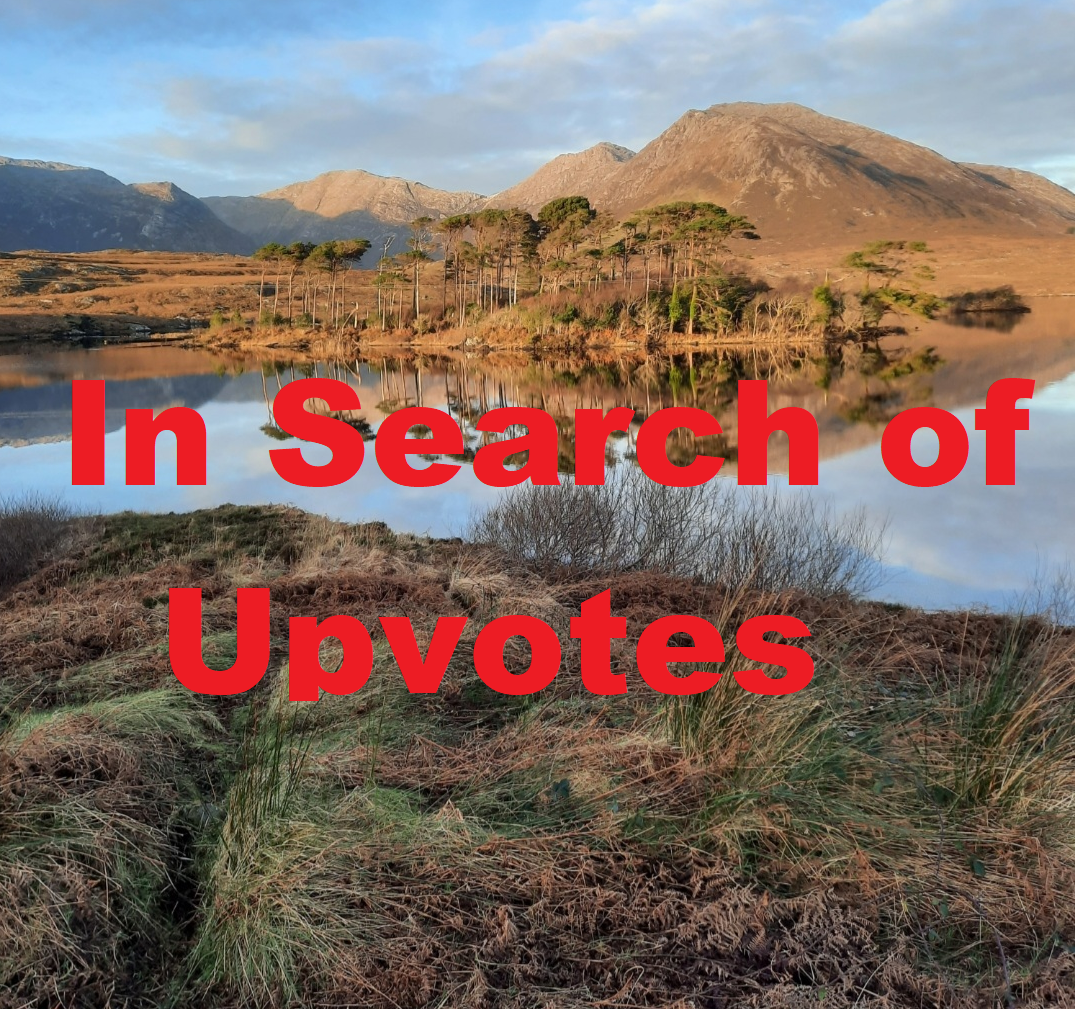 Sometimes I spend hours or even days thinking about a certain subject matter to post about. Then I set about putting my thoughts down on paper and edit it maybe once or twice. After that I might add some apt photographs (usually my own personal photos) or I might add a video if I am referring to a specific football match for example. Between one thing and another, the whole endeavor will be around a half a day.
Now I enjoy writing the posts, but the hope is always to either create discussion and commentary in the comments section below your post or to attract the attention of a whale or a curation group. Unfortunately, there are times when neither find their way to your post and for the most part if they are not there within 12 to 24 hours, they simply aren't coming and your five hours of thinking, planning, writing and editing makes you $2 to $4.
Now I appreciate that there are users who make $0.01 to $0.05 for some excellent posts, as they are all but invisible in those early days on Hive. However, for more established users, like myself who have 1376 followers, posts every day and is very active in various communities, getting low engagement in the comments and a small smattering of upvotes from your reliable auto-upvoters, it can be quite discouraging.
Thank goodness for the auto-upvoters that I am lucky enough to have supporting me though, as without them, I am really unsure whether I would still be here. The community is fantastic here and I love getting to know people from all walks of life from every corner of the globe, but in all honesty, we all signed up here on Hive to make some Crypto currency, so if that bit doesn't work, it can be quite demoralising, especially when you put time and effort into your posts.
So, my question to you guys is what was your best post to get the least engagement and/or reward. Was there one in particular where you thought, wow, that was a masterpiece, I have poured my soul into this one for it to just blow past like tumbleweed. How did you feel after it and how did you pick yourself up, dust yourself down and keep on trucking?
Remembering the little guys
I try to remember as often as I can what it was like starting off here on Hive with the best will in the world, but hidden behind an invisibility shield. It takes months of engagement and effort to build up that initial following and then things start to get that little bit easier.
So, in that regard, I try to find time every month to go on a little minnow search across Hive. I find them at #Beersaturday, #ThreeTuneTuesday, #SportTalkSocial and at many other little nooks and crannies around the Hive Eco system. My vote may not be worth all that much (HP is just over 4,300) but every little helps especially for those starting off here. It does not bother me if the post is a day old or 6 days old, I will sprinkle around some upvote magic and hopefully contribute to making someone's day and I always try to drop a comment to welcome them, encourage them or congratulate them. Again, I remember how nice it was in those early days to get any engagement or upvote, so I now try to reciprocate that sense of decency and kindness.
The minnows are definitely the lifeblood and just like any business or sports team, bringing in new blood every year is essential to keep things fresh and interesting. This place would get very boring very quickly if it was the same people posting again and again and again, so I always love to see new people joining us every day and for me it is vital to make them feel welcome and valued.
Thanks a million for reading as always.
Peace out