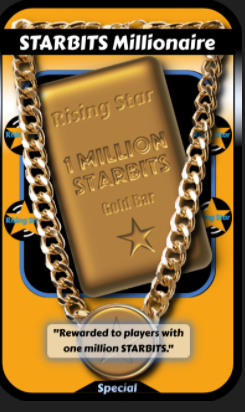 I thought I'd post a quick update on my Rising Star progress. Since VFT labs launched I have been putting my Starbits into the pool over there.
This is a great way for me to earn VFT while I accumulate Starbits to get the beloved millionaire card. This will help me to stay focused on saving up my Starbits. I am earning well of NFT labs right now and I am taking full advantage of that.
I also bought some Starbits off the market. Only about 15000 but that is more than i started with :)
Currently I have 88713 Starbits saved. I am close to being 10% of the way to my goal and I am earning VFT tokens while I wait :)
In the coming weeks I may use some of the VFT I earn to hyper-compound and buy more Starbits. In fact that is likely what I will do, I am just giving myself time to earn more VFT before I sell or use it.
That's it for today's update. Like always thanks so much for reading. I appreciate it.
♥️🦄