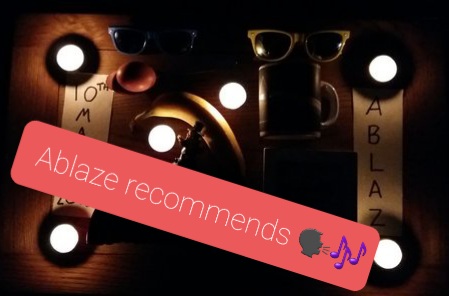 Week 26 people. That's half a year of sharing tunes and good vibes. Thanks a million for all of the engagement, comments, recommendations and support over the past six months.
This week I'm going to choose all Irish musicians or bands and believe me there are lots to choose from, so this won't be easy by any means. Right so, let us embark on week 26...
For those unfamiliar with TTT or Three Tune Tuesday....
The jist is as follows
Every Tuesday I'm going to share 3 songs which I like to listen to and I invite your feedback in the comments below. Or why not have a blast of your own Three Tune Tuesday and mention me in the post and I'll come and find the post and hopefully upvote it. It'll be a sweet way for us all to discover new music.
Here are the week twenty six recommendations for Three Tune Tuesday
** Drum roll please.....**
The Frames - Revelate
These guys are well known Irish band, certainly in Ireland anyway. I'm not sure how popular they are beyond our shores though. They're no U2 anyway, that's for sure. They're fronted by Glen Handsord who some love and some loathe. I don't mind him really, I could take him or leave him. Have a listen to this one and tell me what you think.
Tom Barry - Our Moment
I'd really appreciate it if you gave this one a listen and maybe even post a comment on YouTube too and if you want to be extra sound, have a listen on spotify too.
Right so you are most likely wondering why I'm going the extra mile with this one? Well I've a few reasons actually. First of all Tom is a really good guy who is just starting out in the music industry. This was his first professionally recorded song. The second reason is Tom is my brother in law and my friend and I'm trying to help him to spread the word and reach a wider audience.
This song is quite apt for the times that we are living through and have lived through. He wrote it about not being able to visit his elderly parents last year. He could not give them a hug or embrace, instead they wished each other a happy Christmas through a window, a scene likely played out across many countries last year for birthdays, anniversaries, Christmas, Thanksgiving and other important days in peoples lives. Tom is also playing the piano for this song.
Have a listen and let me know what you think.
The Undertones - Teenage Kicks
This one never gets old for me and as soon as you hear it, you just know it's going to be a hit. It has that sound, vibe and bit of attitude a good song needs. Amazingly it only climbed to 31st in the charts back in the early 1980s. Have a listen and let me know where it should have climbed to. That's three already and I was just getting warmed up, an Irish music part II will have to be done in a few weeks time.
That's a wrap
That's it for another week. Those are your three songs for week twenty six. Let me know what you think - good, bad or indifferent? Did you like them all or just one or two?
Also, as I said before, I love getting good steers for new tunes, so please tell me about the latest and greatest from your playlist below and I'll be sure to check em out.
Thanks as always for stopping by.
Peace Out