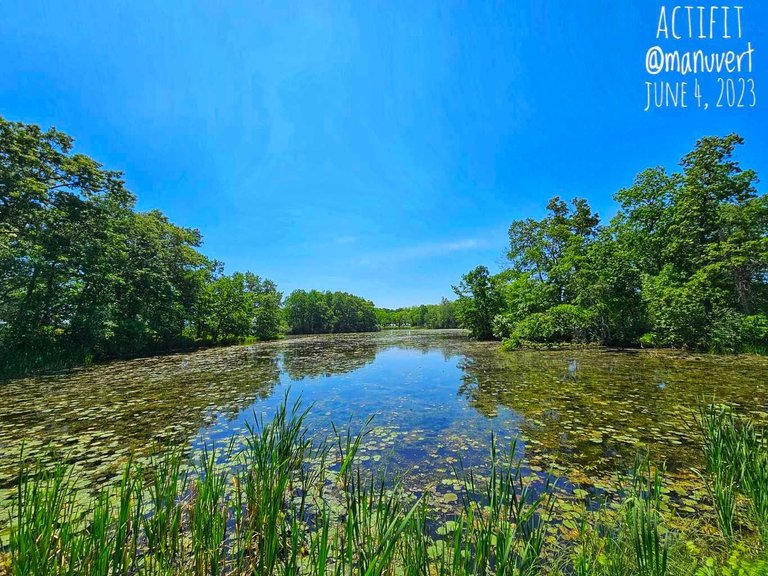 Hey Actifitters,
Last Monday, Kaia and I enjoyed our walk in Kensington Metropark so much that when I saw the weather forecast for Sunday, I decided we would go again. Even with the bright sun, the temperature was supposed to be much milder, allowing us to start later, and I was determined to walk the entire loop this time. So we arrived there around 11am and parked again at the very first lot near the entrance and the boat launch. We started in the same direction and quickly arrived near the lake.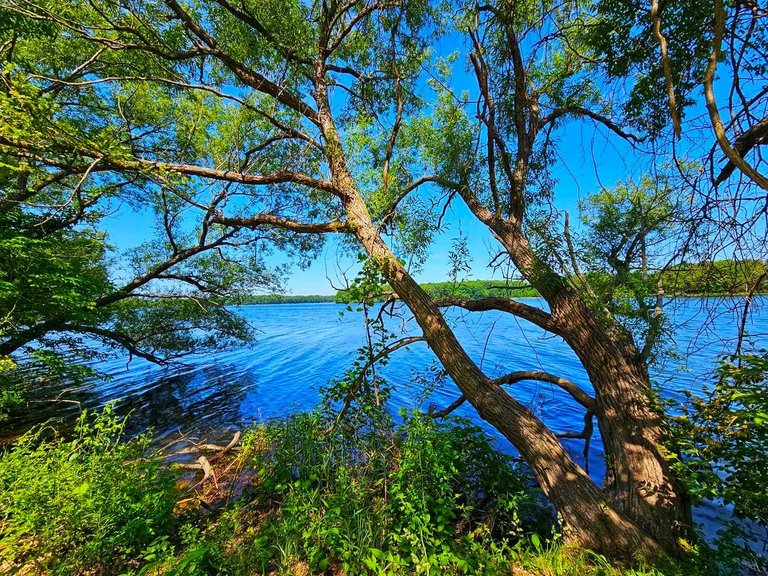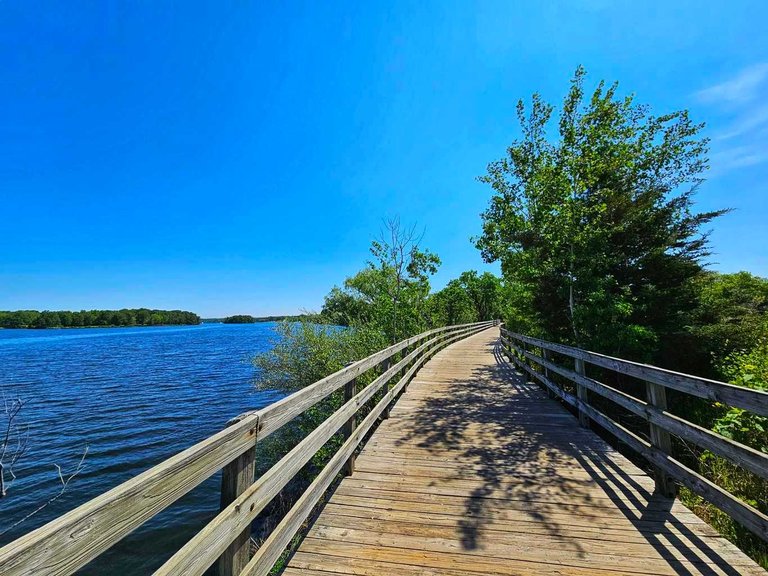 Not long after, we get this fork on the road. On the right side, you stay on the main path. If you choose left, you can cross the highway and get to a different park. That other park is more famous for mountain biking, but there's also a couple of good hiking trails. Maybe I'll try that next time.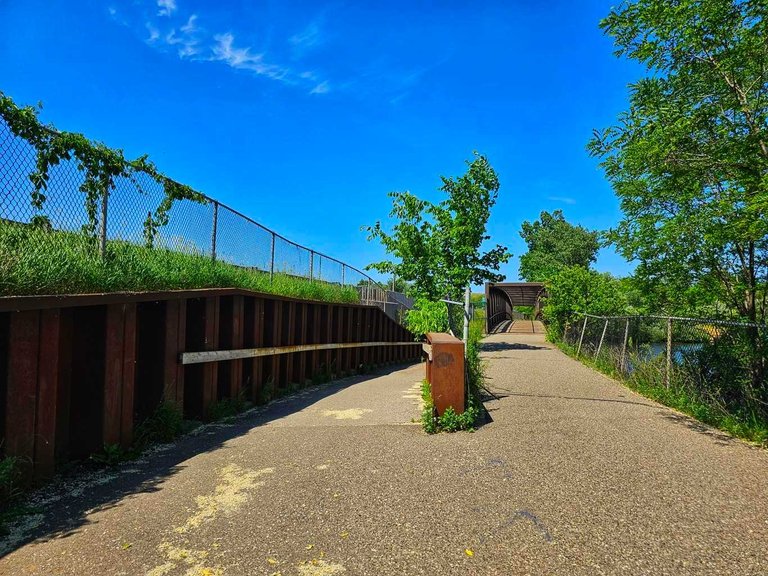 But for this time, we stayed on the main one. When we found some pontoons not occupied by anybody fishing, we checked them out of course. The moving part on the water in the end is intriguing for Kaia, but mostly she just wants to jump in the water.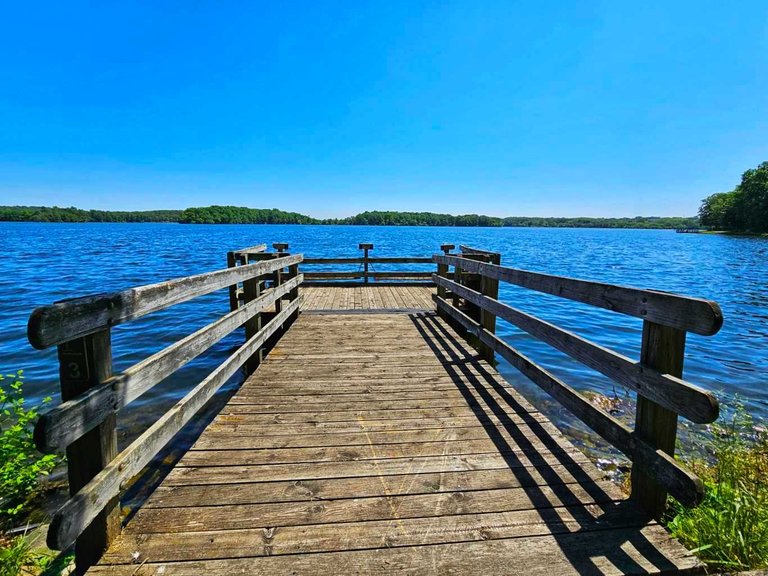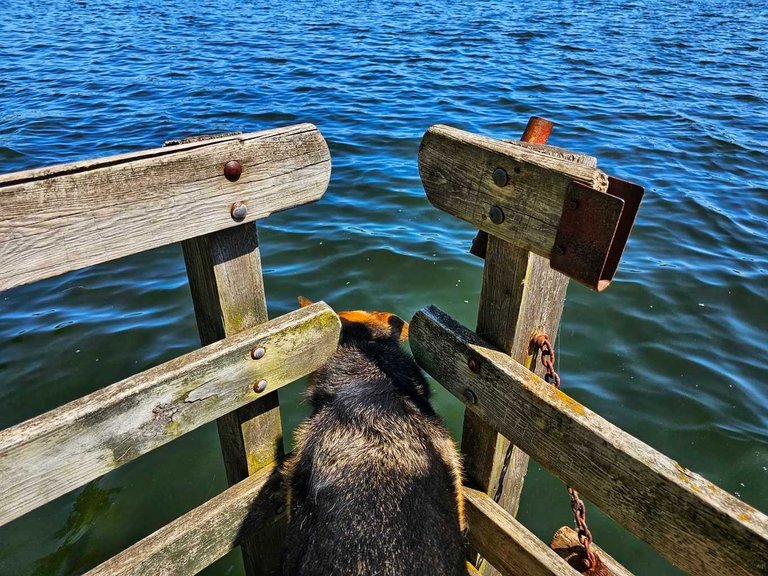 Even though the weather feels really summer-y, it was funny to find lots of spring flowers. After all, it's only early June.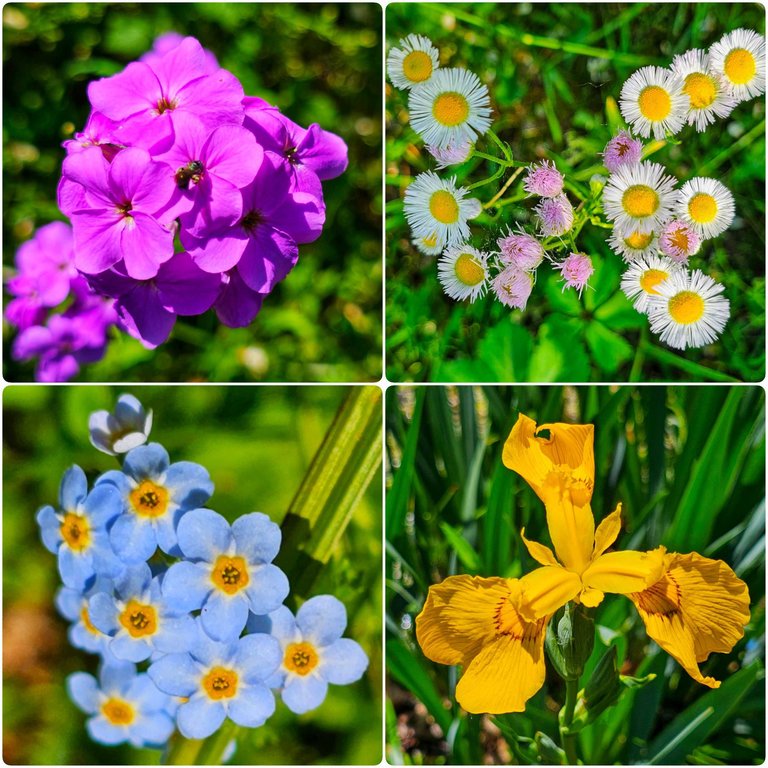 So many great spots on the way to take a break and admire the views.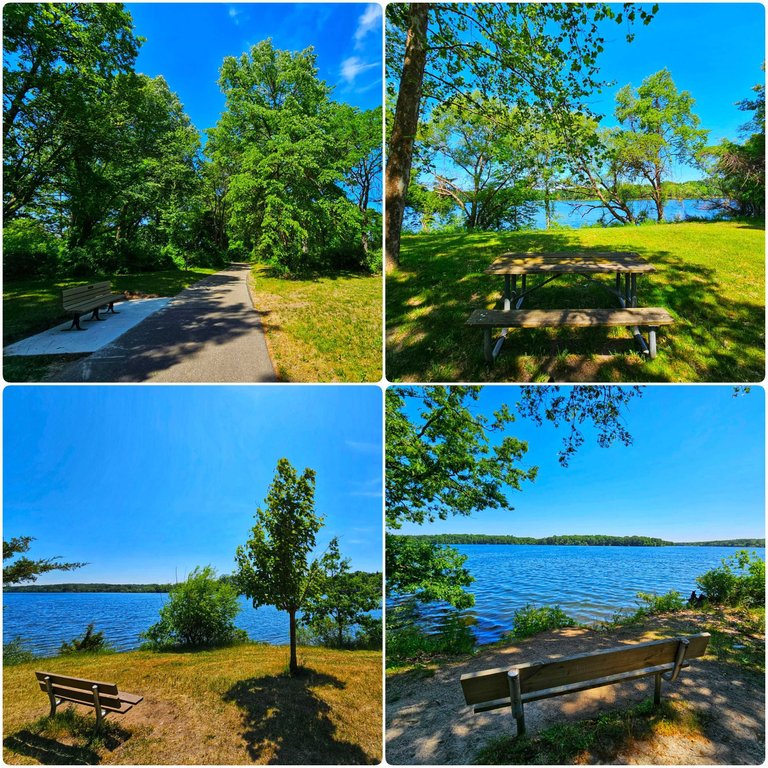 But we waited to reach the 2 miles mark, and we had our first break near the same picnic shelter where all these people from the charity walk were on Monday. It was much less crowded this time and perfect to rest and hydrate.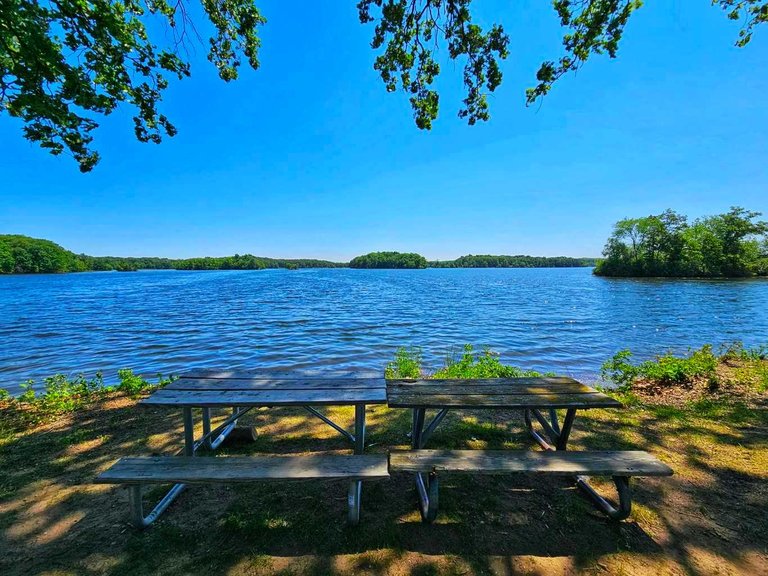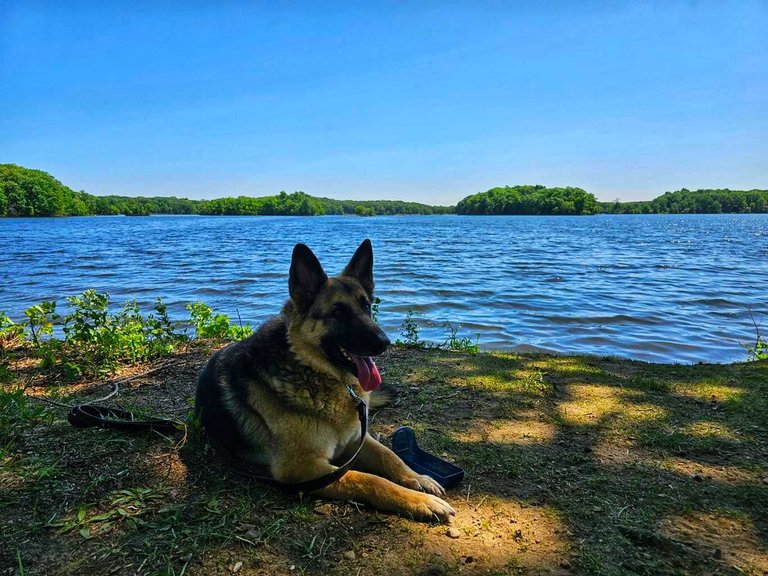 And a good time to admire all the big birds.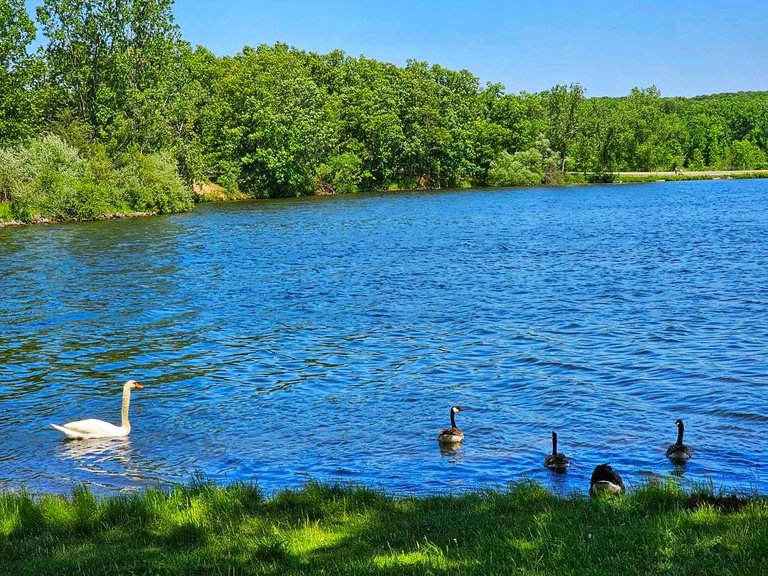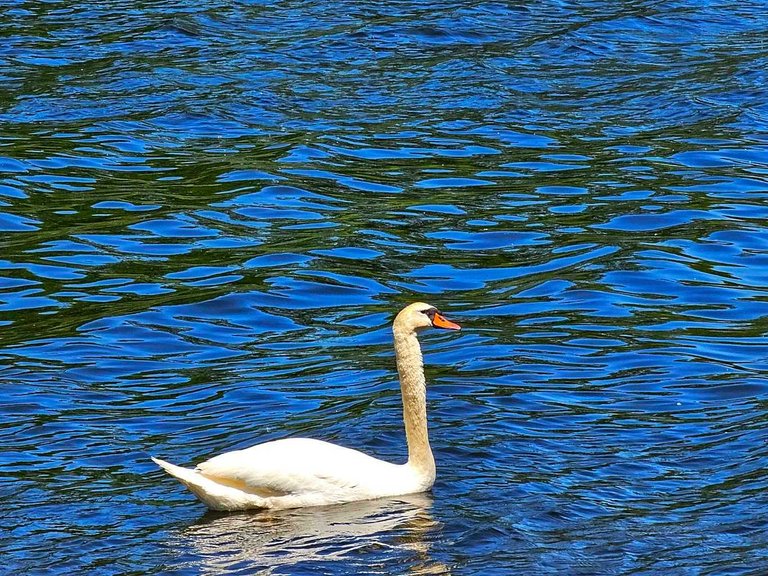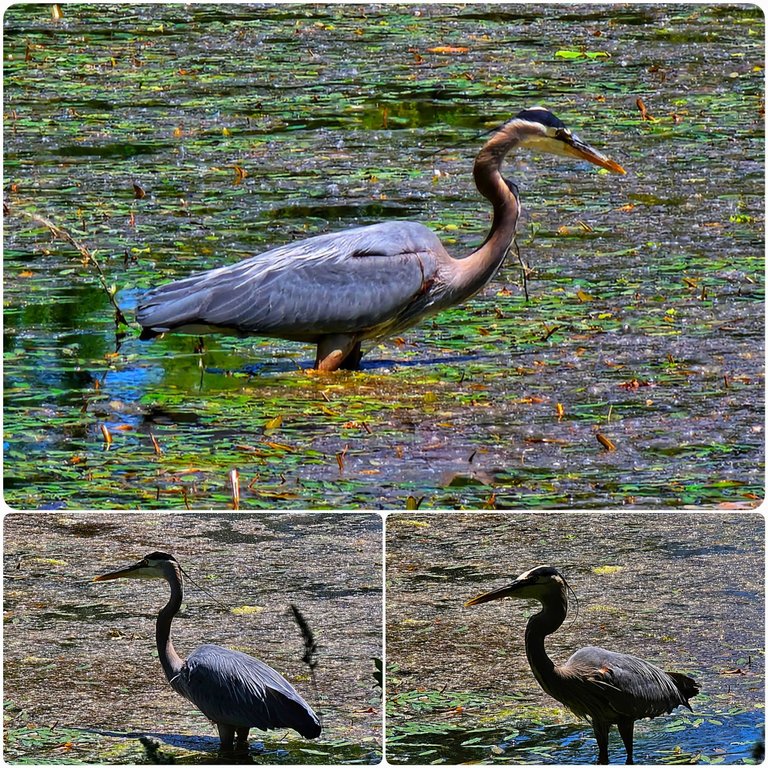 Now that I know the name of these flowers, I can show off: lots of cattails in this part of the park.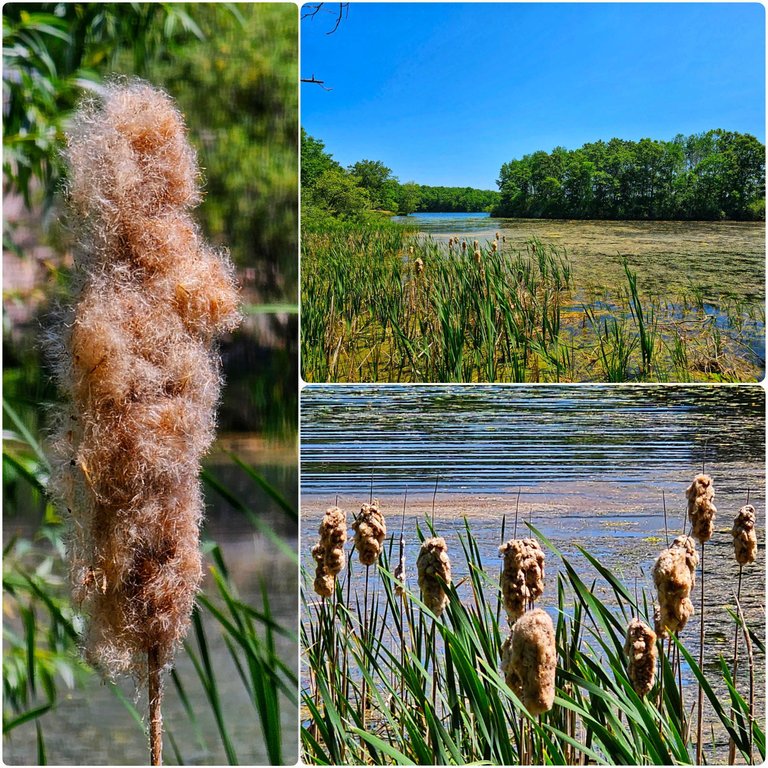 By that time, we were already past the point where we turned around on Monday. It goes a little bit more inland, away from the main lake.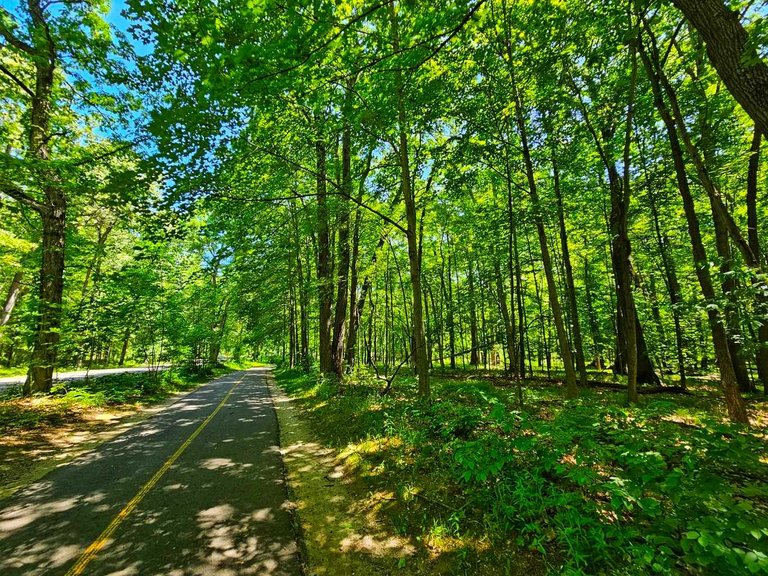 But it goes back near the shore pretty quickly luckily.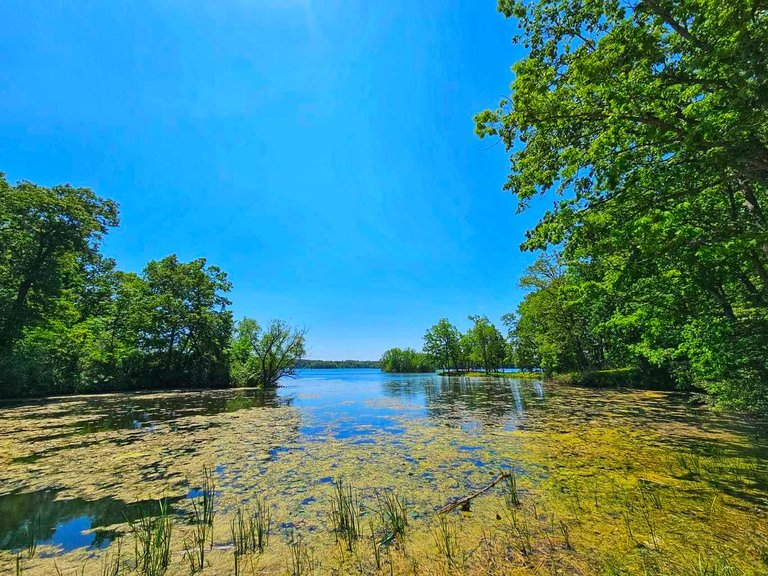 Next we arrived at one of the beach areas. Not my favorite, too crowded. Water is safe for people, so I assumed it'd be safe for dogs too. Unfortunately dogs weren't allowed in the water. We just kept going, and also got past all the kayaks and paddle boats rentals.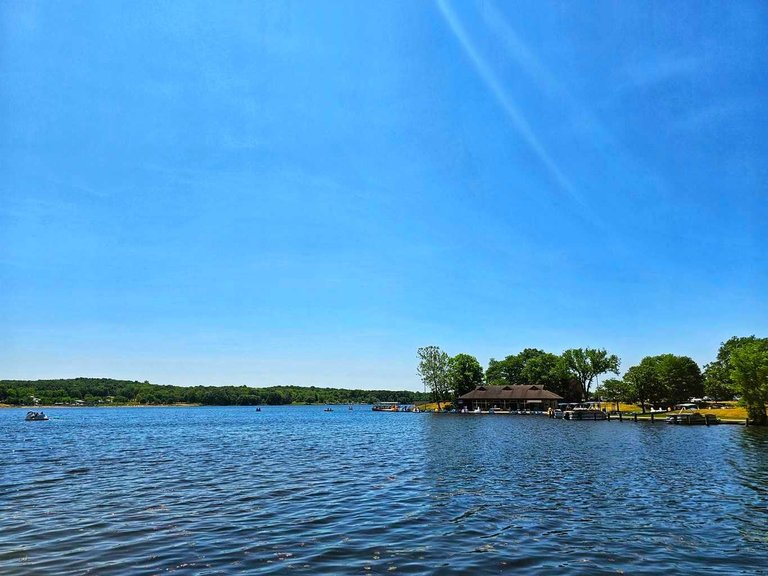 It was a good place for one more break.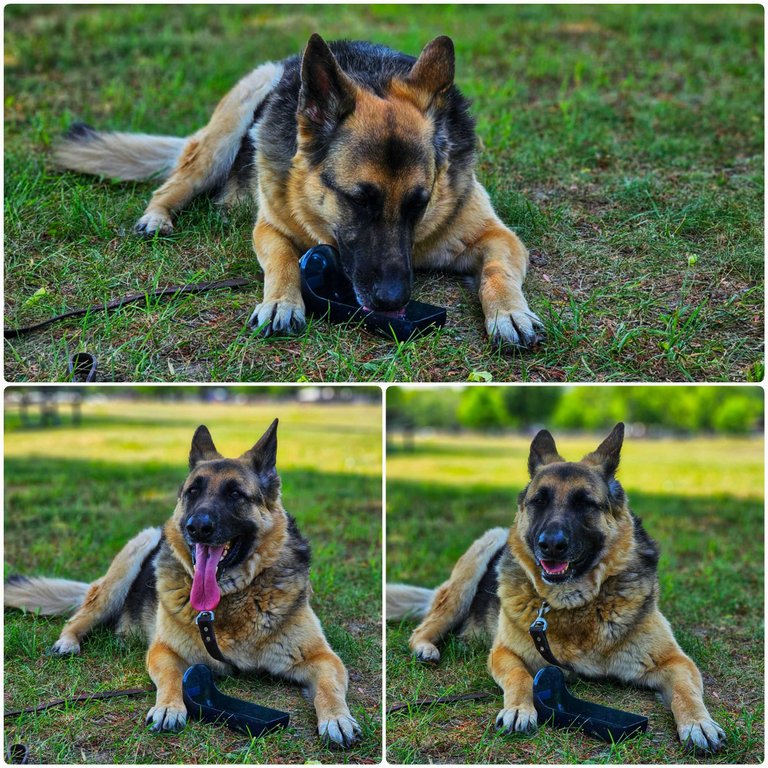 And after leaving again the lake behind, we arrived at these long exposed straight stretches. This is very cool in the Fall season when all these trees get very colorful foliage.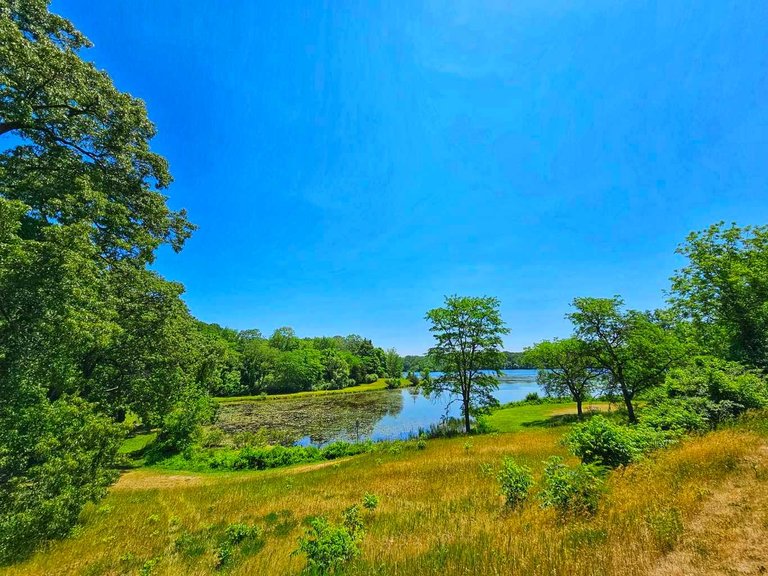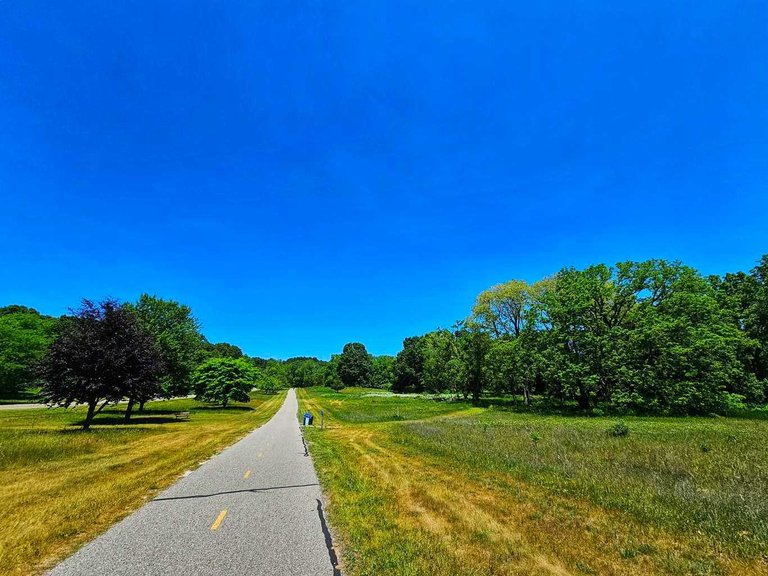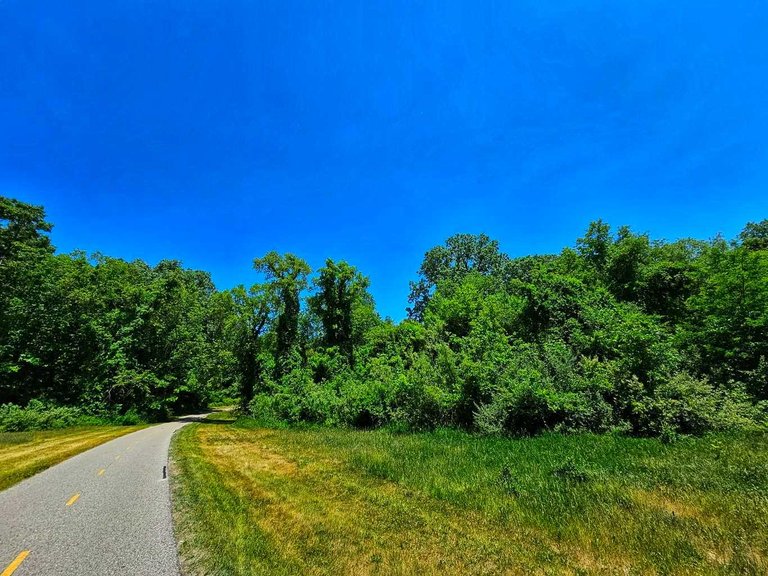 I wasn't planning another break so soon, but we found this other spot that looked too good to pass up on.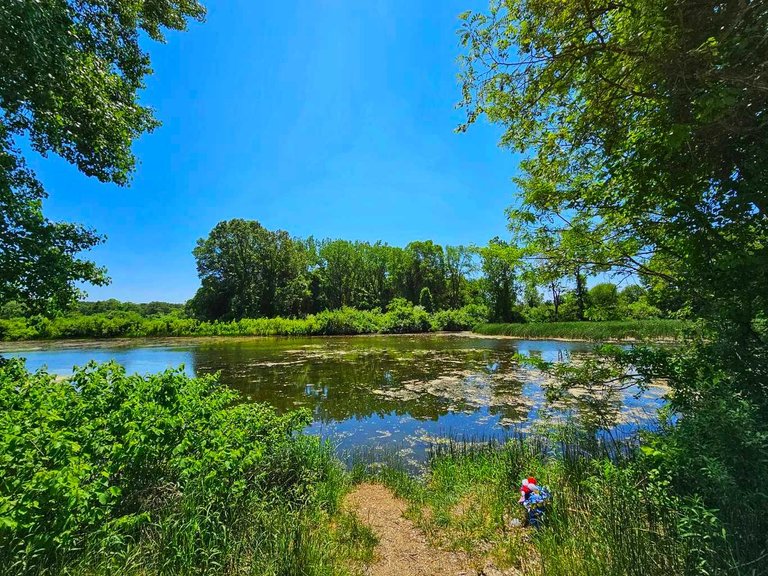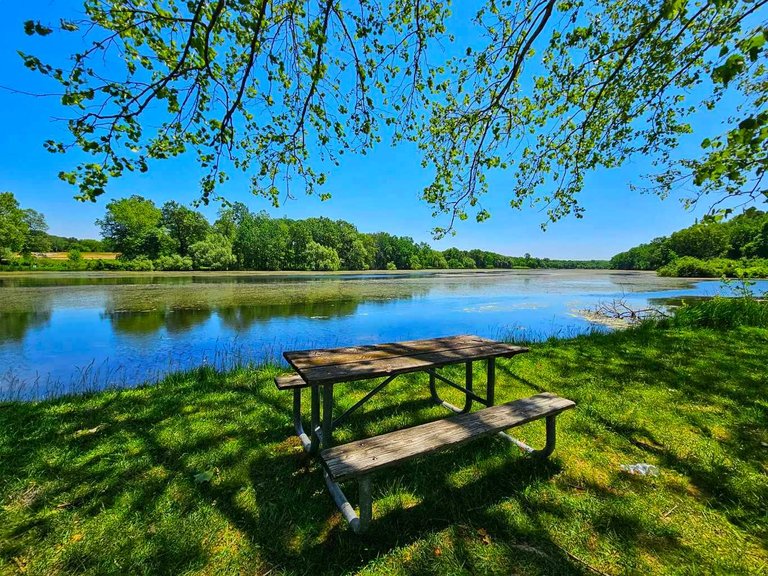 Kaia could use some more rest anyways.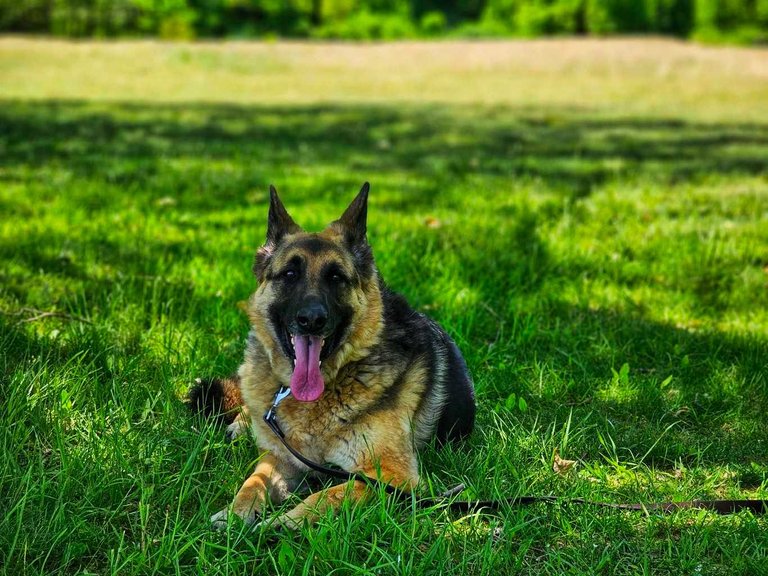 And we spotted something very interesting for her on the water. I'm sure she'd like to do something like that. And Genepi even more.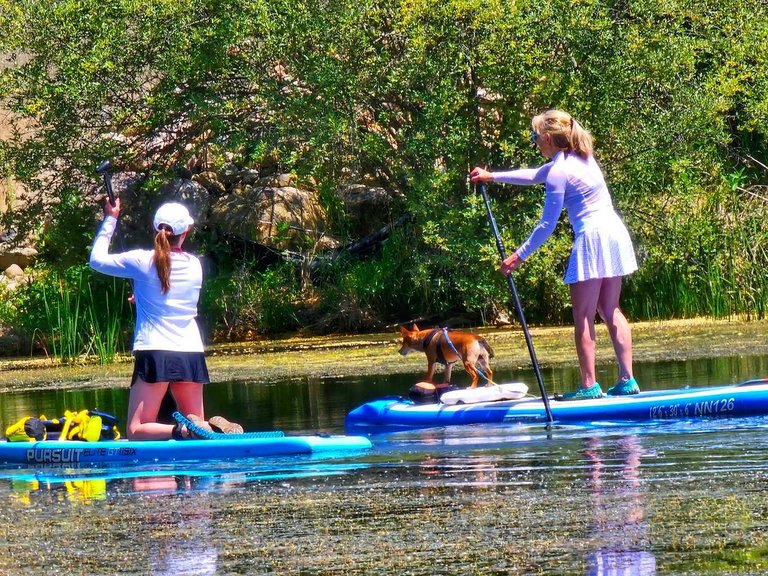 We crossed another bridge with of course another great view just before this small marina.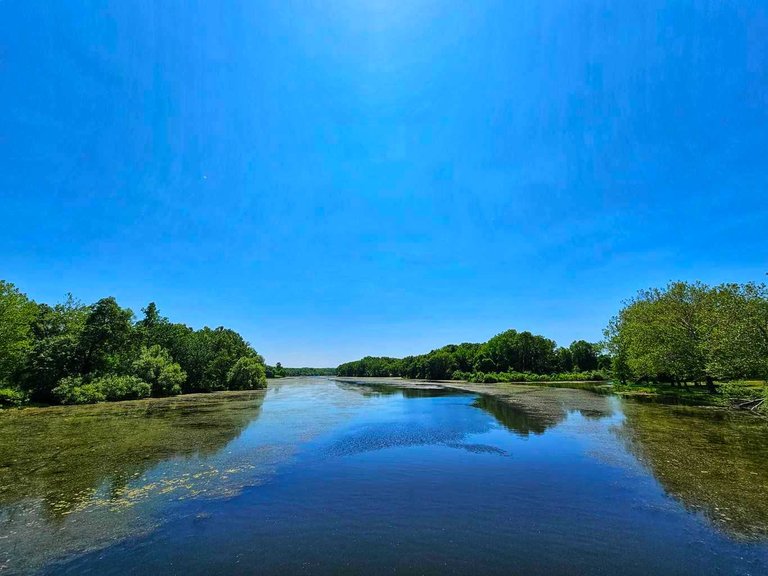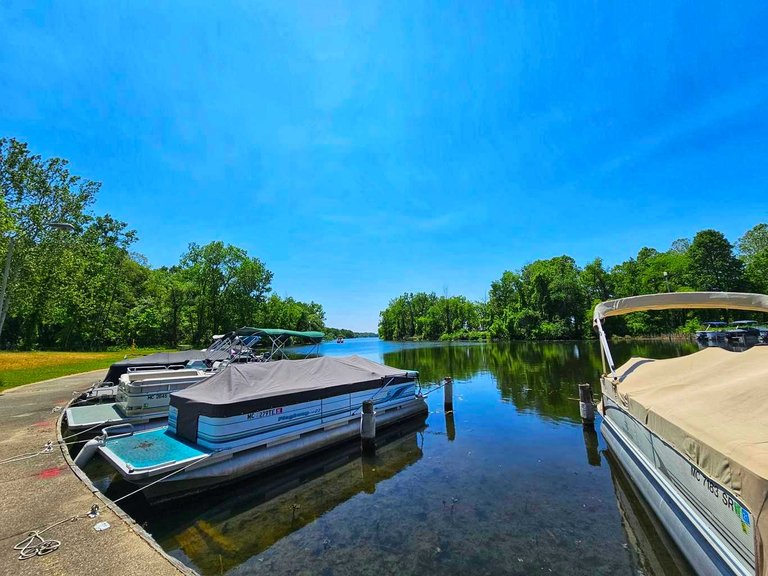 We arrived at this place I remembered from one of my previous visits in winter. But it was completely different. In winter, it was like a small beach. Now it's all covered with vegetation and water.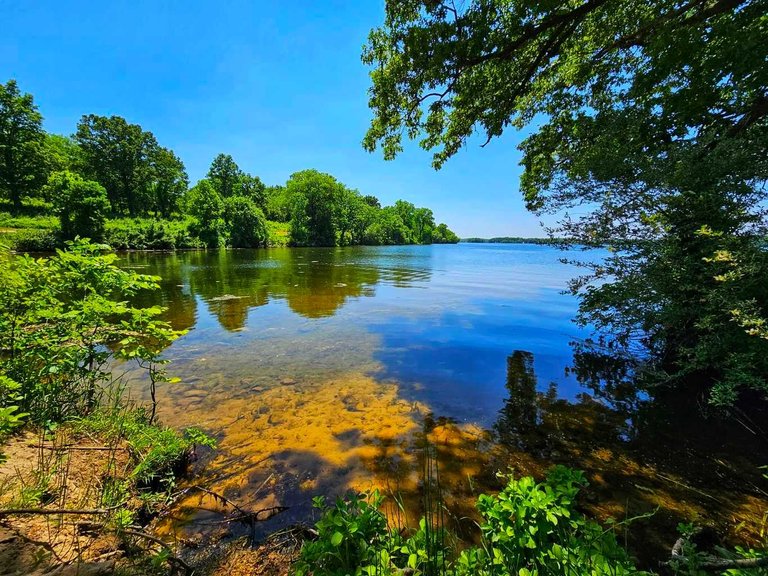 For the last part, we found a small trail following the water, instead of staying on the main path.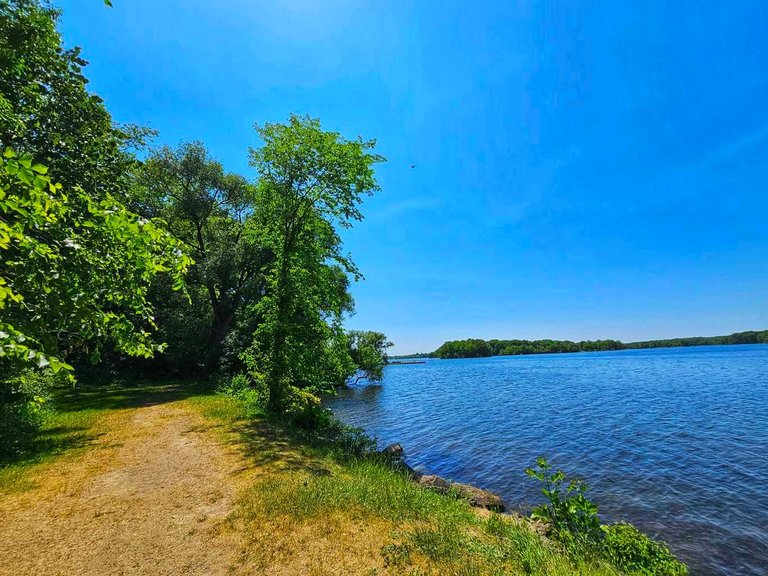 That brought us back to the main boat launch, very close to the parking lot.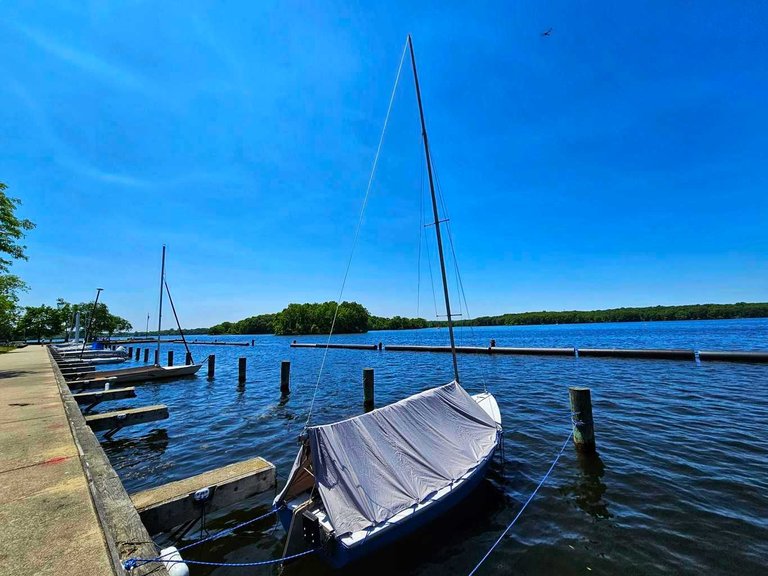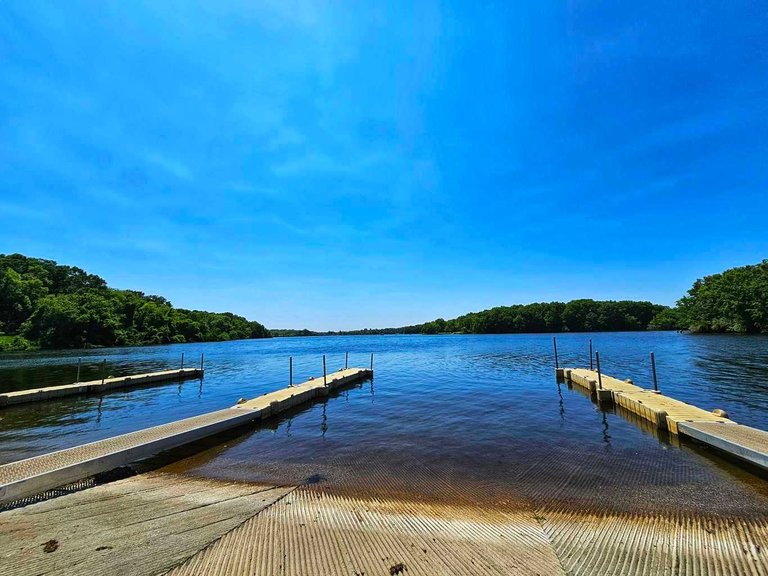 One final water break before driving back home. I've seen smaller dogs do that to cool down better, but it's the first time I see Kaia stretch her back legs like that. She was very tired and needed help again to climb in the car.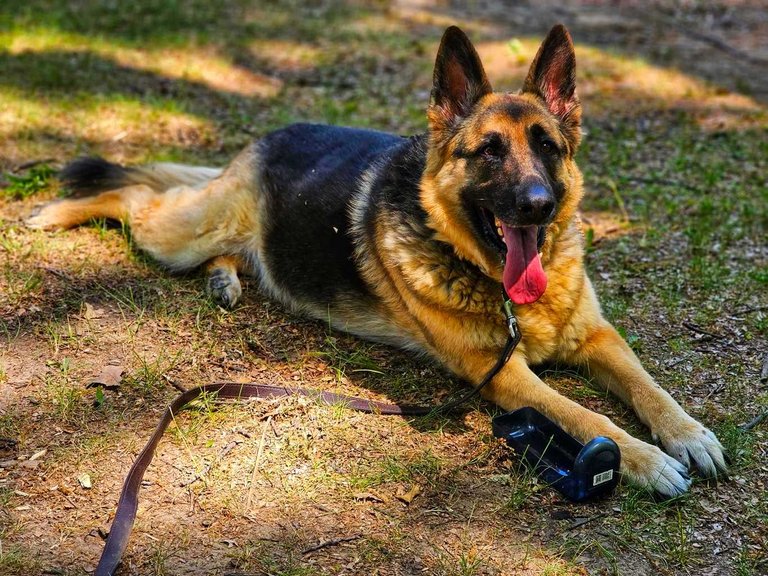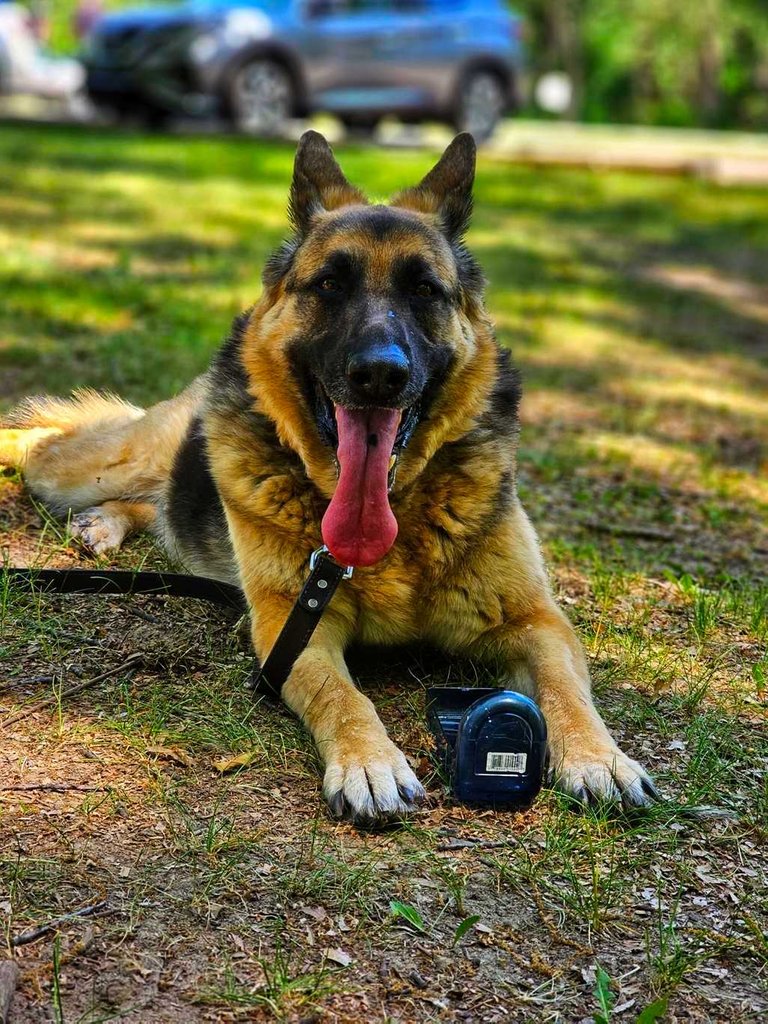 All in all, it was about 9 miles. A great hike and once back home I deserved to finally eat my breakfast. 4pm, not that different from my usual breakfast time on normal weekends.
After a bit of rest, it was time for a bit of yard work. I didn't do as much as I had planned, but that's okay, that walk was worth it. In the meantime, Kaia was just resting. Maybe it was a bit too much for her, she's not getting any younger.
All of this was enough to pass the bar again, but it's very likely my last successful day in May #poprzecka.
As always, thanks for stopping by and see you tomorrow.

This report was published via Actifit app (Android | iOS). Check out the original version here on actifit.io




04/06/2023

36378

Daily Activity, Walking, Yard Work