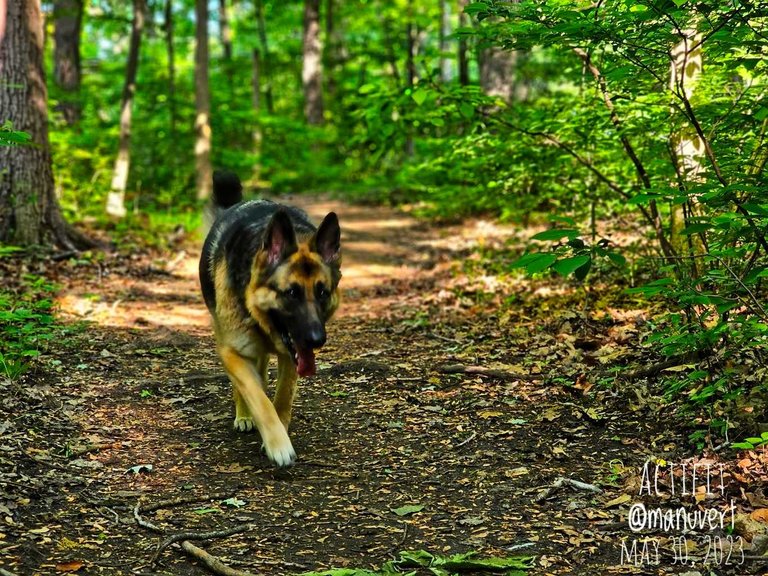 Hey Actifitters,
Yesterday we were back in the workday routine, but it was still sunny and supposed to heat up early in the day. So even if I don't like it, I got up early and we started the day with a walk to the forest with Kaia. Early for me doesn't mean super early and the sun was already high up and bright.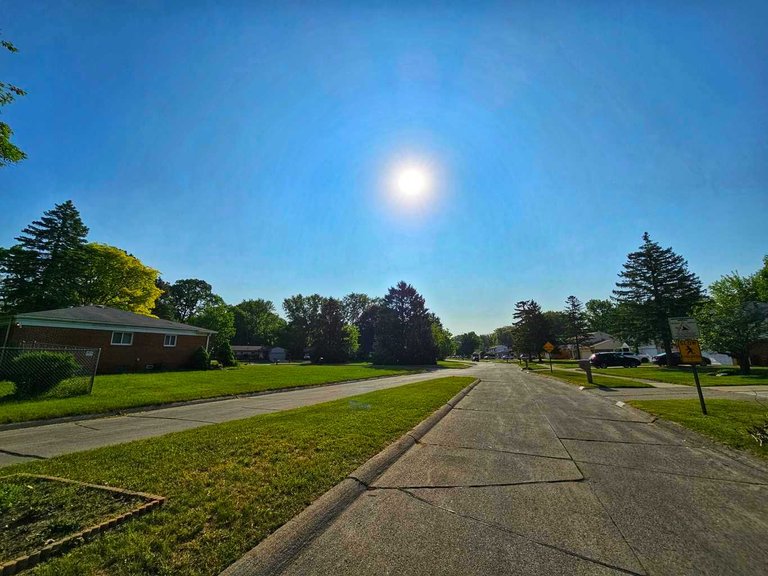 It was different to get to the entrance of the forest with the sun in front of us. That doesn't happen very often.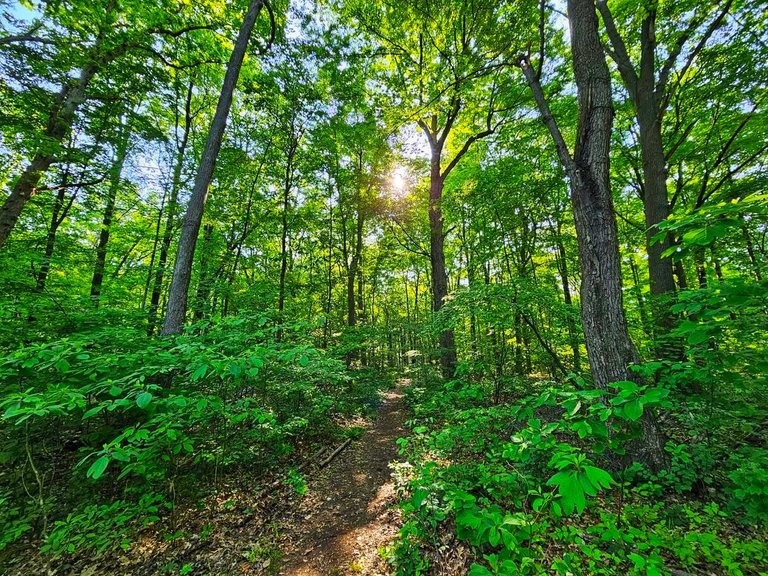 Luckily, all these greens provide lots of shade.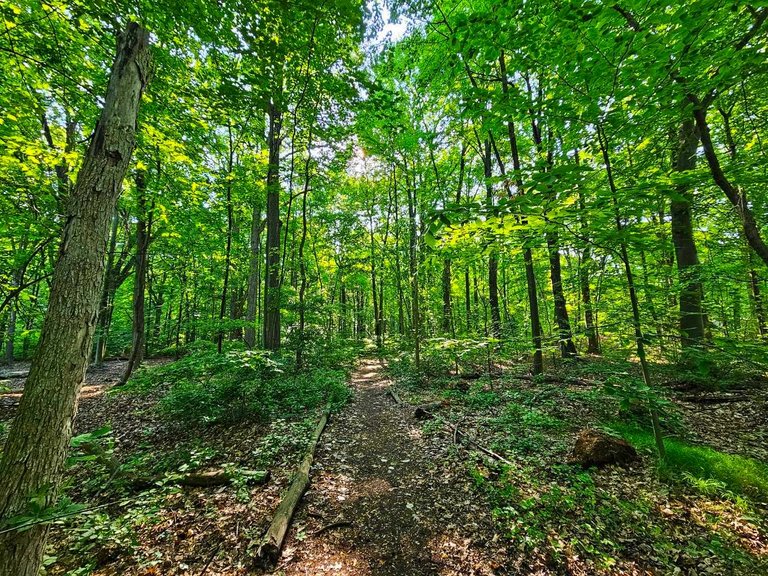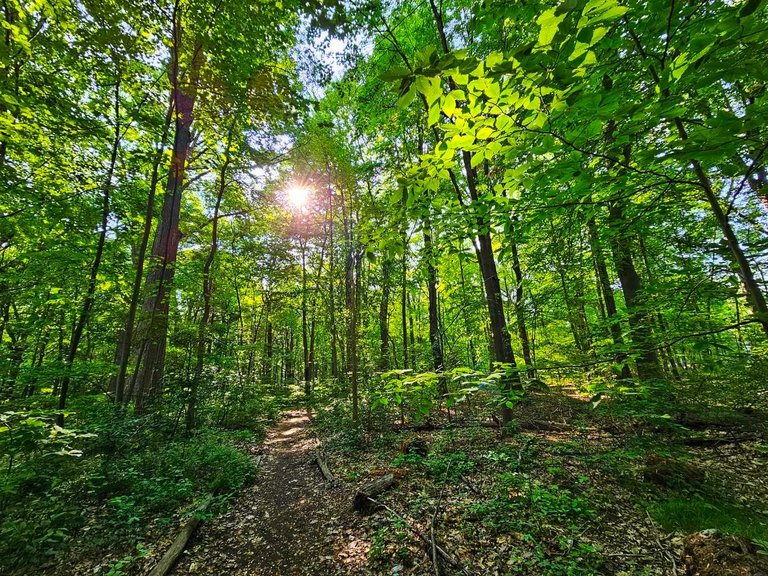 For Kaia, it's really all the same: once off-leash, she goes in hunting mode, trying to chase anything that moves.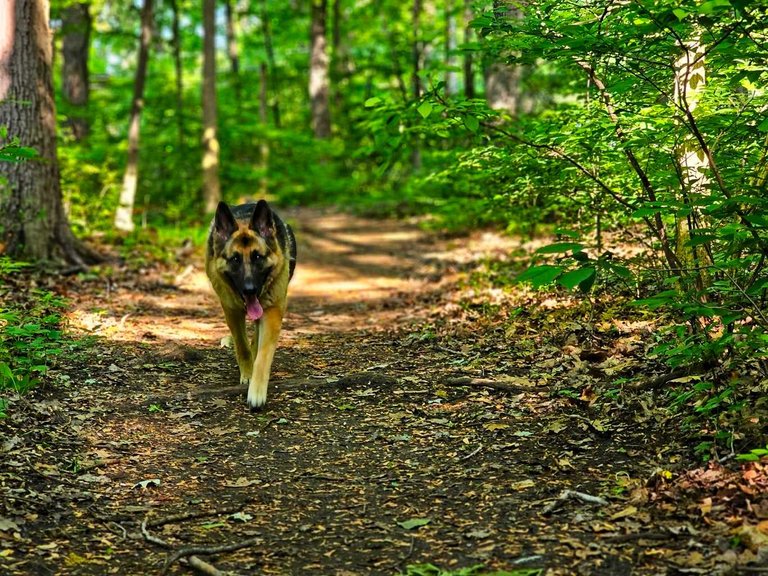 We didn't have as much time as I wanted because I needed to get back home for a meeting, but we did explore a few trails.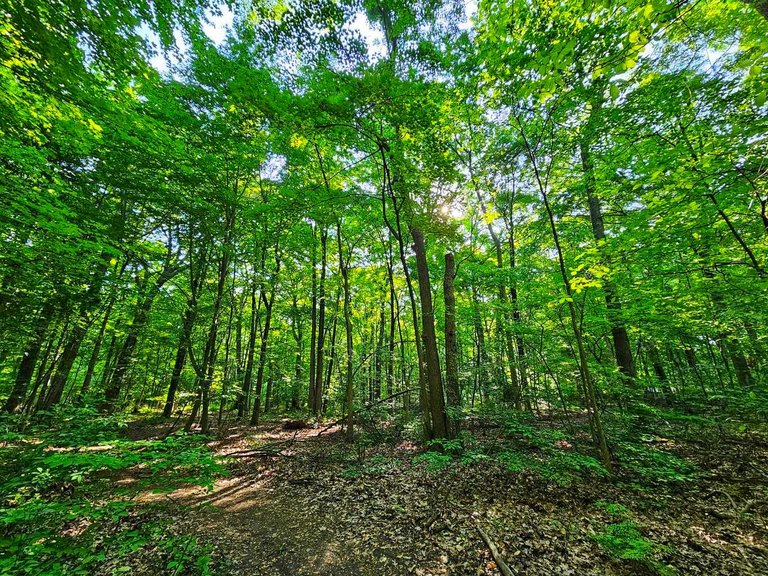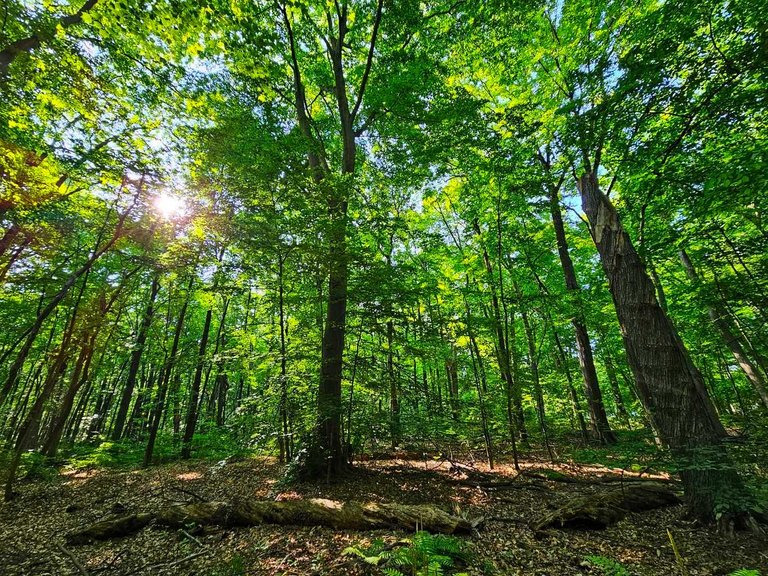 Even in the morning, Kaia was already affected by the heat.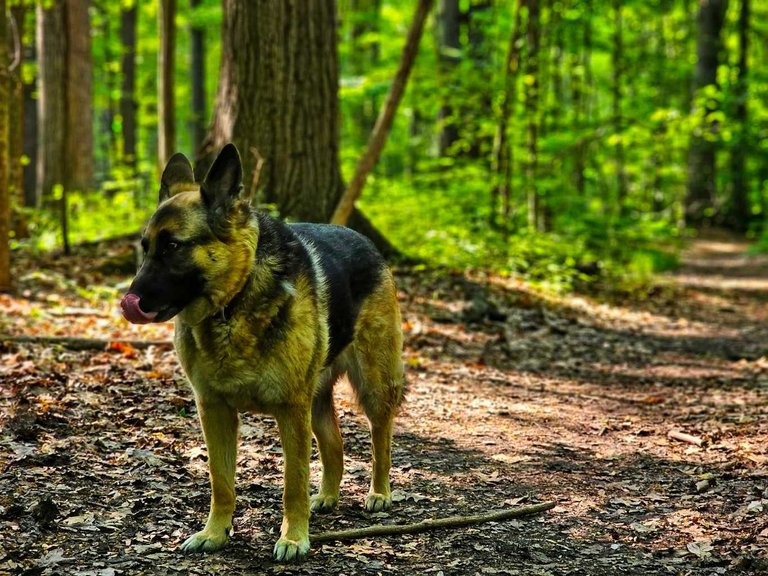 But shortly before we exited the forest, she detected something. Before she could try and figure out what it was, I put her leash back on.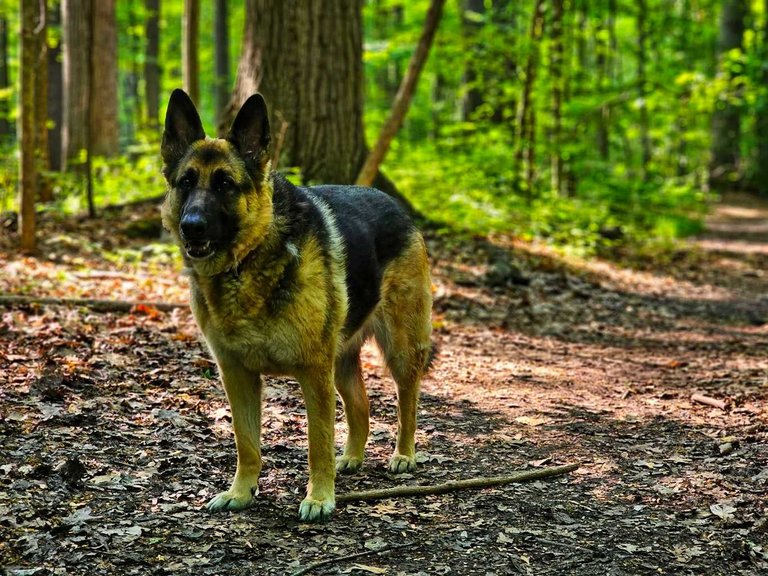 Turns out it was a group of cats, hunting in the forest. Probably strays, or maybe just some neighborhood cats enjoying some good time in the forest. They fled too fast for me to catch any pictures of the group, but one of them just stayed there. It looked very similar to Le Chat, maybe a sibling, as I found Le Chat near my house when she was just a few days old.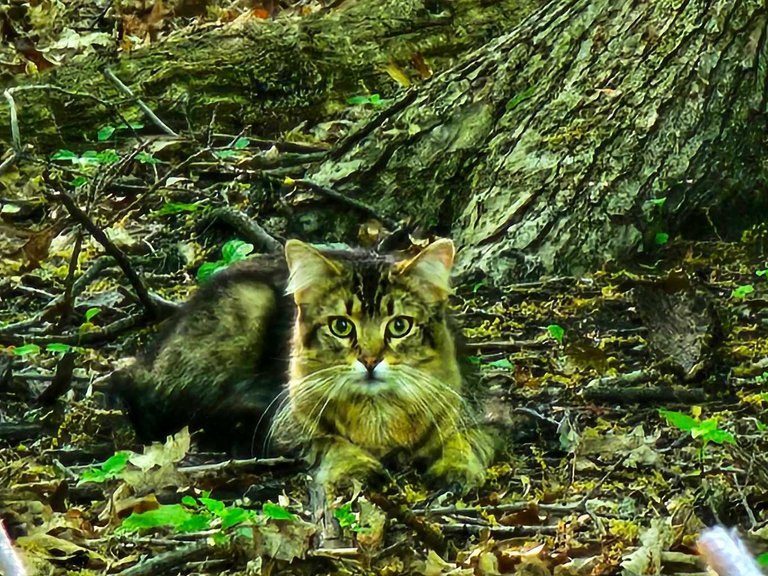 Rest of the day was mainly uneventful and indoor, except a few espresso breaks on the deck, with Kaia chilling in the lawn.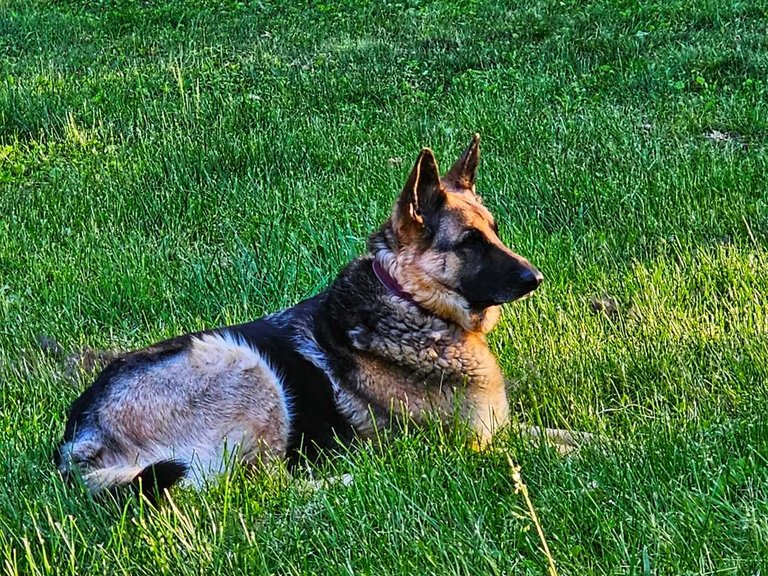 In the evening, I thought my step count was really too low, so even if the heat was still kind of high at 9pm, we went for another short walk. It was too late for the sunset, but we got the last orange colors in the sky.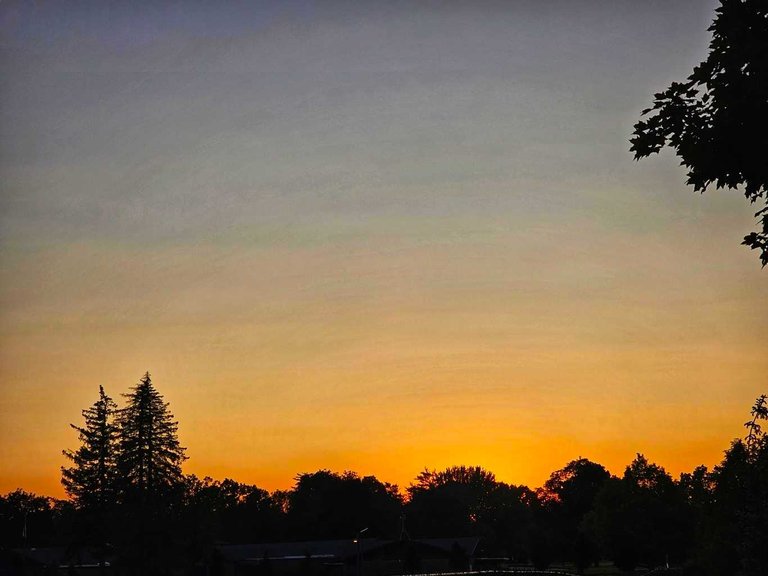 And that was it, another hot day, but we managed to enjoy some outdoor time anyways.
As always, thanks for stopping by and see you tomorrow.
This report was published via Actifit app (Android | iOS). Check out the original version here on actifit.io




30/05/2023

17922