And the winner is...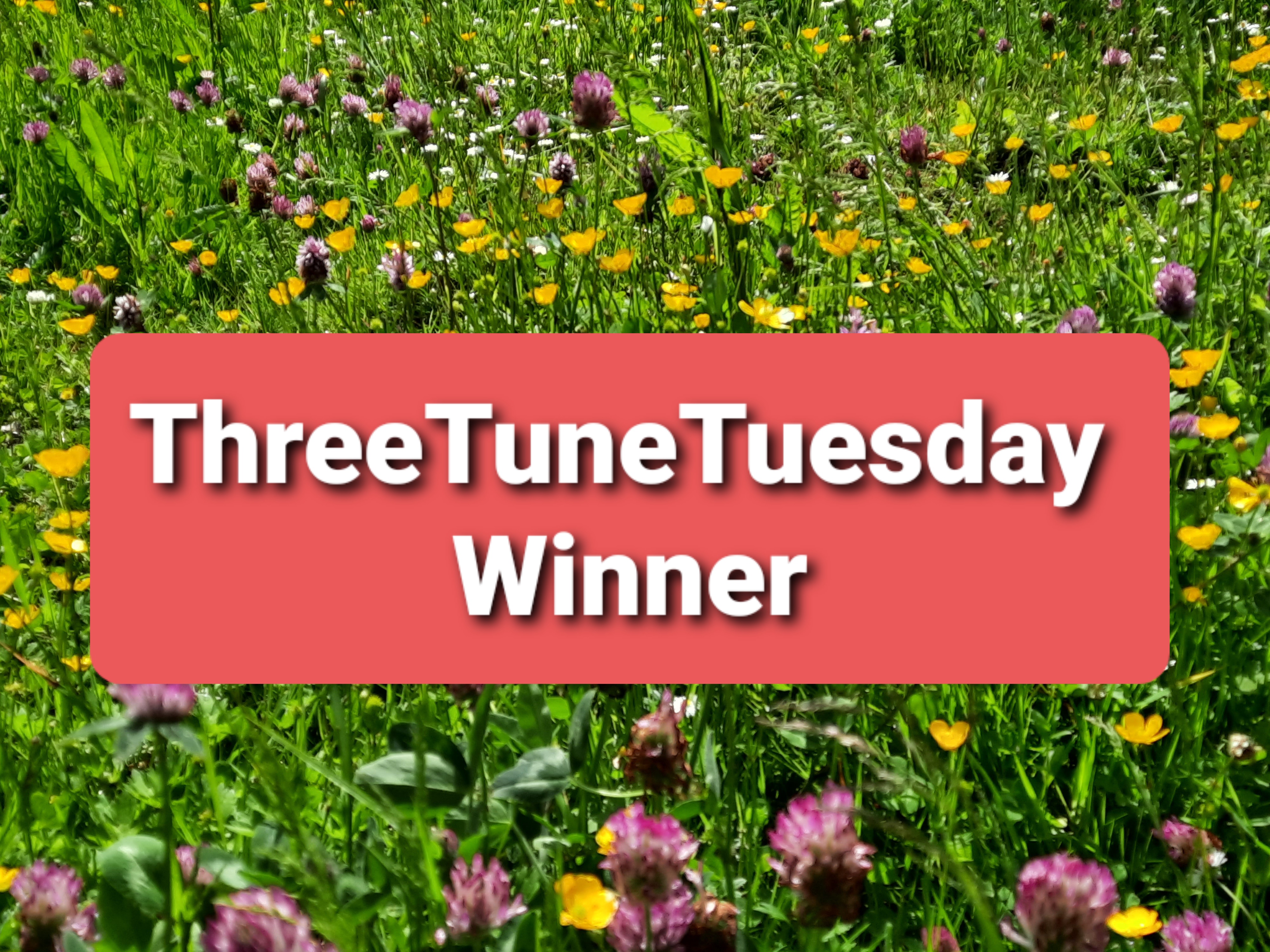 Right, so I made a bit of a Booboo on Wednesday and actually listened the wrong songs, oh well, I fixed that by calling it Week 55 results, when I had meant to do Week 54 results! As I said in a comment on that post, jetlag and a 4am start and me posting late at night will do that to a man! Anyhow, here I am at last with the week 54 results. I am off work today and have some spare time to listen to the tunes.
Who will be the Three Tune Tuner of the week for week 54?
Who will pocket the 4 shares of HBi/SBI?
Read on to find out
Sponsors
As always thanks to the sponsors @blanchy @blackdaisyft and @por500bolos for matching my 1 share of SBI/HBI for the winner.
Three Tune What now?
Right, Ok, now for the benefit of new readers, every Tuesday I pick three songs, sometimes all three from the same artist, sometimes three tunes from a particular genre, other times three songs from a certain country - you get the idea. I've always asked others to get involved and over the past few weeks, that is exactly what's happened and we now have some ThreeTune regulars which is fantastic! The ask is to basically choose three songs to share. You can sing them or hum them or just pick three from an artist you love like I do, which is what most people do each week.
Here is a link to last week's post - at the end I said that I would pick someone who shared some decent tunes and give them a share in Hive basic income courtesy of me. Once again, we had some top class entries and new songs for our collective ears, which is class.
https://hive.blog/hive-193816/@ablaze/chinese-man-for-three-tune-tuesday-week-54
Here is this week's as well, sure I may as well give it a shameless plug!
https://hive.blog/proofofbrain/@ablaze/rage-against-the-machine-for-three-tune-tuesday-week-56
Huge thanks to week 54's ThreeTuneTuesday devotees who are in no particular order @funshee @stevermac1966 @coquicoin @tengolotodo @princessbusayo @blanchy @sagesigma @riverflows @merit.ahama @wwwiebe for taking time to share their tunes with our community here on Hive.
That's 11 including myself which is double figures again and a nice number!
So, what's up for grabs?
Hive Basic Income.
Hive Basic what now?
Let me explain.....
Hive Basic Income
Again for the benefit of new readers, are you new to Hive? Are you struggling to get support on those first posts of yours? Have you come back to Hive recently and are struggling in a similar fashion? If so, I would advise you to keep an eye out for competitions that offer you Hive Basic Income shares. These give you guaranteed upvotes from @steembasicincome, @sbi1, @sbi2, @sbi3, @sbi4, @sbi5, @sbi6, @sbi7, @sbi8, @sbi9 etc and the more shares that you have the higher their upvotes. Simples...

It is a win win situation too for the person sharing the shares, as the person sharing them also gets a share of HBI for each one they share with someone else - what's not to like about this model. You get rewarded for being kind to someone else, in fact it is like a microcosm of what the Hive blockchain actually is from a curation perspective too.
The Tunes
Right so, speaking of tunes, let's get down to it...
@funshee had been following all of the great music here on Three Tune Tuesday for a few weeks before week 54, and finally decided to dip her own toes in the three tunes waters and brings us Pop songs from Julia Michaels, Justine Bieber and SIA. Great to have you joining and welcome to the gang!
@stevermac1966 also joins us for the first time and a big Three Tune welcome to you too man. He brings us three tunes from Tears for Fears, bringing us his secret shower song, the theme song from cult classic movie Donnie Darko and Shout a song I'm sure you're all familiar with.
@coquicoin brings us three tunes from Kevin Johansen an Argentinean man who found himself living in America, but missing his home greatly, a theme that I am well accustomed to as an Irishman. Kevin is an Irish name too and surprisingly I have never heard of him, I really like his vibes.
@tengolotodo brings us shear anarchy this week with tunes from the Sex Pistols, Sham 69 and billy Idol that would even get your Granny up for a dance, even if she is in heaven, they dance up there too you know.. I had included this in week 55 by accident also, so here it is again in it's rightful home in week 54!
@princessbusayo is with us again this week and is fast becoming a Three Tune regular. She brings us three songs this week that are a mix of being brave, dancing and wearing your best side out. I was unfamiliar with any of the songs shared, so something new for my ears.
@blanchy hits shuffle and we get three great tunes from his ever expanding catalogue of tunes, including a belter from 2007 that he was surprised that he never heard at the time, and only heard in the past few weeks. He also brings us a mad auld tune from Half Man Half Biscuit - now there's a band name for ya! Ha ha..
@sagesigma brings us a trio from a great band called New Order, who I was lucky enough to see live back in the day. Poor auld Sage was well Jeal when I told him. As per usual he doesn't pick the well known tunes like Blue Monday or True Faith, but rather unearths some lesser known tunes.
@riverflows brings us Three tunes and a brilliant back story about the tunes she picks, starting of with Patti Smith in her "Bare feet, faded jeans, white shirt, grey hair" firstly singing Nirvana's Nevermind classic Smells Like Teen Spirit, which she makes her own No easy feat and finishes with incredibly powerful song.
@merit.ahama Is loving Jennifer Lopez this week and brings us two tunes from her and also the most shared song in Three Tune History from Imagine Dragons, guess which song that is?
@wwwiebe is back some more of his nostalgic 78 rpm records, which are always interesting to listen to and are like taking a trip back in time to a time before Spotify, before CDs, before Tapes, Before Vinyls.
Right, grab your headphones - Here is a flavour of this week's tunes.
SIA - Unstoppable from @funshee
The Sunshine Underground - Borders from @blanchy
Chinese Man - I've Got That Tune from @ablaze
Kevin Johansen - Anoche Soñé Contigo from @coquicoin
William Tell Overture Dawn from @wwwiebe
Honourable mentions this week go to @blanchy and @sagesigma but we can only have one winner and this week it is all about @coquicoin who brought us some quality tunes from Kevin Johansen. She takes the prize and is the Three Tune Tuner this week and recipient of 4 shares of SBI. Thanks again to @blanchy @por500bolos and @blackdaisyft for sponsoring the tunes and matching my 1 share of HBI.
Proof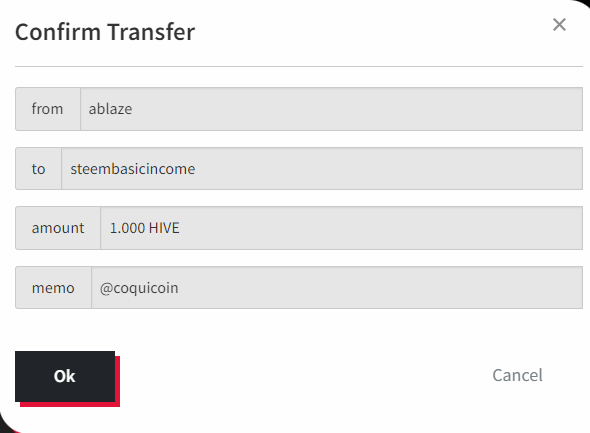 The YouTube videos shared are not owned by me and I am simply sharing great music with the community here on Hive. I will happily remove any if requested by the content owner, but any clicks here are monetised by you on Youtube.
All images used here are my own.
Thanks again for taking part and don't forget to support each other and check out each other's tunes if you can find the time. That's what TTT is all about. Hearing new music and supporting each others efforts
Peace Out