Nature always attack me. I specially don't like to spend my time in artificial beauty. I always think god created this beautiful world and all the elements of this world for us. We must try to understand the language of this beautiful nature.
The communication gap is one of the valued think but we do try to break down these communication gap so that we can make the right thing for our nature and for our-self.
This is a picture which can talk with me may be. May be my photographs were just a call of the nature. A Nameless tree no Caption is waiting for the end of the bank of the padma river. May be it was waiting for the crash, may be it was waiting for the end of it's sign. The sign of beauty never die but it's variable .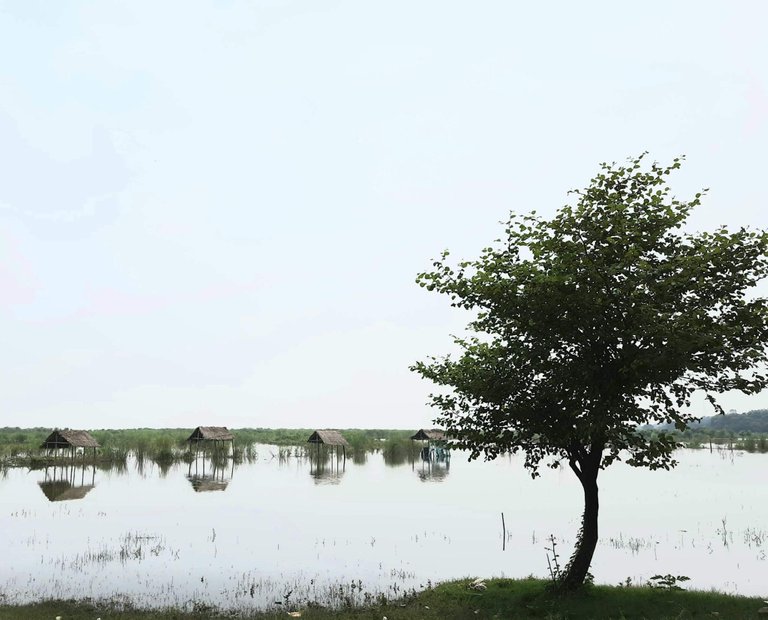 Those hut, that was some shops. They were some of important tools but now thinky are nothing. It this time looks like symbols of life and the reality. The reality, means the life with fight, a hard fight.
I took those pictures from the bank of padma river a fantastic point of view a great point to move. The people who love people is a good people as well as the man who love nature consists a great mind.
The day was a lighty day, the time was a hot noon. No people can come out hardly some vehicles were seen on the way. Hardly some instrument were been developed. We were four in number there. There were some people who do believe in love and opportunities. I was one of them. I feel love with this sunny but deep hot weather and this tree increased the power of beauty.
I didn't miss the chance to take those click with my Samsung J5. Though Iam not a pro photographer, I did try. I Don't have any nicon or I Don't have any canon. I am self declreared photographer. I think to Share the with my friends and followers. It give me more pleasure to show my creative work. It gives me more interest to be more powerful with my mind and those are my creative photographs.
I hope you guys enjoyed these. I will try to make more photographs in hive to express the beauty of nature and the natural recourse of Bangladesh.