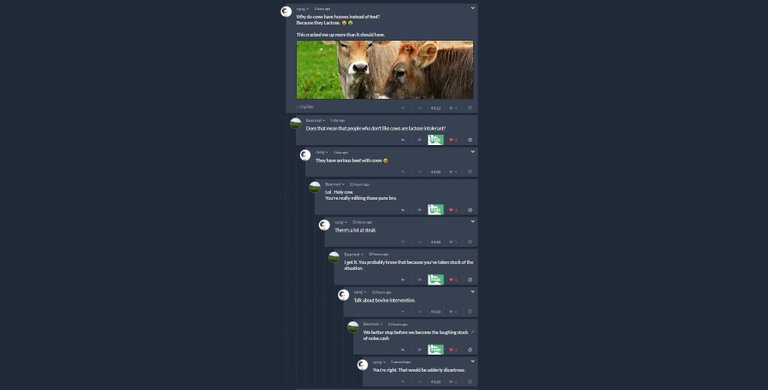 ---
Join me and @bearmol for more equivalently deep conversations on noise.cash 🙃
This is basically crypto twitter that earns you Bitcoin Cash (BCH) for your interactions. You get free tips every few hours that you can share with others by rewarding them.
Check out the ReggaeJAHM chamber, which is basically like a community here:
https://noise.cash/n/reggaejahm
And check out my profile if you like me:
https://noise.cash/u/rarej
Let's make some JAHMmin noise!!

[ Uniquely clever sign out message goes here ]