This question from @abundance.tribe has certainly gotten me to reflect about the change of my energetic experience during this global pandemic.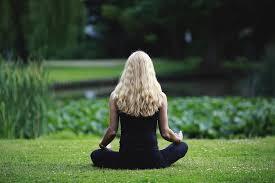 Image Source
I started my blogging on steem platform from 15 December 2017.
@education-hive is the main community that I am actively involved in before I arrived on the Hive platform.
After the lockdown, it has given me time to think about my existence on the platform.
I started to notice meaningful communities like @naturalmedicine, @ecotrain, @hodlcommunity, @project.hope, @hiveskate and @abundance.tribe.
I actually decided to delegate some of my HP to quite a number of Hive communities even when I may not directly benefit from these communities.

For each delegation that I made, it actually made me excited and energised.
By contributing to the different communities, I am being emotionally powered up as it felt good when I am able to contribute to wonderful initiatives that make the world a better place.
The joy that rises from within especially when I received appreciation for my little contribution without expecting anything in return.
In short, I get positively charged when I am able to contribute positively to the Hive communities during this global pandemic even when there are many negatives outside of the platform like people losing jobs and recession.