Hello friends of the Shadow Hunters community, how are you all? I hope all of you are always in good condition, healthy, abundant, and full of love. Amen.

Can't believe it's Saturday again and the Shadow contest/SMASh round #237 has started.
For friends who want to take part in this Shadow contest, you can read the rules on @melinda010100's blog:

Shadow Hunters/SMASh Contest-Round 237 https://ecency.com/hive-179017/@melinda010100/shadow-hunters-smash-contest-round-28a5571dabeca

This is my entry for Shadow contest/SMASh round #237:
---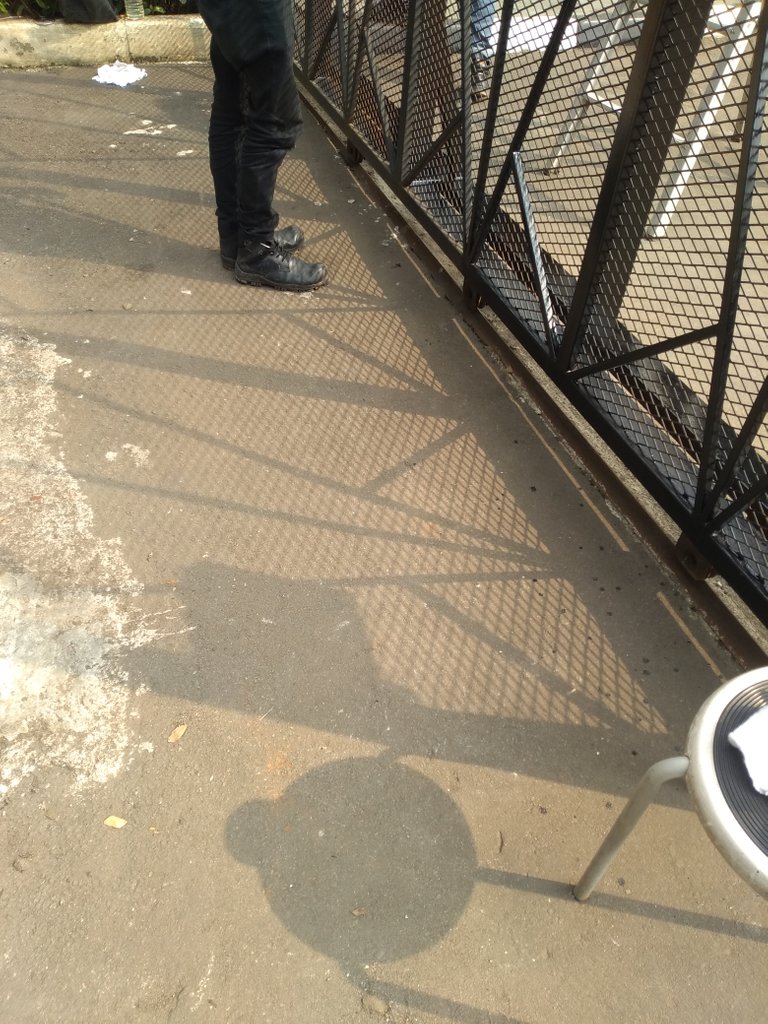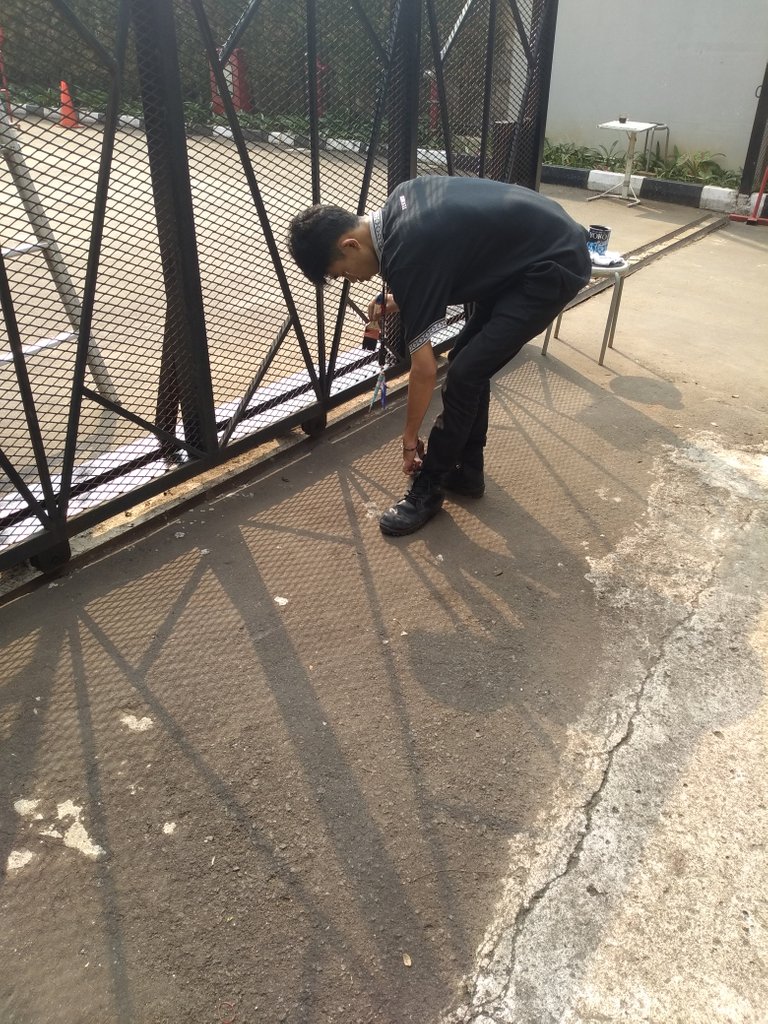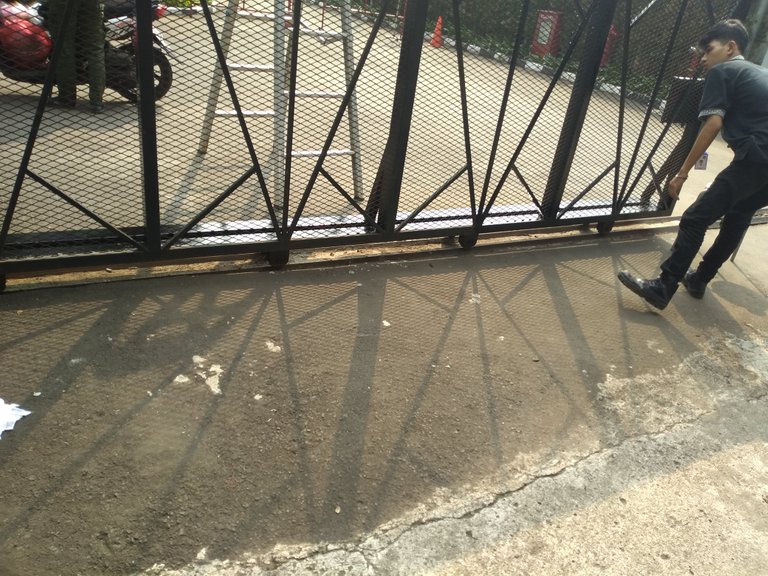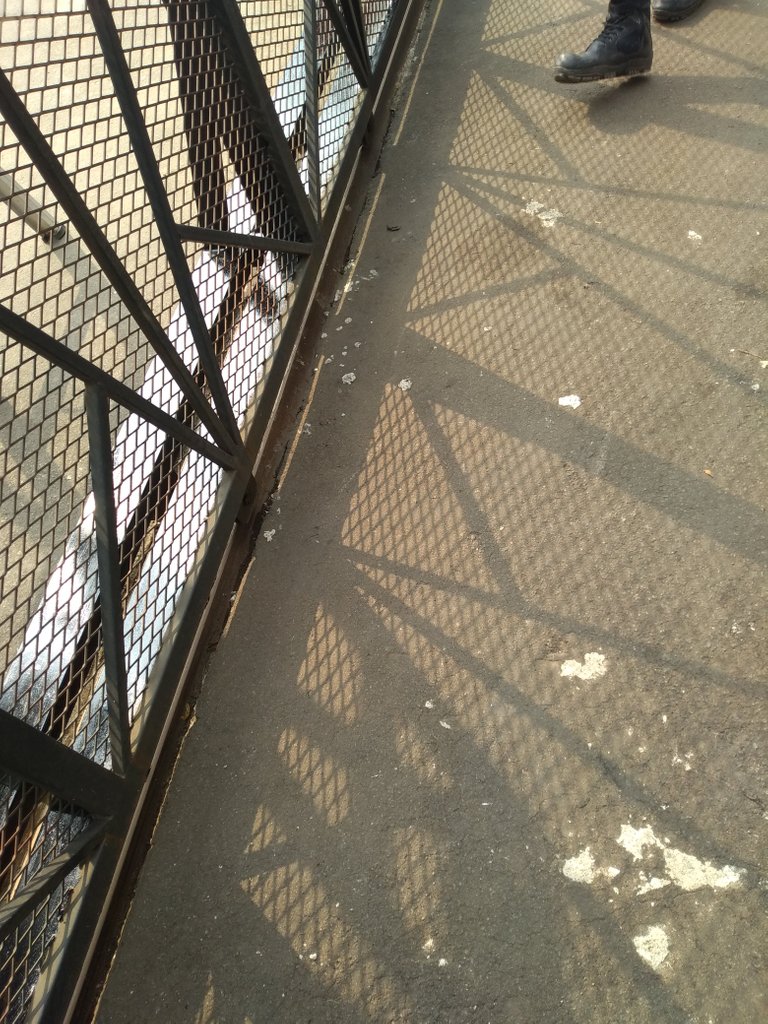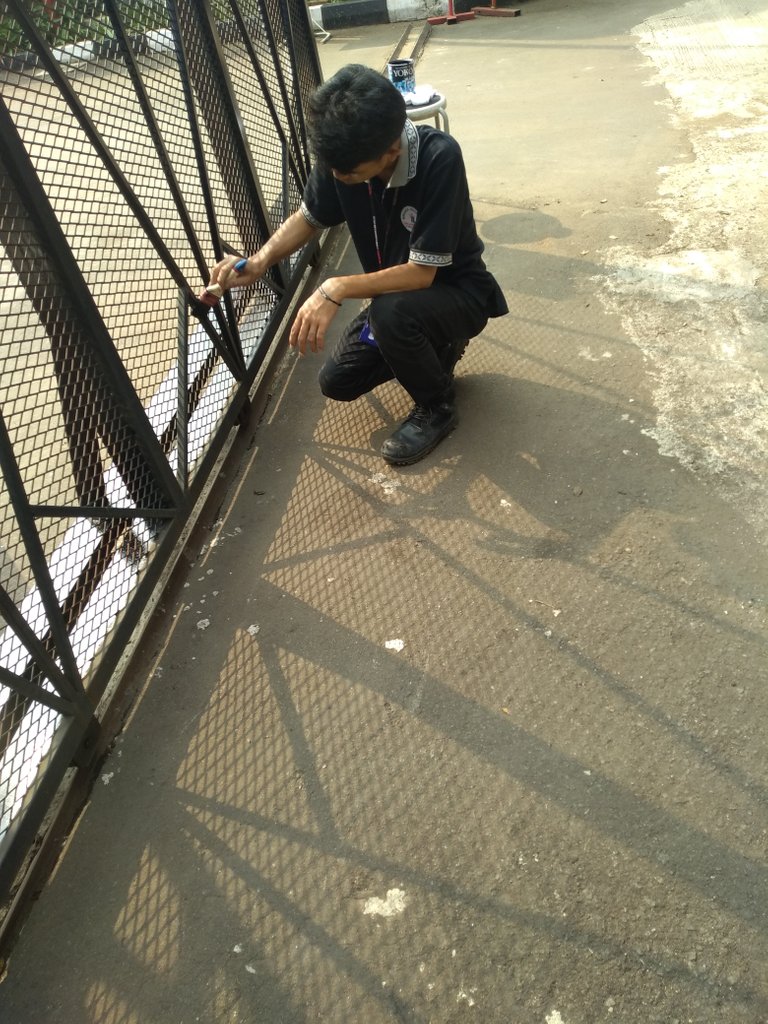 ---
Yesterday afternoon my co-workers and I were asked to repaint the iron gate entrance. Actually, when we started painting, the sun was scorching hot. But by late afternoon it started to get cloudy and rainy. Because only two paint brushes were given, I couldn't help paint. Only two of my co-workers painted the gate. I just watched accompany them painting. I accidentally saw Shadow from the iron door exposed to the sun. Suddenly remembered the Shadow contest round #237 which will be announced on Friday. I immediately took a picture of Shadow in front of me, with my friend who was painting.
That's all my entry for Shadow contest/SMASh Round #237. Thank you for the support from the Shadow Hunters community. Happy Weekend.
---
| Picture | Smartphone |
| --- | --- |
| Model | Infinix S3 |
| Original Picture | @parung76 |
| Location | Indonesia |
| Theme | Entry for the Shadow Contest/SMASh Round #237 |
---
Thank You
Best Regard,
@parung76