I just finished a 7.997km running that lasted about 0hh:40mm:27ss !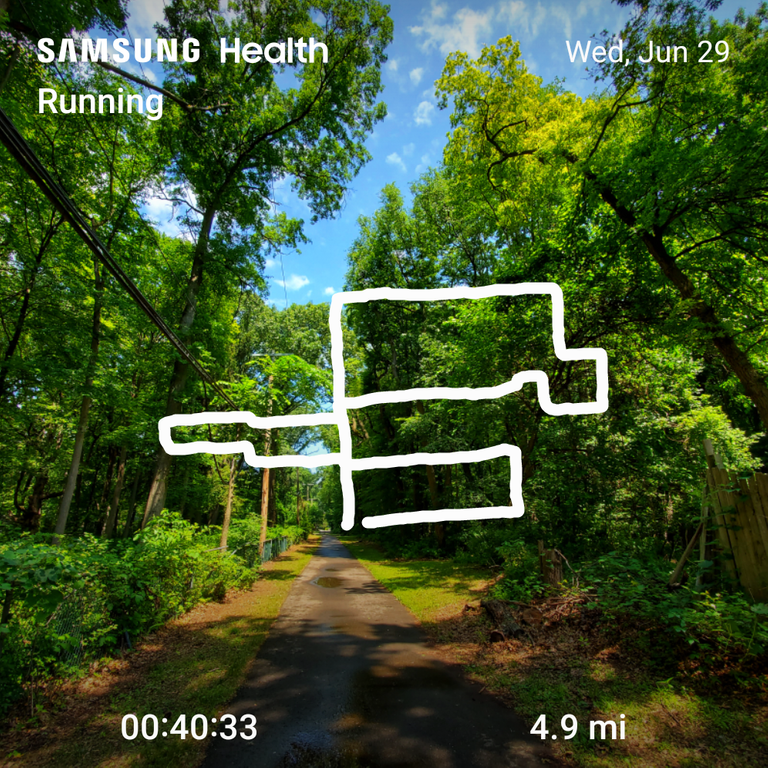 Wednesday was a tough one for my run! I felt tired, my back was really tight, legs were sore and for some reason my ankle was a bit painful (the foot doc did mention that could happen from time to time without any apparent reason). But I didn't want to break the streak of course, so under the sun and the temperature still around 82F or 28C, I started a run with once again no real target on distance or pace. As often, it quickly got better, most of these minor aches disappeared or almost, which is probably why the second mile was my fastest. But I also ran out of juice very quickly, and my pace suffered after that.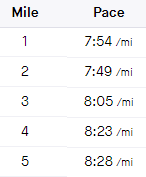 I chose the route using the same technique I use in winter with long parallel lines. It allows me to very easily adapt the distance to the way I feel, without ever being much more than 1 mile away from my starting point. But the last part was really a test of my will power, and I'm very glad I resisted the urge to stop and walk. Obviously I didn't add the extra loops that I had in mind at the end, but I didn't give up and ran all the way back! In the end, almost 5 miles on a difficult day is more than enough. There can't be progress every day in training.
Thursday is shaping to be a hot one, so it's a good thing cycling is on the schedule. We'll see how tough a ride we go for. Till then, keep Exhausting!
On-going totals for June:
| Sports | June Total (miles) | June Total (km) |
| --- | --- | --- |
| Running | 31.23 | 50.25 |
| Cycling | 75.73 | 121.85 |