I just finished a 18.293km bike ride that lasted about 0hh:48mm:09ss !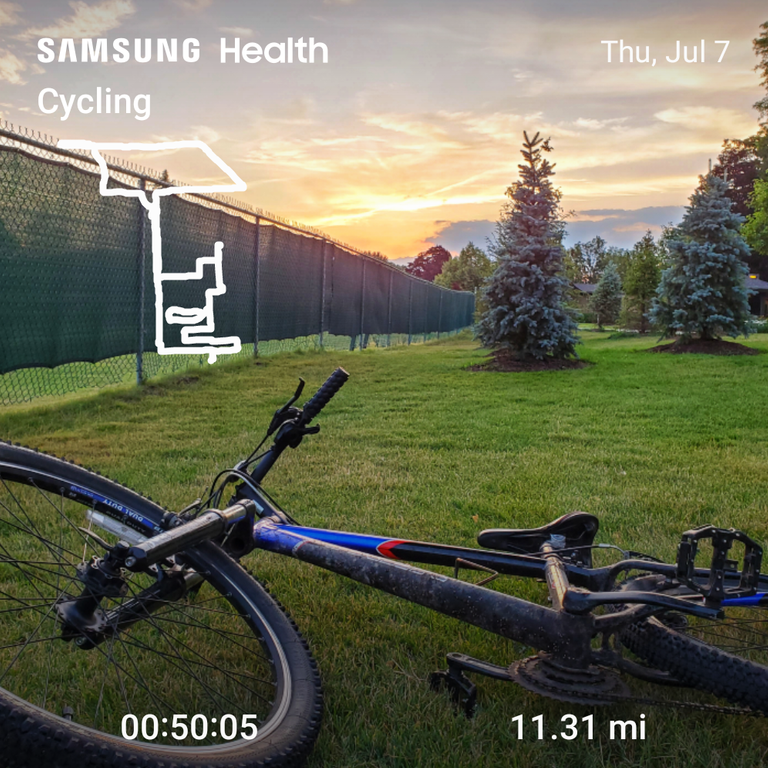 As expected, I am capturing more 'Local legend' status for Strava segments around the neighborhood. And like I said, this is really no difficult achievement, but it's funny anyways.
Thursday was quite active and busy, and I started my bike ride even later than usual, so I had to skip a few of the detours I like to start my route with. I could not miss the last hues from the sunset of course, and I had to stop for a minute. But then I just went back to my now classic route, through some of the small streets with no traffic, and little danger. It's better when it's in the process of getting real dark.
The overall speed was pretty much in line with all my latest rides, no surprise there. I still consider bike rides more as recovery from running days, so I don't expect huge changes in my performances. I do hope I will be able to start earlier sometimes, so I can try longer routes.
But Friday should be a run, if the weather allows it, because rain is in the forecast, so we'll see.
Till then, keep Exhausting!
July totals:
| Sports | June Total (miles) | June Total (km) |
| --- | --- | --- |
| Running | 8.42 | 13.54 |
| Cycling | 24.89 | 40.05 |