I just finished a 11.342km bike ride that lasted about 0hh:29mm:11ss !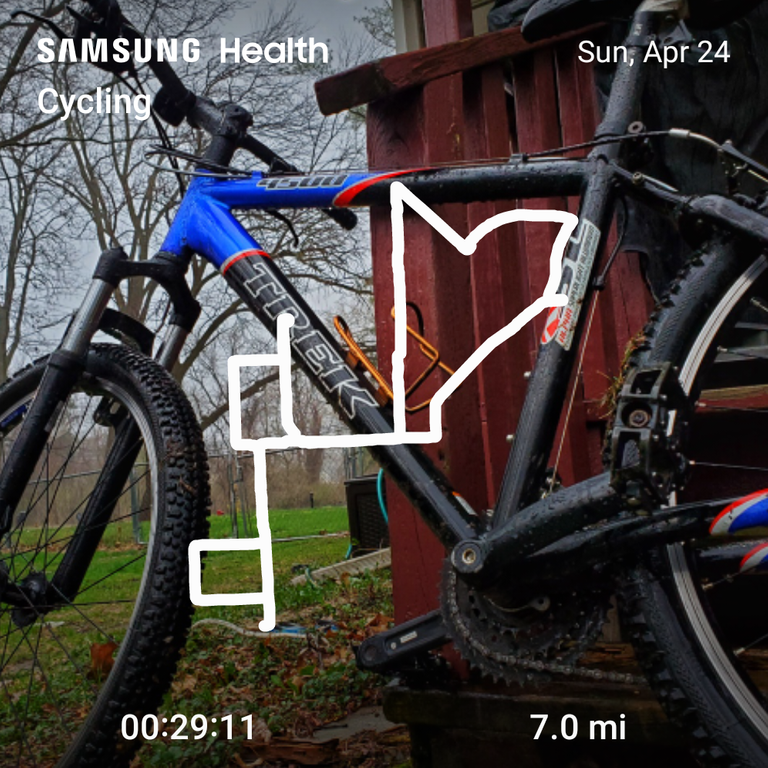 This week end was way too hot for me, luckily freezing temperatures should be back tonight. But I still needed to exercise a bit more than just the walks with the dogs. I decided on a bike ride, still because of my weak ankle. As usual, I started too late, and made the mistake once again to trust the weather forecast. It had trouble predicting when the storm would start, but the latest forecast said it would start hours later. So I thought I could beat it, and avoid the rain. Well, I didn't! I should have known, when I started, the clouds were really menacing. Anyways, after about 15 minutes, I felt the first rain drops, and the wind really picked up. So, I cut the ride much shorter than I had planned, but by the end, the storm was going strong.
At least, my average pace was the best I had in a while, even with the strong winds at the end. I'm glad I can still speed it up a bit when needed. During my trip back home in the next couple of weeks, I hope I can ride with a much lighter road bike. That will be a nice change compared to my old mountain bike. Wildlife was also out in numbers today, maybe because of the imminent storm. Mostly deer of course, with some of them dangerously close to a main road. I scared them off in the other direction luckily, and they went back into the forest.
Well, that's it, a short ride, but still good to keep some fitness. I am not sure when I will decide to run again with my ankle still a bit painful. But biking is a good alternative if I can ride more regularly.
Keep Exhausting!