I just finished a 8.815km running that lasted about 0hh:42mm:34ss !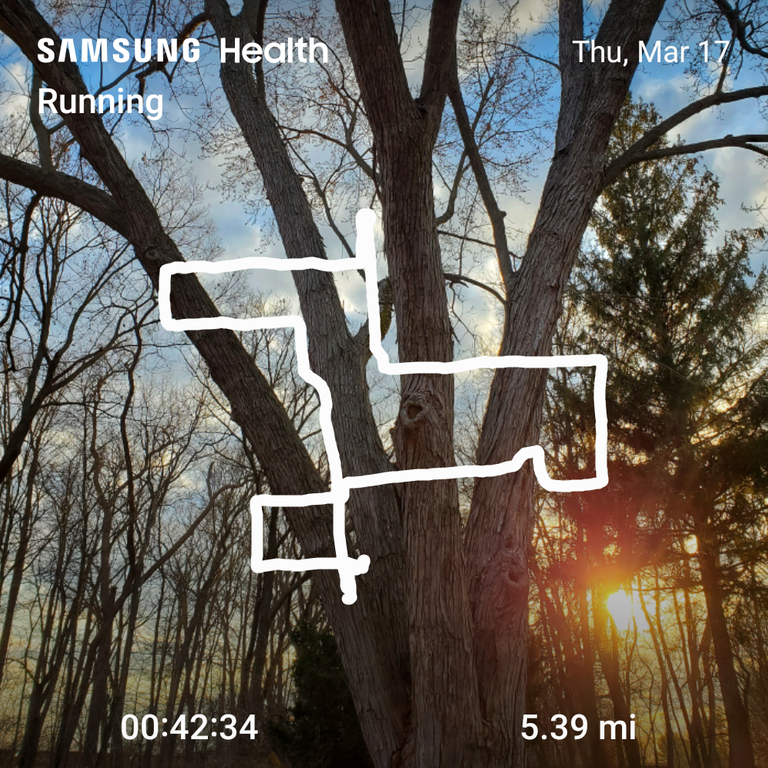 Two runs in daylight in a row, I'm surprised! Same scenario: run in the afternoon before a long cool down walk with the dogs. But this time, it was a real struggle! I felt really sluggish and out of breath almost immediately. My legs were also quite sore, not sure why. So, except for a short time during the second mile, I didn't even try to reach any kind of fast pace. Most of the run, I was actually focused on not giving in to laziness and trying my best to just keep running, albeit a bit slower than usual. By the end, my legs were actually better, but I was still out of breath and energy. Overall, it's a little more than 5 miles, with a 7:46 min/mile, almost 30 seconds per mile slower than last run. Less distance that what I had in mind when I started, but more than I thought I could do after a few minutes. So, not so bad in the end. Pretty much all metrics were bad though, especially the cadence.
The temperature was unseasonably warm, with 72F or about 22 degrees Celsius. Too hot for me! Especially after several months mostly with sub-freezing temps. Not the only reason, but I'm sure that was part of the reason I didn't feel so good. Anything above 15 degrees Celsius start to be too warm for my liking. So yes, Michigan summers feel miserable for me. We'll be back to colder temps the next few days but I already miss the winter and the snow.
65km in March, still easily on target for the century and even slightly more. But lots of rain in the next couple of days forecast, so let's see when I can add a few more miles to my total.
Keep on running!