Football without fans is pointless
I see lots of people hyped all over the place about football being back, but I am not feeling it, right now. I have watched one Bundesliga game on TV, and have seen a few summaries of games in the Premier League and La Liga lately, and it is like watching paint dry. Football is just not the same when there are no fans in the stands, it takes away a big part of the psychological factor that is normally part of the game. How the fans react to the play of their club, how the away team handles the pressure from the home fans, how some players pick up their level because of the fans being behind them. That is just not there right now, and that is just a part of football I like so much. It is a factor that is not measurable, and makes the game so unpredictable.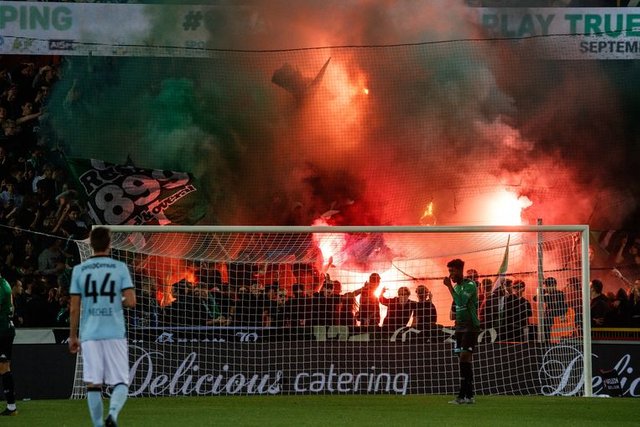 Cercle Brugge fans in the derby against Club Brugge
Sad, that it has to be this way, but I bet you, whenever fans are allowed again, in a normal way (not the social distant bullshit, whit only 25 % of the fans allowed!), I am off to watch a game of one of my favourite teams. Cercle Brugge, Ajax Amsterdam, Borussia Mönchengladbach, etc...
Now go away, fucking corona crap!
Sincerely,
Pele23