Familysearch Embark on the special project of tracing of lineage of families in Africa.
Some days ago Some contractor from NGO visit my lodge for help about the incoming project from Familysearch. I was so wondering what is all about. The following day we all went for an workshop, from there alot of things was explained how the Familysearch start the program of oral genealogy in Africa in 2016.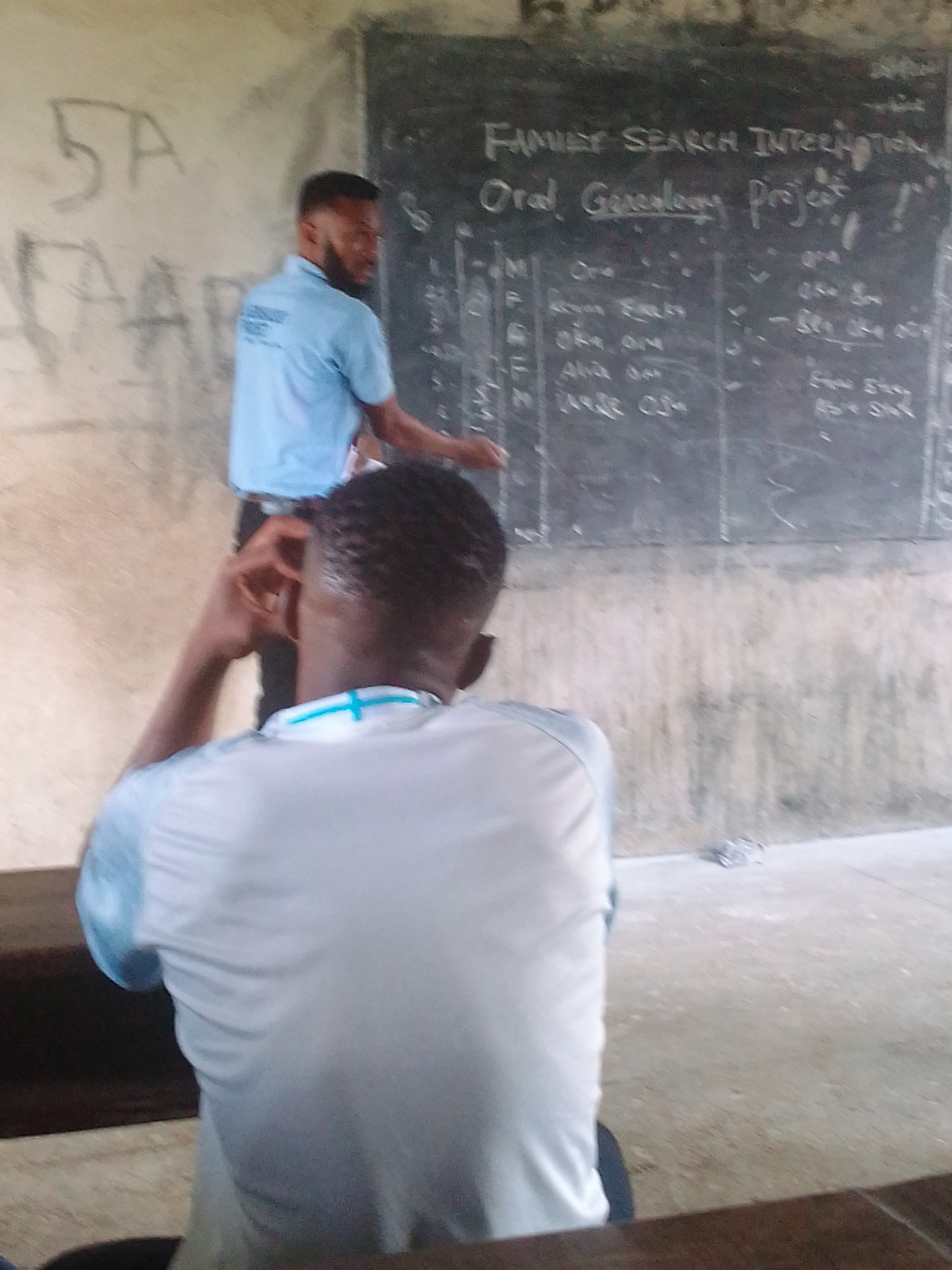 Oral genealogies are part of gathering information of family In many countries, cause written documents are lacking and have only an oral tradition.
FamilySearch has made little effort to understand how to record an oral family history. this was introduced to keep Africa's oral history not to be lost forever.
African history is almost oral, most African tribes do not have a written history, they only have one narrator who is responsible for remembering the traditions, the names of the tribe including the names ancestors of the dead generation.
On Monday the project commence by going into the village with each team and identify the older people 35 years above.
Our interview with Efik and others living in South East Nigeria, People of Cross River State. I particularly work under the contractor in Etung Local Government Area, Etomi Hub
Process of gathering information on fields
The origin information is taken from the oral interview and recorded during the oral interview pedigree for the control of informants. the notifier must indicate whether the persons concerned are dead or alive.
This is done on second part of the recording and record on the written documents.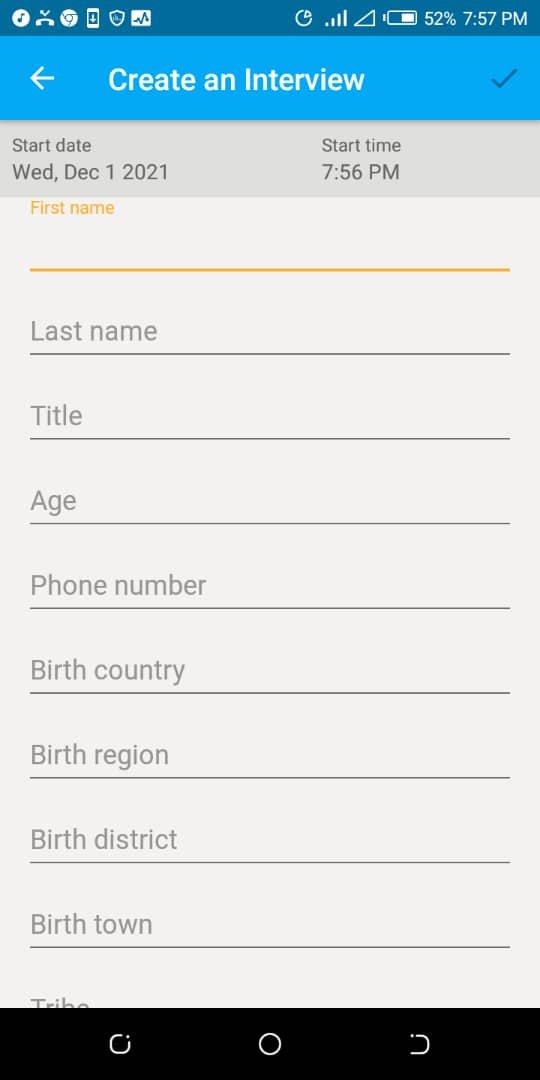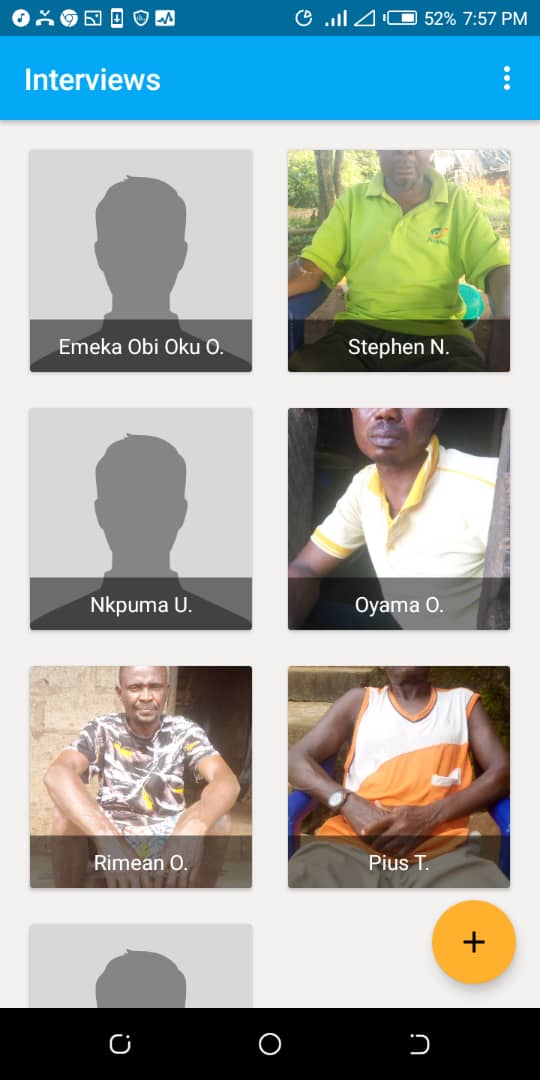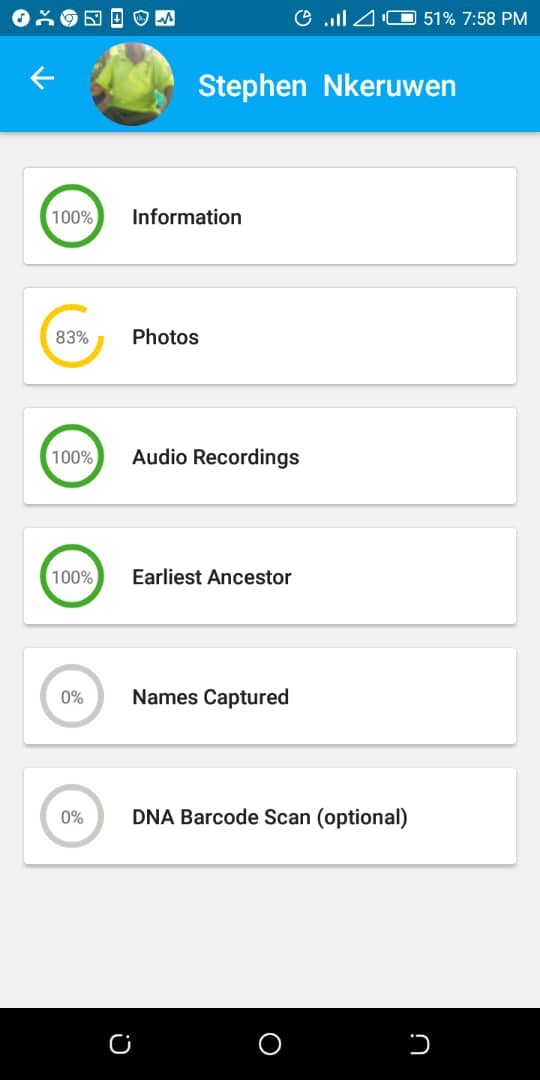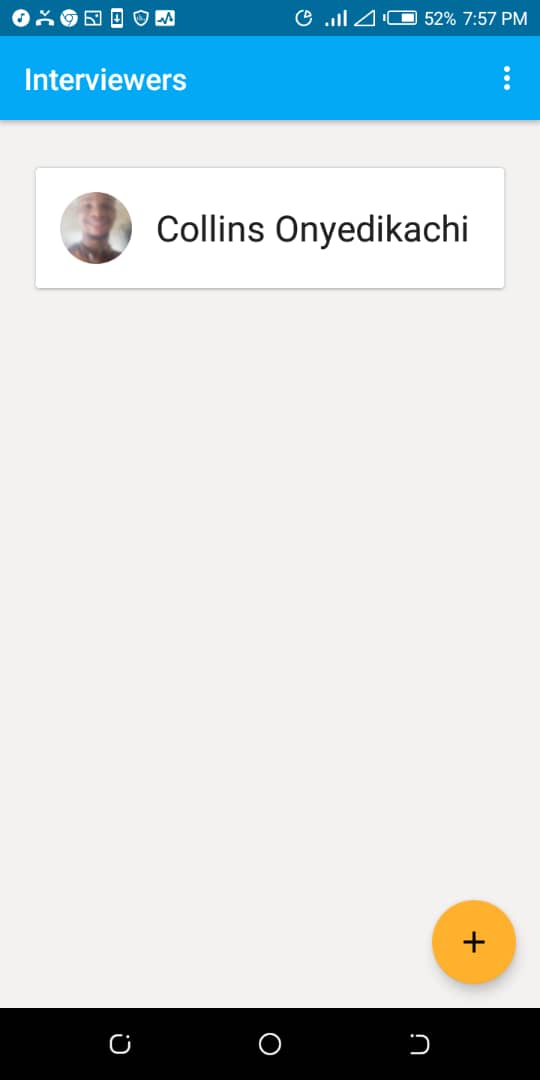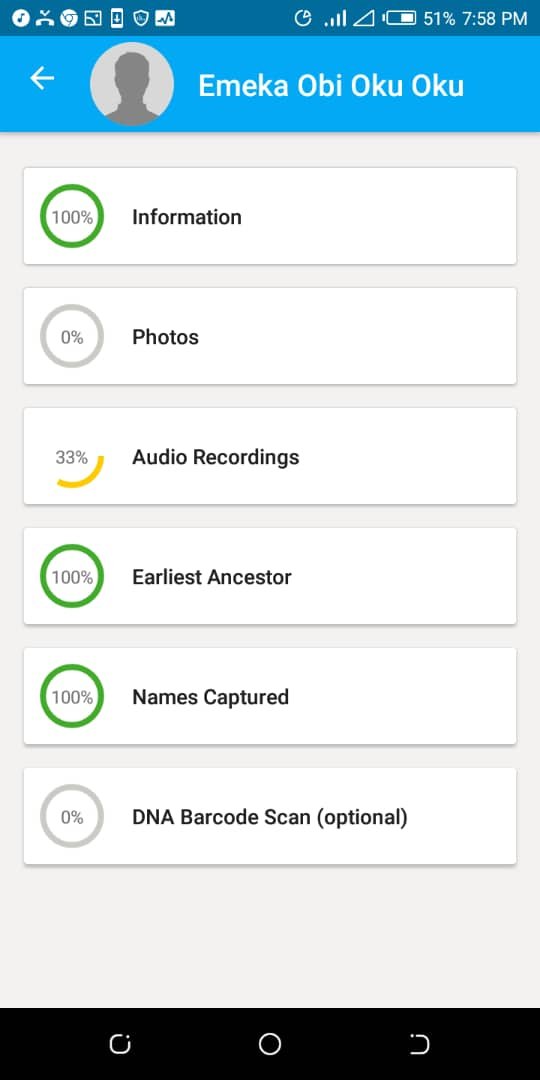 Information about the informant and his relationship with the family is recorded
in the oral certificate of origin, this is done in such a way that the pedigree is linked in time and Position. To do this, it is in our interest to collect oral genealogical information
the information entered matches what the informant said, so he is also an informant requested confirmation of the correctness of the written pedigree by signing the declaration at bottom of the form.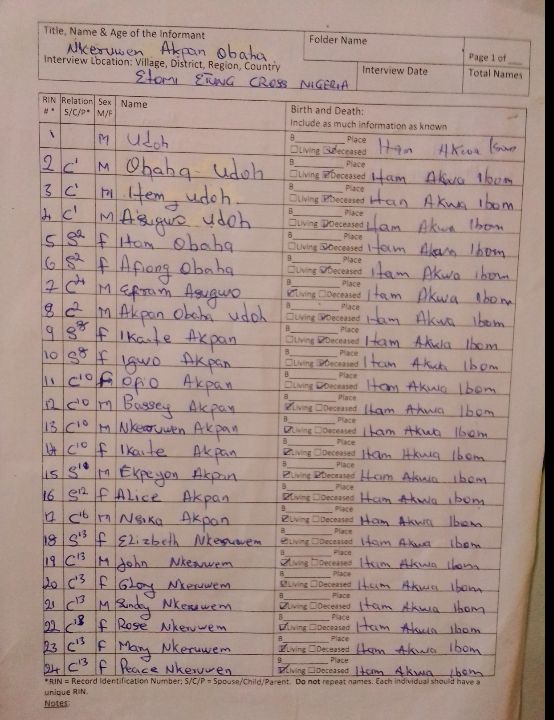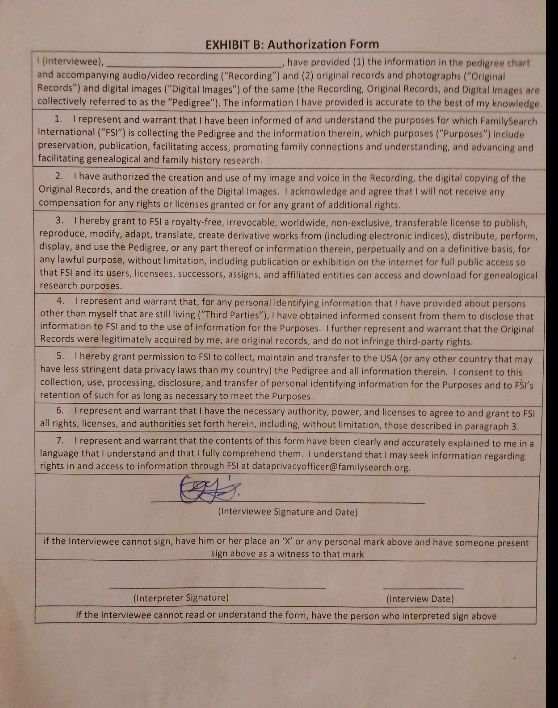 Conclusion
Familysearch make use of technology to compiled the information been written down on paper. After registration, the sequence data is inserted into a working format and sent in a computer format developed by FamilySearch called GEDCOM. This file will then upload on to familysearch.org

It will be a wonderful thing if there is support or donation from the world to encourage the project of Familysearch. Tracing of lineage Is not an easy task


I am adedayoolumide a Vblogger, programmer. I write out my heart with pen. I always admire the presence of Learn man to make a contribution to our ecosystem. Follow me for more or my blog post @adedayoolumide