Recently, I have been having a conversation with one of my students about Japanese monsters. It's very interesting because they each have a story and not all of them actually do harm to humans. One of my favorites is the so-called "kappa".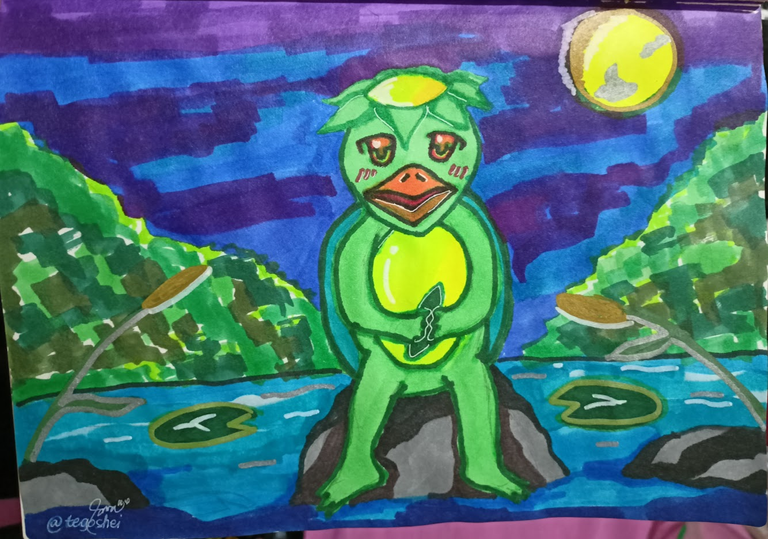 This is my cute little version of the said Japanese monster.


Before I even had a conversation with my student about Kappa, I have already seen such creature in some anime like in Ge ge ge no Kitaro or even in Inuzuma Eleven.

As you can see, it somehow resembles a turtle and is actually considered an amphibious monster. I and my student don't know the reason exactly, but cucumbers are considered kappa's favorite food. Because of this, in some places in Japan, people offer cucumbers to kappa in some festivals.

They are known to be troublemakers or pranksters but they're gentler compared to other monsters. However, if it's angry, it could drag a human into the water, wrestle with them until they drown.

However, kappas aren't all bad. If humans befriend them and are kind to them, they'd also give something in return. For instance, they could help farmers by irrigating their land. They are also known for being knowledgeable when it comes to medicine. And despite being known for drowning humans, they're also known for saving good humans from drowning.

I just find it so interesting that even monsters like kappa can be good monsters depending on how humans act towards them and their environment. I guess it's pretty much the same with how humans treat others based on how other people treated them.

Anyway, so much for kappa's story, let me share some progress shots for this quick marker's art. I hope you like it!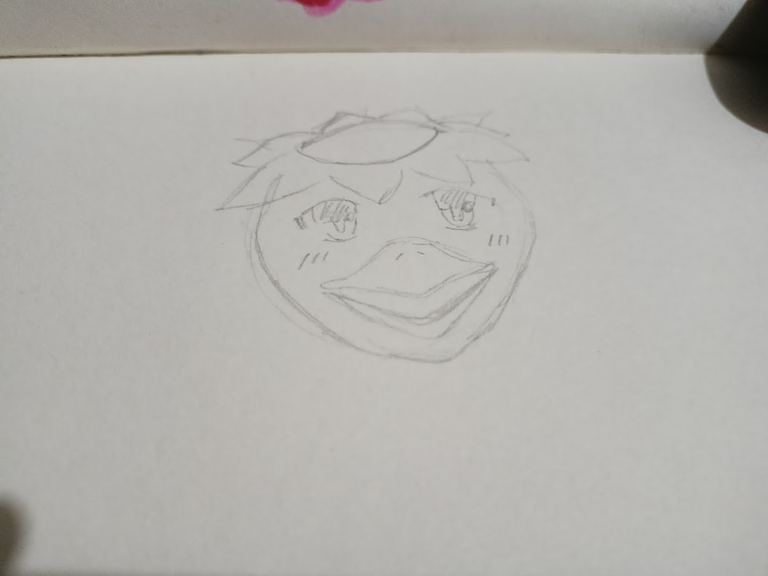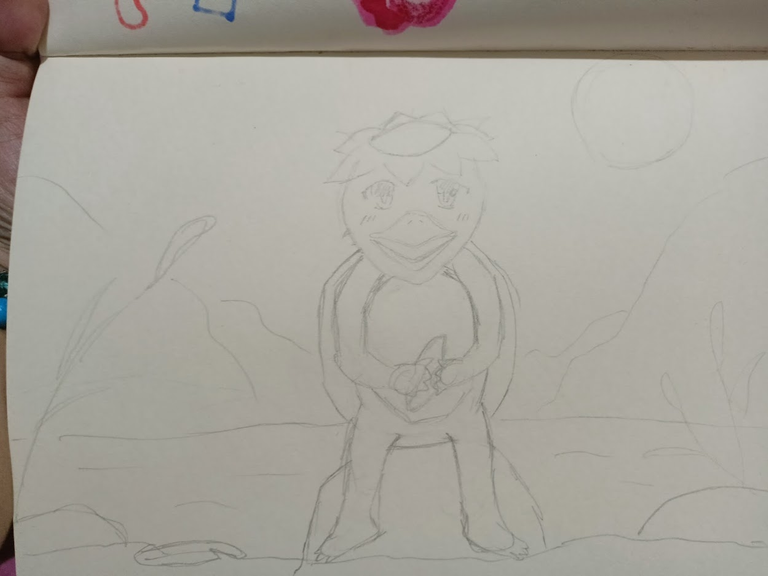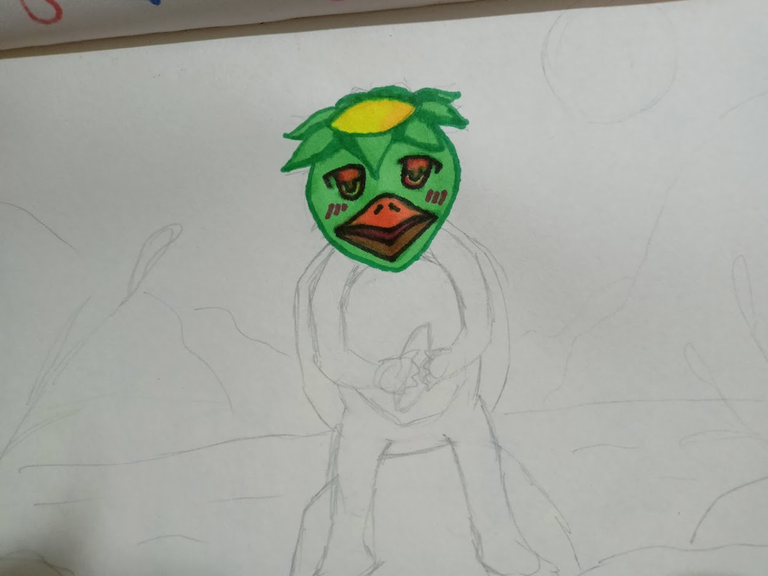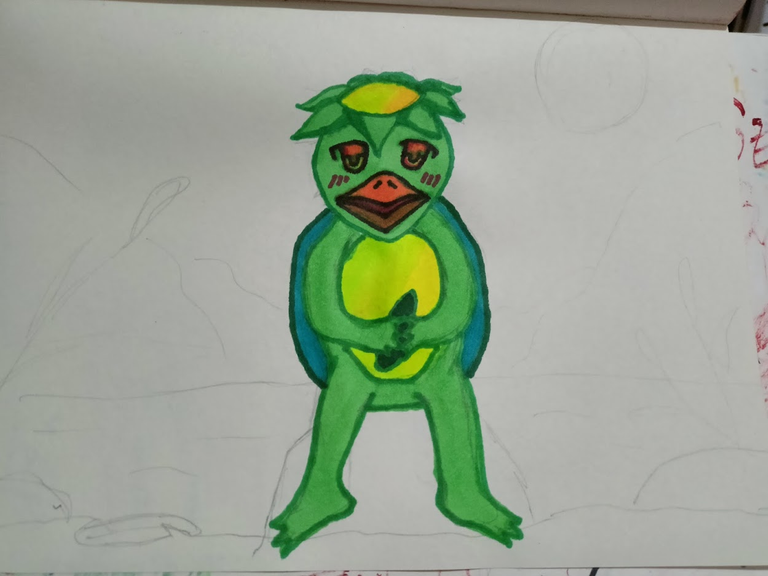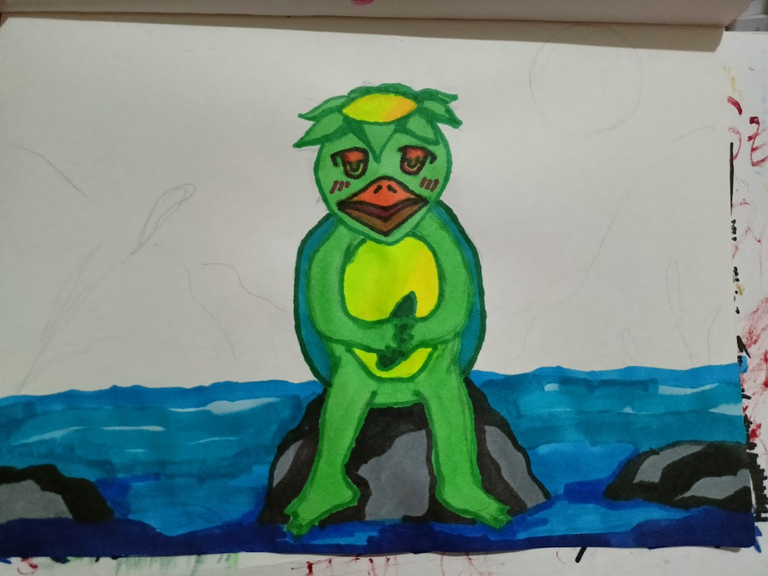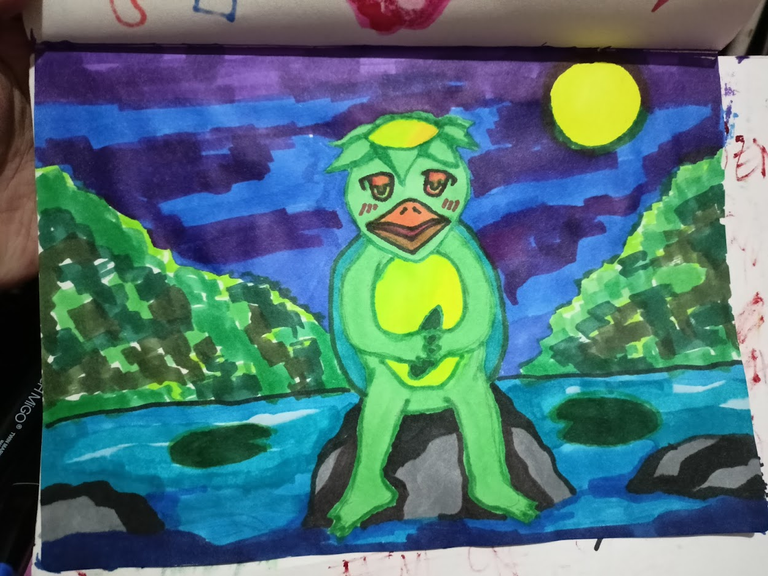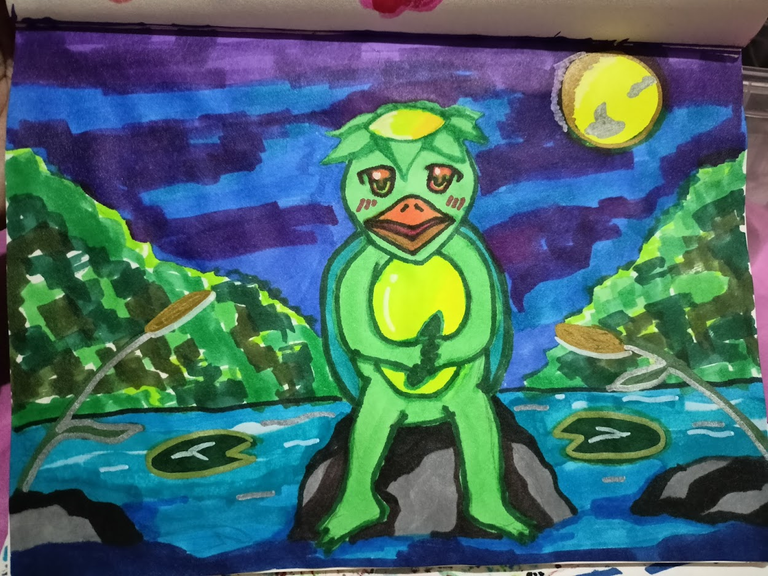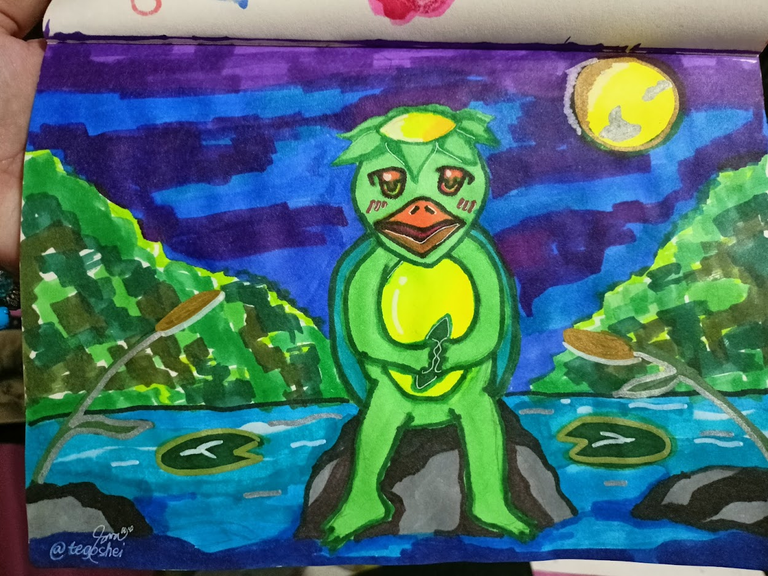 I'll learn more about Japanese monsters or yokai(s) and try to make cuter version of them. In Japanese culture, this is how kappas are depicted. There are various versions and stories.

According to my student and also my research online, the kappa in Tono City is quite unique. It's because instead of the usual green color, it's known to be red in color there. I tried reading some articles as to why their color is red, but I couldn't find a lot. In one of the articles, it was speculated that the red kappas in Tono were actually aborted babies. There aren't a lot of info about it, though.

Anyway, I'll end my post here. I hope you enjoy my artwork and also some information about kappa. <3
Until next time!!! (^_^)/



︵‿︵‿୨♡୧‿︵‿︵