Recently, the first part of Stranger Things Season 4 has been released on Netflix and it made me really excited. I've been waiting for it for years... and it didn't disappoint. I guess a lot of Filipinos and people all over the world are so into it because even my younger cousins as well as some of my aunts were looking forward to this season. People of all ages have been hooked by this exciting and thrilling series.

One of my favorite characters is Dustin Henderson because he's so adorable and funny. In addition, he's also really smart. He's the type of character who people would love. He's a breath of fresh air.

Last night, I got some extra time after work so I decided to make a fanart of Dustin. Well, I chose the younger version because I just love his toothless smile back in the first season. Such a cute baby! <3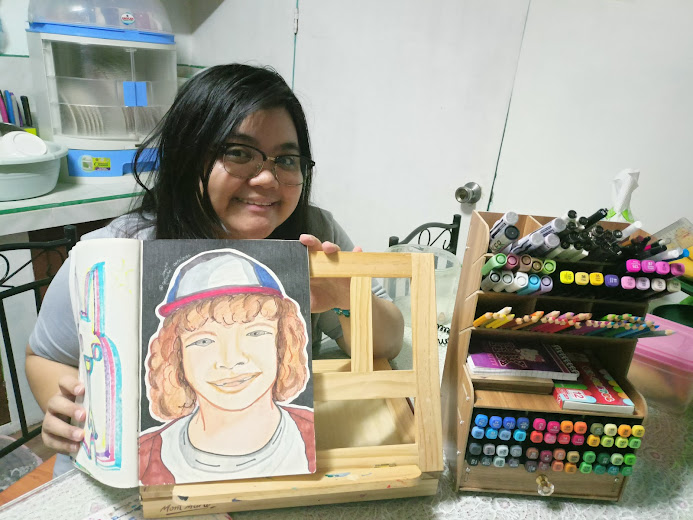 I carried one of my organizers to the dining table as well as my desktop easel to work there. Anyway, pardon my hair... I don't comb my hair often especially after taking a shower. hahaha Also, don't mind the background. xD

Now, let me show you some of my progress shots... starting from the light pencil sketch. :)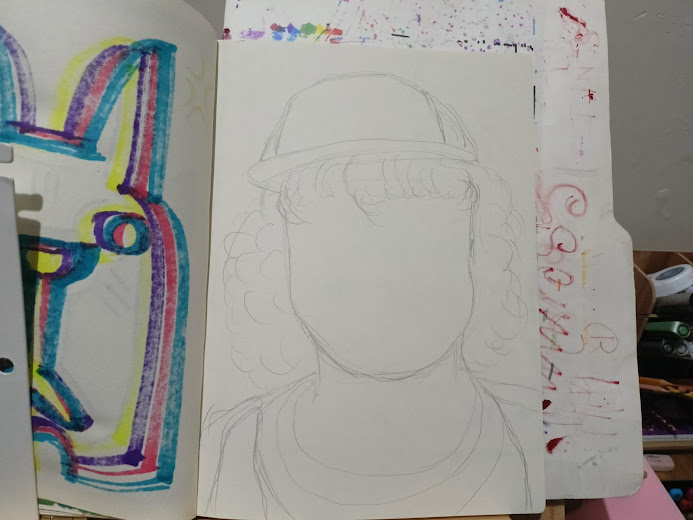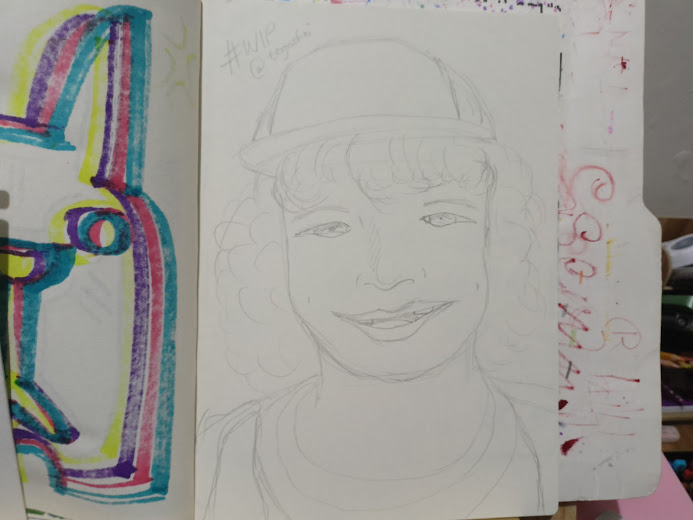 I initially did the sketch in my room, but I though it would take me quite some time, so it'd be more comfortable to draw in the dining area. So, I packed up and went there.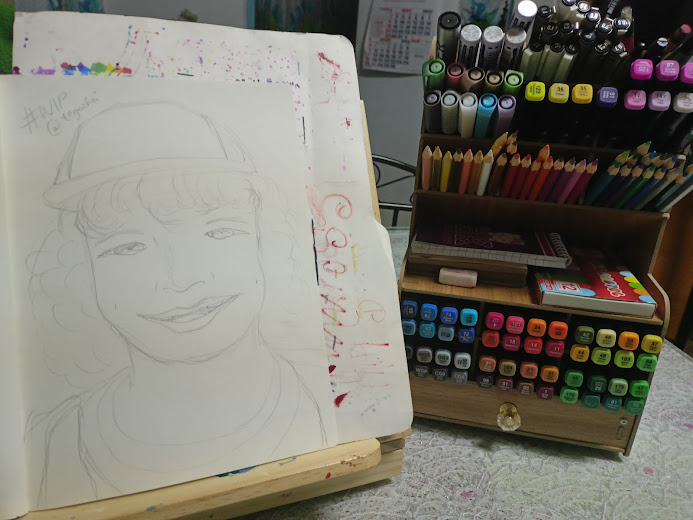 Alright! Now, I'm all set... let's continue with the drawing. ;)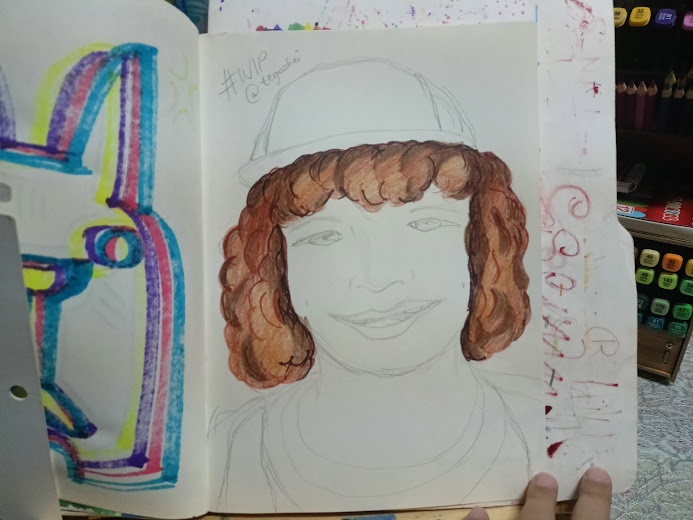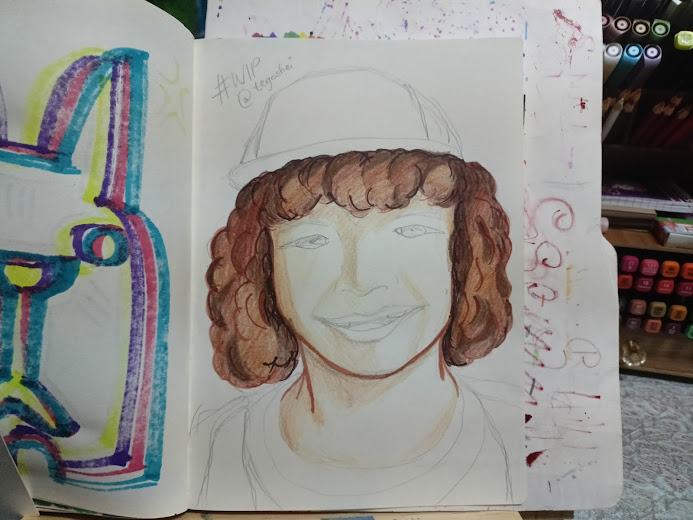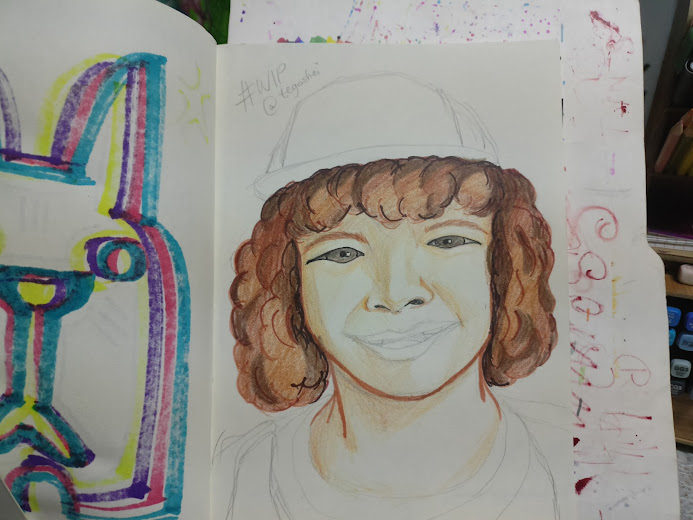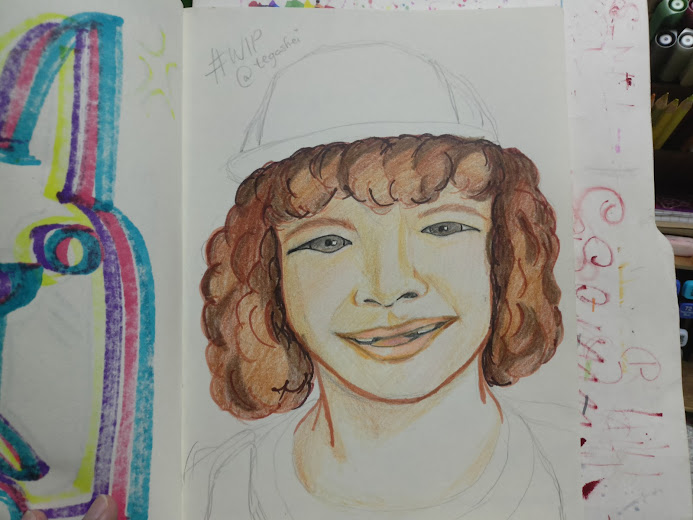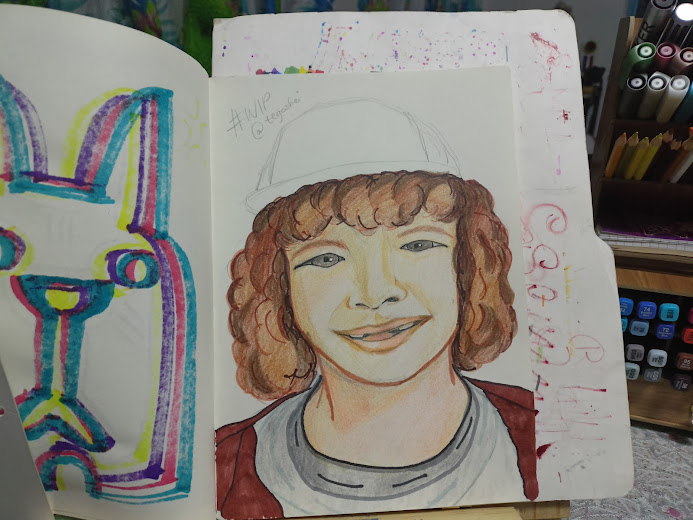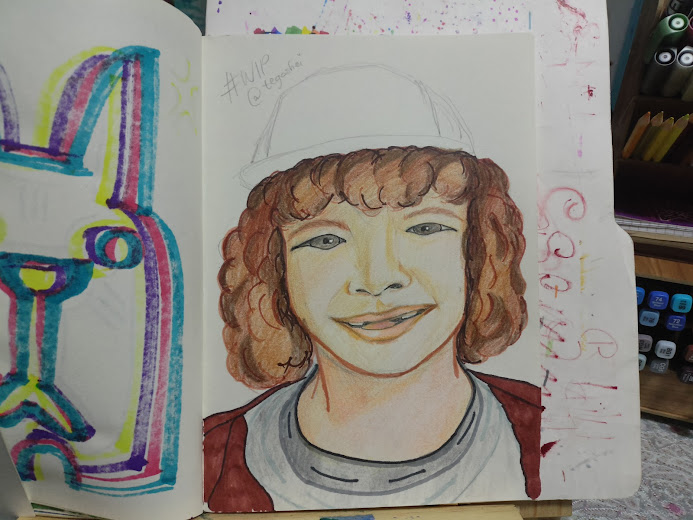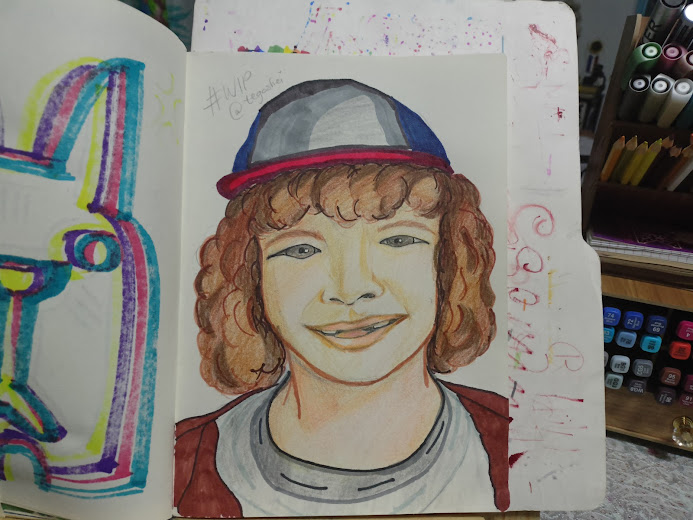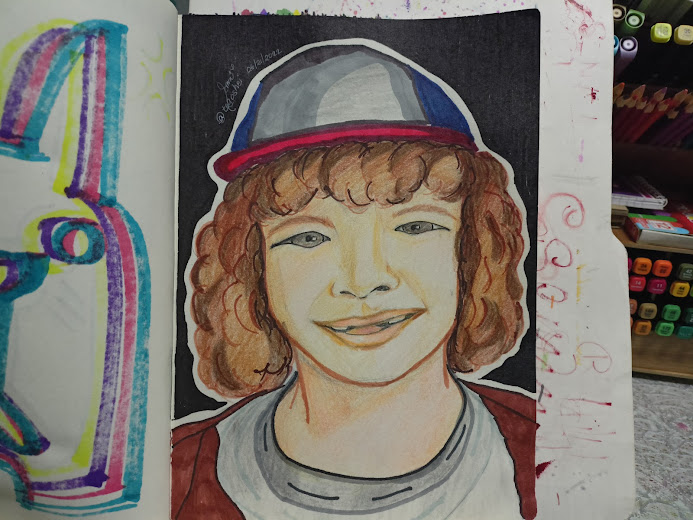 And we're done! I'm so happy with how it looked. I haven't really drawn for quite a while, so I'm quite satisfied with how it turned out. I'll be drawing more in the days to come. Let me show you some more photos.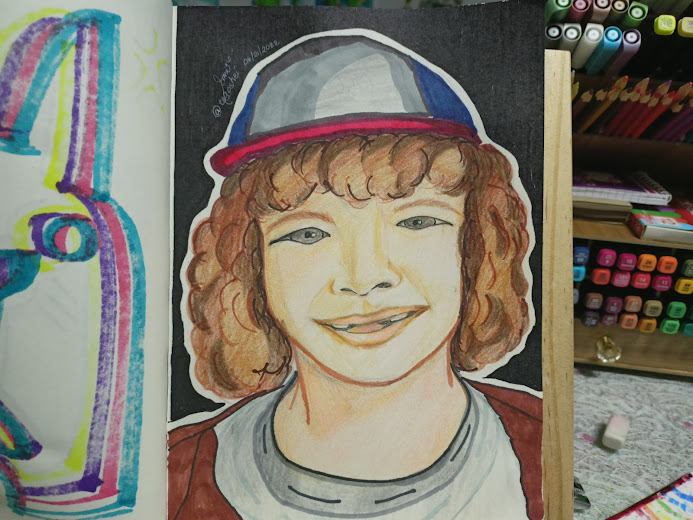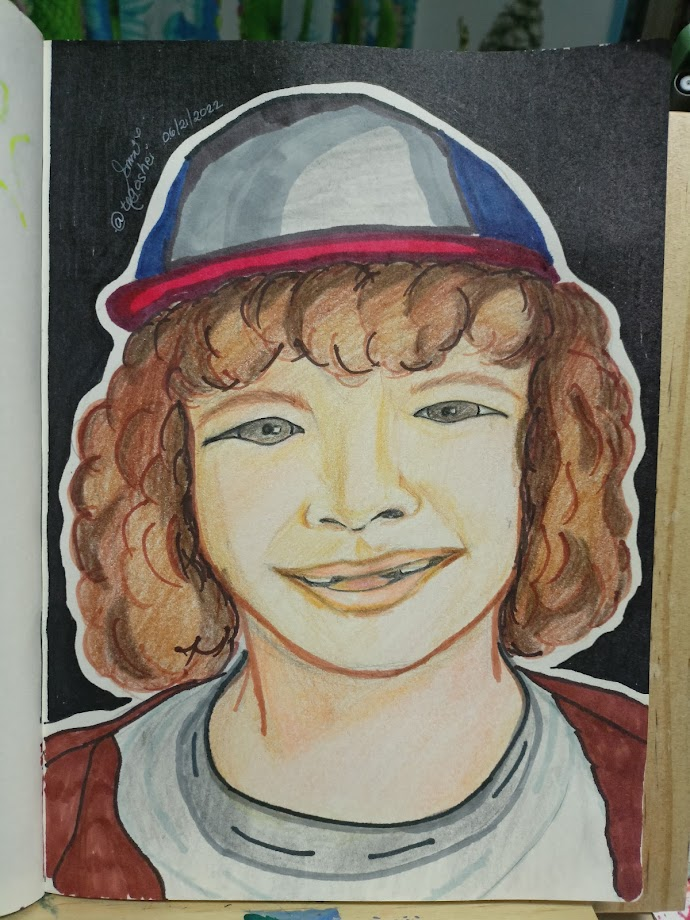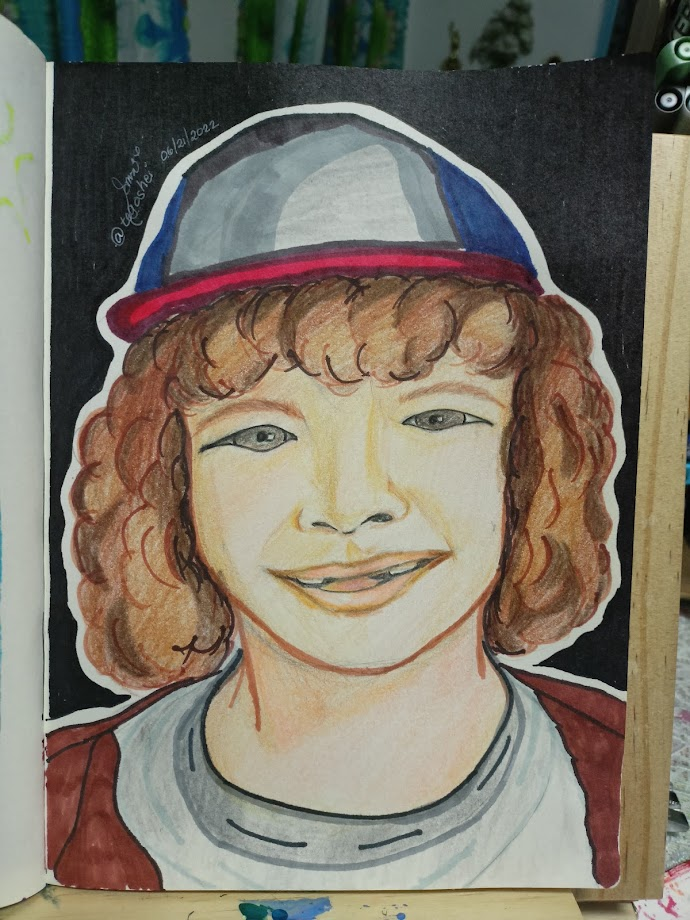 I can't wait for the continuation of the fourth season next month. I wonder what will happen to the gang.

Are you also into Stranger Things? Is it popular where you live? Let's talk about it! ^^