Let me start this article by saying that "The Man Cave" is a writing Community mostly for men. To discuss and share all things manly, so this is my first post to this friendly community...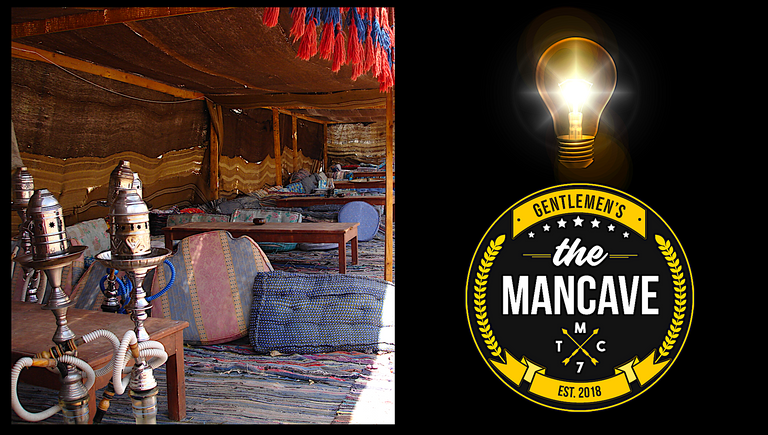 Image Photo owned by me & Edited in my personal "ShutterStock Editor" Account.
[ All other photos below are Copyright ©2020 @andy4475 ]


I have been searching my photo folders for something that resembles a cave in some way. Then I stumbled upon this old set of holiday photos from 2006 if I remember correctly.
I guess this meeting place was more of a tent than a cave, so you have to use your imagination LOL but it's similar. This picture was taken early afternoon, so no people there. At night though it was buzzing with local "Bedouin Tribe" Nomads who worked in the Hotel. From the very first night I was invited to sit with them, drink coffee and smoke shisha from the huge Hookah pipes. Shisha is a sweet smell that is available in several flavours, my personal favourite was Strawberry.
The Egyptian guys were friendly, showing pictures on their very dated mobile phones and asking about England. None of them had ever visited the United Kingdom. These were poor people willing to share whatever they had with a few tourists who they really liked.
I felt very at ease with these guys, as we chatted, one offered to sell his head band and fabric head cover. Which I accepted for just a few Euros, he fitted it on my head & I wore it proudly for most of the remaining holiday. Another guy offered to sell me his shirt, can you believe that? These Arabs would sell you anything probably, including a Camel LOL ~ I declined his offer, smiling! 😀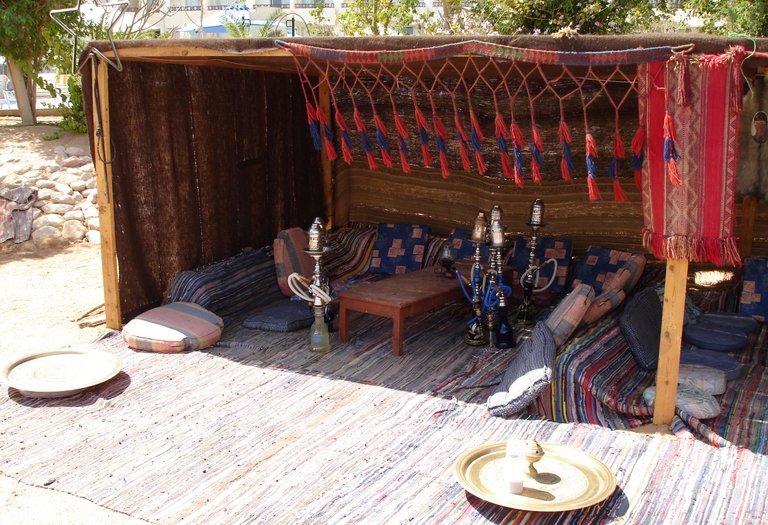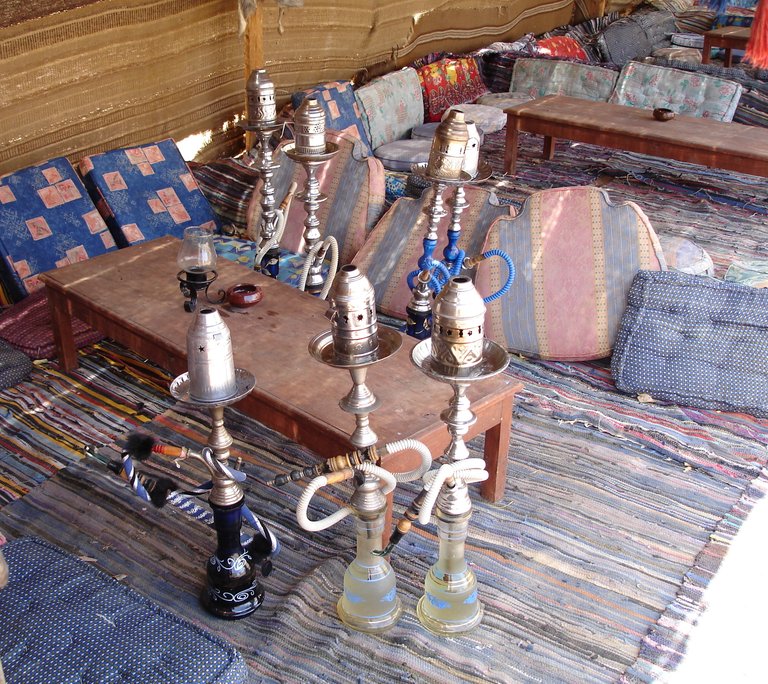 In the photo below, you can just see the Hotel Complex in the distance on the right. The rest of the view is mostly desert and mountains, somewhere they walked to their main base camp (not sure exactly where) to sleep.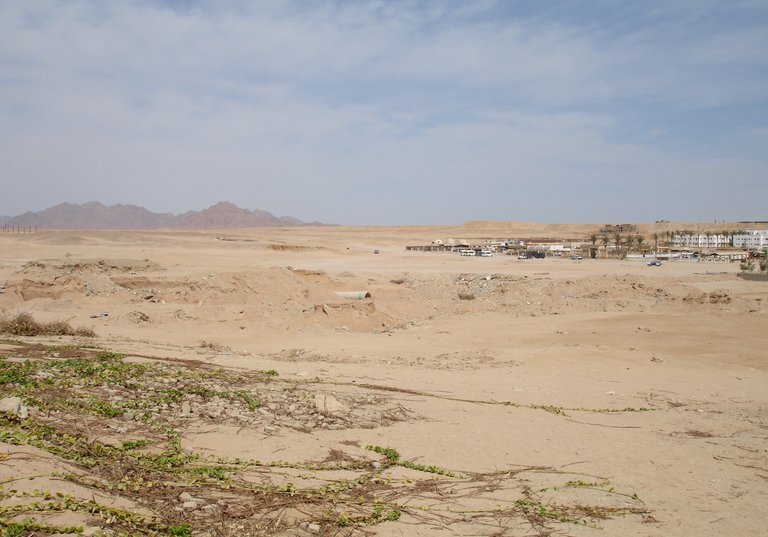 Lastly, a photo of me on a Camel being led by one of the nomads ~ Kinda cool experience, but you are much higher up than a horse, but very comfortable.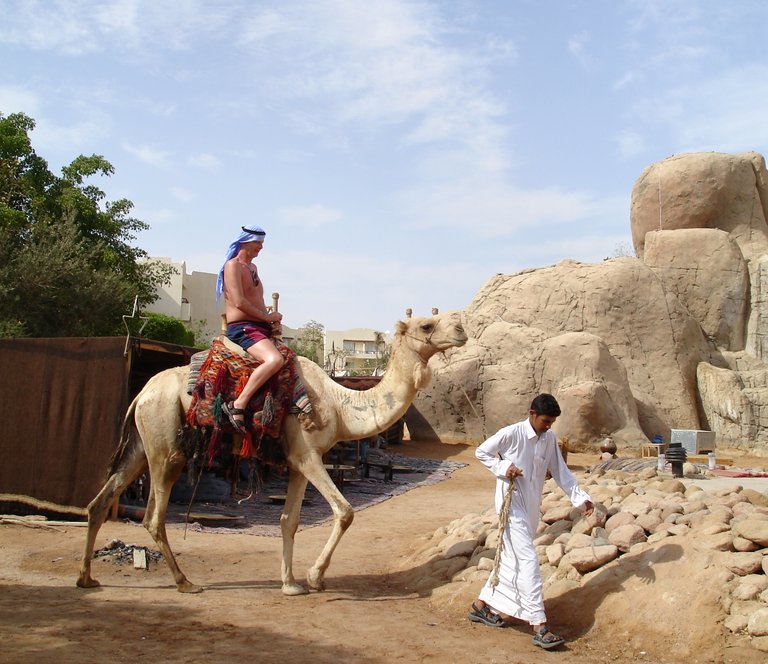 This ends my first visit to "The Man Cave", I hope you all enjoyed the experience 😀
My thanks to @brofund and the Man Cave Community!
Come join "The Man Cave" Discord Channel here: https://discord.gg/TmU2QZe


Any quality comments below I will try to reward with Bro & Trendo Tokens