https://steemitwallet.com/market was giving me a 502 Bad Gateway error and a little while ago it started working back again. I sold the bit of SBD I had as usual to buy more DEC. I sold my STEEM at slightly above 0.1 SBD and wondered wehter I should write about STEEM price being lower than HIVE in a long time. Soon I had o come back and screenshot this:

I Saw Trades Below 0.1 HBD
I couldn't properly save my screenshot and I missed the opportunity to capture what was at the bottom of the "Trade History". The reason I came back for these screenshots was what I saw on @coingecko

The discount I got was only 39% off. But some got even better deals. For those who doubt the math, here is a screenshot from my calculator: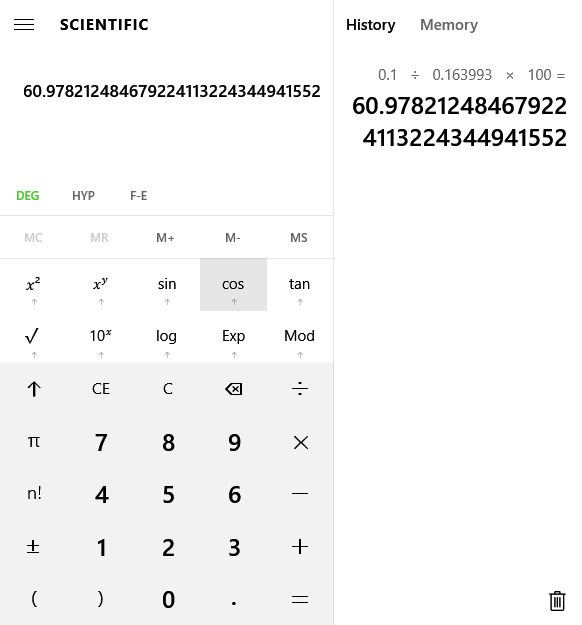 Early Bird Catches The Worm
I will continue to post about these incredible trading opportunities. All you have to do is a stick around. You can upvote if you find the tips useful and I urge you not to be too greedy and share the news around.
Happy Investing!
Posted Using LeoFinance Beta