There is a solid BCH community on noise.cash.
I have often written about the platform as a good place to earn a few extra tokens and find out some interesting short pieces.
There are different channels for different topics but my main ones are #splinterlands, #leofinance, #freenft's and #club1BCH.
Splinterlands is a good way to promote the game. Lots of users show their daily rewards and share tips on the game.
Leofinance is just the usual people from here sharing a few links and earning a few extra votes.
Free nft's are mostly worthless and the majority of them on wax but it's a handy way to start collecting without having to pay. There are lots of them on offer and who knows what might be worth something down the line.
I like the #1BCH channel as a group of users competing to reach the same goal on the platform.
It's a target and also a status symbol.
Earning a full BCH is not easy but it does add up over time.
I log into the site daily for some engagement but i haven't checked my savings balance in a few weeks and was delighted to see that I had reached the halfway point in my challenge.

0.54BCH, currently worth over $200
The channel has 1500 members and if you haven't tried the platform yet i would recommend it for some fast and easy earning.


Every token should be earning more tokens.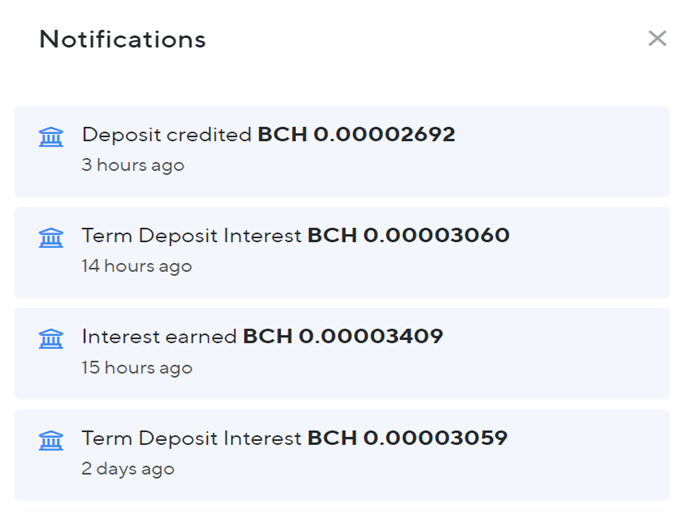 While most of this has been earned from the engagement aspect of noise.cash. Some of it is coming from Nexo. A crypto savings platform.
My account is set up to transfer my BCH balance to Nexo, every time that it reaches $5 in tips. When i have the time to engage, this tends to be every 2-3 days.
It then lodges to my BCH savings account and starts to earn interest daily. 8% Interest.


Asset Bitcoin Cash
Earning BCH 0.54589423
Balance $201.13
Interest BCH 0.00722476
Earned $2.66
The amounts are small for about 8 months of activity but as I always say. I'm playing the long term game.
Over time this will keep growing and my BCH balance will keep earning higher and higher amounts of interest.
I am hoping to hit 1BCH in a lot less than 8 months as growth is exponential and my first few weeks were slow to build as i had zero followers and less engagement than i do now. Also without having any balance on Nexo my interest was also non-existent.
These are small factors but hugely important for future growth. It's the reason why effort and consistency create success.
All of those little bits add up to larger amounts over time.
Posted Using LeoFinance Beta