What can I say?. Prices are tempting.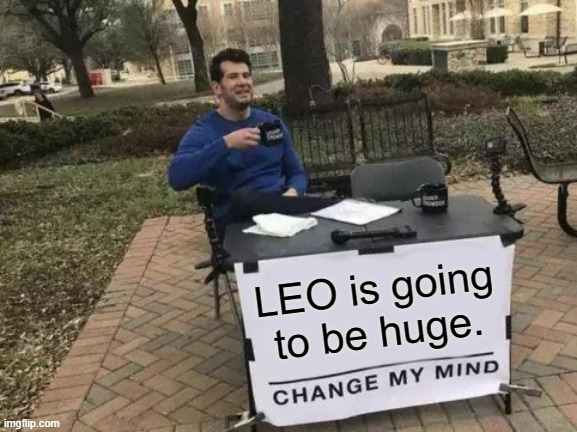 Now I don't know much about crypto....
That's it. That's the entire post.
I don't know much about crypto or writing posts....
The end.
But I have followed a lot of people who know exactly what they are talking about.
It's true because they told me on the twitter.
Some of them were even good enough to send me special opportunities through discord so it's been a lucky month.
So what these experts have told me is to follow their tips and I will make millions.
Sounds easy.
Too easy some might say.
Now my dad is like myself. He also knows nothing about crypto but he has always told me two things.
That money doesn't grow on trees and that there is no such thing as free money. He obviously does know nothing about crypto as that is how the whole industry operates.
Strange people, making free money from thin air. That's why he doesn't own any bitcoin. To be fair, at the moment I don't own any either.
Free money is great but bitcoin doesn't do anything.
Even if it hits a million some day that is not a great return over the next few years. Bitcoin is up a whopping 15% over the past 12 months. Hive is up 850%.
Plus it's a lot more fun and you can keep earning more every single day.
So while I might not know much about crypto I am going to back the projects that actually do something.
LEO just keep building.
So even with my limited crypto knowledge, there are a few things that stand out from the project.


Use case.
Development.
Transparency.
Vision.
Delivery on promises.
Roadmap.
Leadership


It's the one of the main reasons why I have so much faith in the hive eco-system and the other tokens that i have invested in. It's all about that use case and being able to see where the project is heading.
They have set ambitious goals but have delivered so much over the past couple of years that it's hard not to believe in the growth potential for the next few years.
My plans.
As part of my plan for the year I have set a target goal of 100,000 LEO powered up.
When i believe in a project then i want to go in big to it.
Some of this will be earned but it's impossible to get there without buying part of the stake if i want to be successful.
I started the year on 15,000 so there is a long way to go but every week is another chance to earn more tokens and stack for the future.
With prices at just 16c it is a good time to get started as these could shoot up if we every do see project blank launch or the upcoming Matic cross chain links from cub.
Slow and steady wins the race.
And i'm incredibly stubborn. So no matter how long that it does take i will keep grinding up the levels to reach that target.
Posted Using LeoFinance Beta