Bitcoin, the so-called "king of cryptocurrencies", has seen its popularity decline among US eToro users in the past 12 months. Despite their increased volatility, altcoins are starting to gain popularity.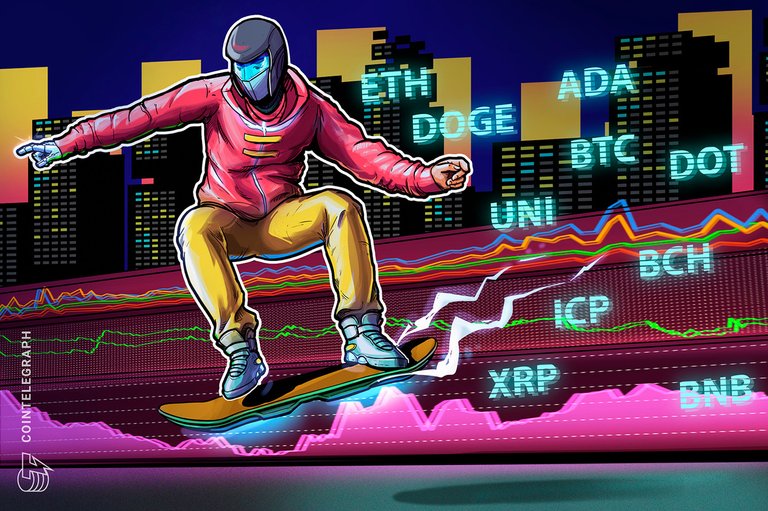 source
Former bitcoin.com CEO launches membership-driven financial service
New research shared with Cointelegraph showed ADA to be the most popular cryptocurrency among US-based eToro users, rising from third place in Q2 2020. After failing to rank a year ago, DOGE is now the second most popular cryptocurrency among American investors.
Rounding out the top five are Tron, Ether (ETH) and Bitcoin, which has seen its position drop in the Hold ranking from the top spot last year.
Despite having experienced one of the largest market corrections in its history, and arguably the largest in dollar terms, cryptocurrencies continue to enjoy favor with retail investors. Research provided by eToro showed that retail investors are confident in the potential of this new asset class going forward.
Ether already outperforms Bitcoin, says Celsius CEO
Other popular cryptocurrencies among US investors are Stellar (XLM), IOTA (MIOTA), and Ethereum Classic (ETC).
Cardano's high rank comes as no surprise, given the great community that founder Charles Hoskinson has cultivated over the years. As Cointelegraph recently reported, ADA is the most capitalized cryptocurrency in terms of stake value, at just over $ 32.6 billion.
DOGE, for its part, has captured the attention of the masses this year thanks to a spectacular rally that lasted until May. At one point in the rally, DOGE even outperformed Bitcoin in terms of tweet volume, which is a good representation of retail interest.
Altcoin Roundup: Smart Investors Not Only Buy Dips, They Apply Dollar Cost Averaging
With a few exceptions, cryptocurrencies remain in a firm intermediate downtrend. The short-term outlook continues to show a lack of optimism, as Bitcoin continues to fluctuate within a tight range, unable to overcome key resistance. However, platforms like eToro continue to see an influx of users, as evidenced by the 214% increase in new registrations earlier this year.