What's up Lions?
Yesterday, I discovered a new blockchain-based social media platform called Torum through @steliosfan latest #leofinance post! Thanks Stelios.
I can't resist earning crypto for my content so I immediately signed up on Torum and tested it out!
First Impressions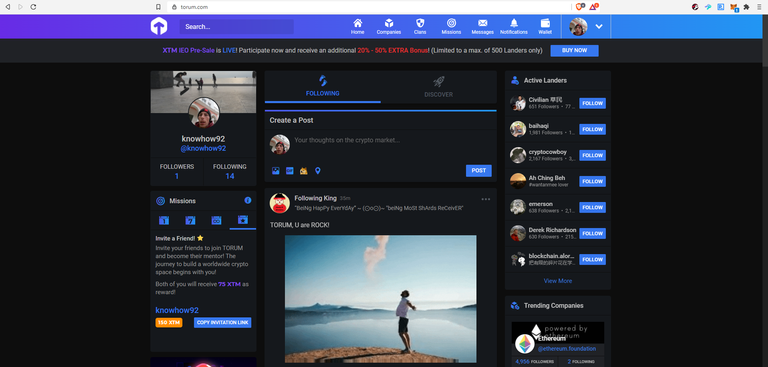 Torum has a Facebook-like UI so it's very easy to navigate! The sign-up proccess was very easy and I was able to share my first post 5 minutes after I clicked on the Sign-up button.
Torum works kinda like Hive. There are Clans which you can join depending on your interests and share posts within these clans, just like Hive and Communities.
Someone already created A Hive Blockchain clan and I saw a bunch of familiar names in there.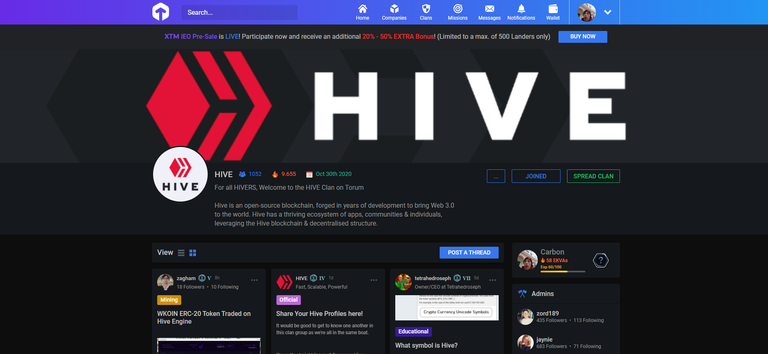 Users can upvote, reblog and comment on posts but I do not think that this earns you anything. If I am not mistaken, you can earn XTM (Torum's coin) by completing daily missions, inviting new users and of course by buying XTM during Pre-sale.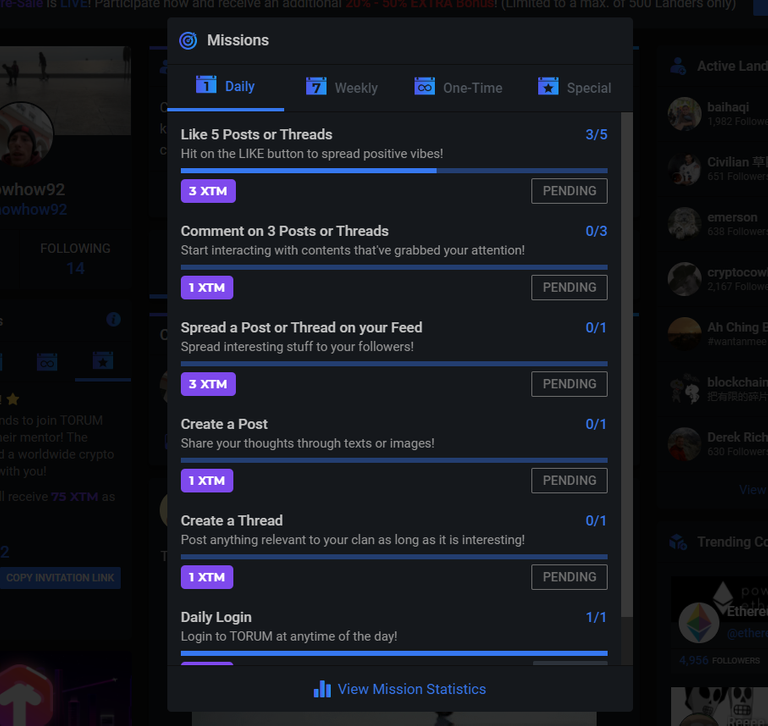 I have already earned more than 80 XTM just by browsing around the site for about 10 minutes and leaving some comments/upvotes on people's posts.
You need to accumulate at least 500 XTM before you can cash them out though. Well, that's the rules!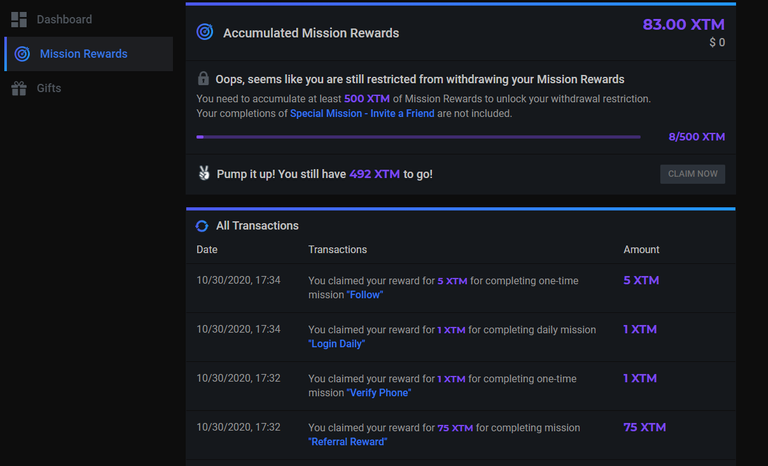 ---
Torum looks like a really promosing project so I suggest you sign up and start sharing your Hive posts over there too.
Not only you will earn more crypto by completing Torum Missions but you will also help in promoting Hive to the masses.
You can sign up to Torum via my referell link and we both earn 75 XTM :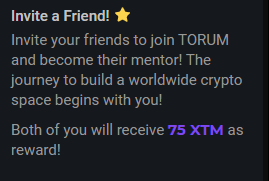 See ya at the Torum side
---
Thank you all for your support. As a full-time online hustler, supporting my content allows me to keep doing what I love.
Much love to everyone and always have fun.
@Knowhow92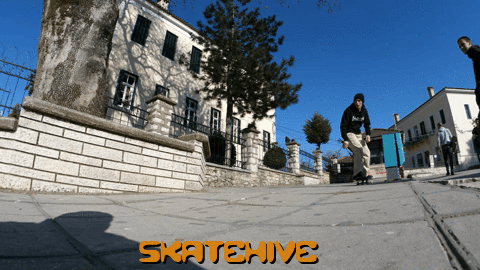 Find me Here
🏡 Hive: https://www.peakd.com/@knowhow92
📹 Youtube : https://www.youtube.com/channel/UCJTNnvAHca8jcxaBpWn-bzA
📱 Twitter : https://twitter.com/theocharis_ch
☀️ Lbry : https://lbry.tv/@knowhow92:d
📷 Instagram : https://www.instagram.com/haris_housos/
☕️ Ko-fi : https://ko-fi.com/knowhow92
Posted Using LeoFinance Beta