What's up everyone?
In one of my recent #LeoFinance blogs I talked about #ATROMG8, a small-cap coin with huge potential.
Learn more about ATROMG8 bellow :
I've been buying the dips of ATROMG8 for some weeks now and today I woke up to a nice surprise!
The price was more than 25% up.
You might argue that with so low volumes (around 80,000$) the price is easily manipulated and you are right but I've been keeping an eye on this coin for some weeks now and this is not the casual Pump n' Dump that's been happening 'till now!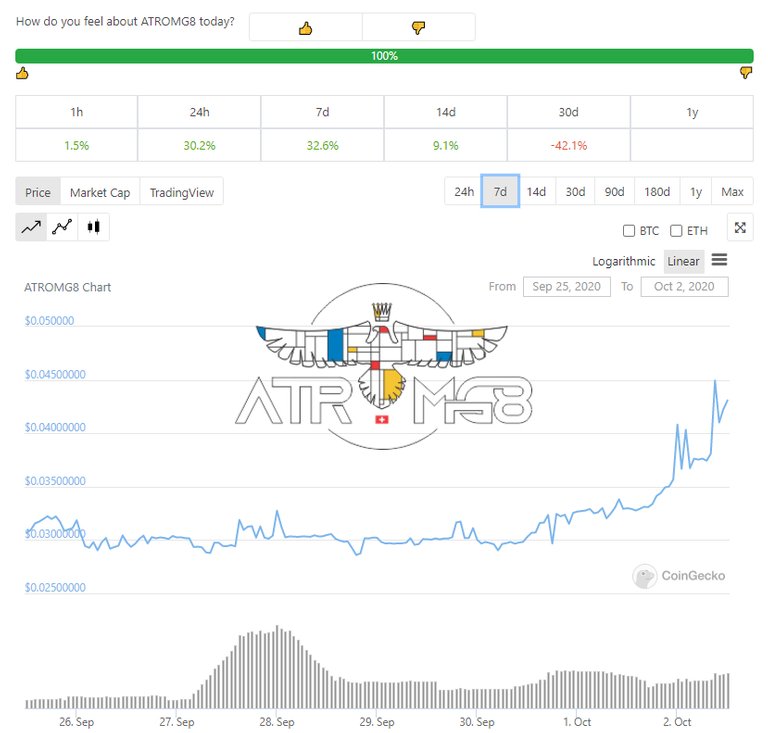 7day #ATROMG8 Chart by @coingecko
---
#ATROMG8 Announced some BIG NEWS on Twitter and I think people are trying to get in to the project before it's too late!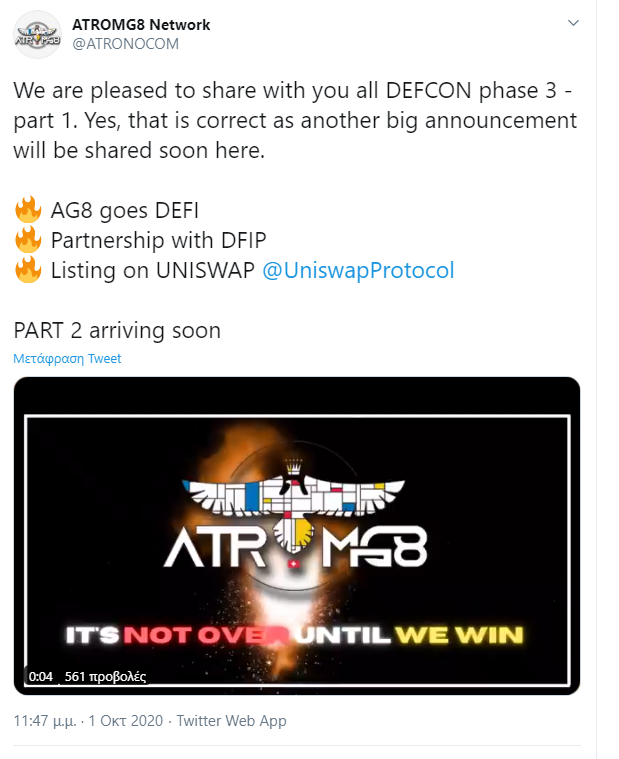 Yeah, that's right! Defi is the hot stuff right now along with Uniswap listings and #ATROMG8 jumped on the Defi train! I haven't yet read about their Defi plans but just mentioning the word Defi means PUMP these days lol!
Also, the main net of ATROMG8 will be live in 40 days and I think that plays a role in this recent price pump too.
I digged up some info before I buy my #AG8 Coins and the project looks promising and legit! Don't take my word for advice though, do your own research.
I know I will be slowly but steadily buy the dip of #AG8 until the main net launch and we'll see how that plays out!
---
You can get your hands on some sweet #AG8 on Probit exchange.
If you do not have an account you can use my referall link to sign up
---
Thank you all for your support. As a full-time online hustler, supporting my content allows me to keep doing what I love.
Much love to everyone and always have fun.
@Knowhow92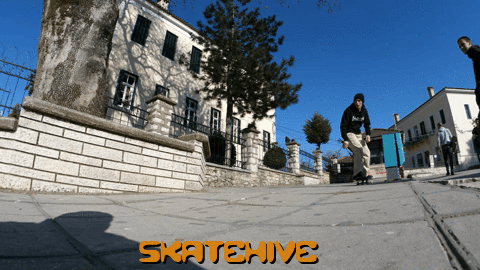 Find me Here
🏡 Hive: https://www.peakd.com/@knowhow92
📹 Youtube : https://www.youtube.com/channel/UCJTNnvAHca8jcxaBpWn-bzA
📱 Twitter : https://twitter.com/theocharis_ch
☀️ Lbry : https://lbry.tv/@knowhow92:d
📷 Instagram : https://www.instagram.com/haris_housos/
☕️ Ko-fi : https://ko-fi.com/knowhow92
Posted Using LeoFinance Beta