This internet money is weird, I have never bought any of those hive-engine coins, but I have lots of them. It is funny because it makes my portfolio accidentally diversified.
Although, @proofofbrainio which is the most valuable one, is worth in total (total staked) a bit under $3, so it is not as if it is a lot of money.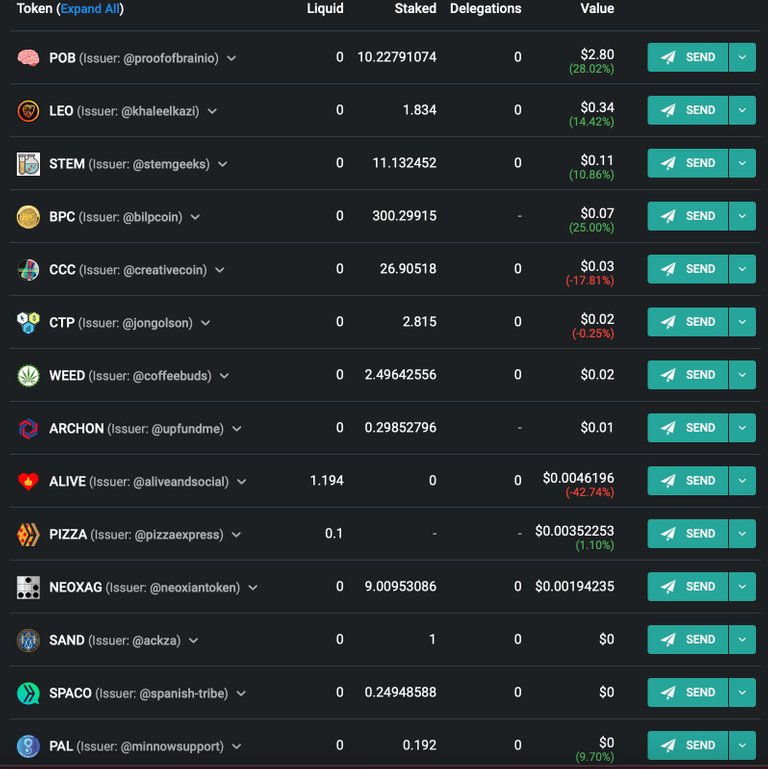 Anyways, every once in a while I use peakd to power up those tokens. Most of them I do not know where do they come from, but I am not complaining. I do not know most of those tribes, but if I happen to come across and like, it is good to know I have some tokens.
So goes without saying I don't just don't plan on selling, but I am also staking whenever I can, except that pizza one (@pizzaexpress) that can not be staked.