The KOIN mining is on and here is my first proof: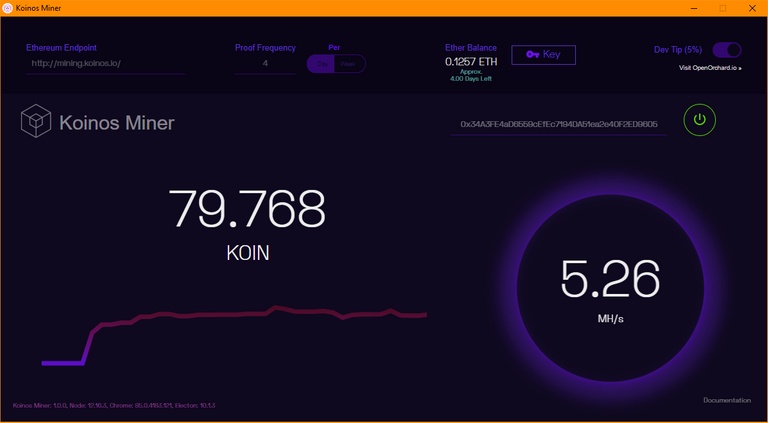 Go join the fun with mining and also join the Discord party going on :)
IMPORTANT
Change the Ethereum endpoint to
---
I started mining at 19:20 local time and The trick to get the first proof at 21:08 was to change the reporting frequency from default 4 to 48 - every half an hour.
The first transaction fee was 0.0078 ETH or $2.95.
It is said that from now on the fees will be in a range of 0.0065 ETH per proof submitted.
We'll see about that in the morning since I changed the reporting frequency back to 4.
Good luck, everybody!
---
More about Koinos platform & KOIN mining
11.10.2020 - Koinos platform Announcement & KOIN Miner Setup - Mining Start On October 13th 2020
---
Better and better
Posted Using LeoFinance Beta