We live in a world where the idea of making profits is a genuine goal to achieve in investments made for the future for a suitable lifestyle been prepared to live without stress and financial free.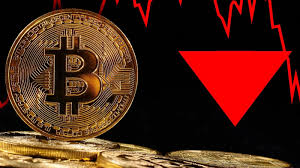 source
The investment made in Crypto is part of that dream of achieving something good in it where majority seek to achieve a profitable benefits that stands in to make that dream possible in the future. Cryptocurrency however plays a different role when Investing in it because it either increase or decrease that really makes it unstable for profits or Investments to balance.
This idea however in some cases have created a different scenario in most people's mindset to invest in the future with cryptocurrency because it seems like a waste of time and a long Investments that don't know if the outcome will yield good soon or Profitable within a short time especially when the heavy dip in Crypto is trending.
But what such people fail to know is that cryptocurrency requires a rightful decision to take and Utilizing the market when experiencing both either the bear or bull market. It might look so annoying to see the market prices go so low but wait it should have occured to you that cryptocurrency displays such prices where it is never stable in price and you should be prepared for it.
Never believe your Investments and time is a waste of time but instead think positive and aim big for the future because Crypto will definitely turnaround for good in prices that will surely put smile back in people's faces. So at the moment since it is down, keep the mission in investing more especially what you believe you are capable of Investing not the amount that might make you regret because like I said investing in Crypto requires proper and rightful decision.
Think positive and Utilize the bear market there's a positive results that will occur soon and never give up.
This is not a financial advise but can be useful in utilizing the bear market to invest wisely.
Posted Using LeoFinance Beta