It was a beautiful thing to wake up and enter my MetaMask password to come across this thing called MetaSwap. So this is what I was starting at gladly today: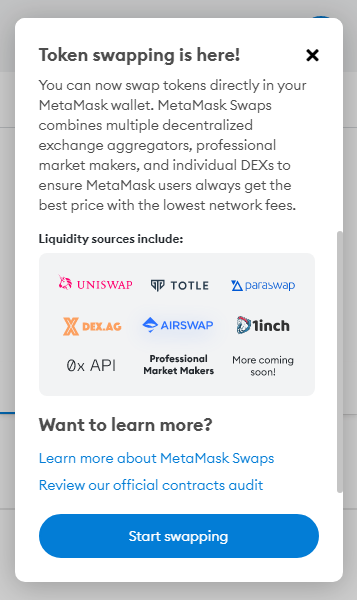 It's working with decentralized exchange aggregators, professional market makers, and individual DEXs and lokks thorugh 7 of the mentioned (AirSwap, Uniswap, 0x API, 1inch.exchange, Paraswap, Totle, dex.ag) to compare all the prices you can get.
Imagine Trading/Swapping At 7 Places At Once
Even better part is this isn't even the limit. MetaSwap has plan to add even more DEXs and markets to the list. So far you're still stuck with ERC-20. I wonder how much time it'll take for the same to happen with Hive-Engine Tokens. Some of these are in serious need to liquidity :)
The Fees
There's a 0.875% service fee (factored into the quote they provide) which I think is totally fair considering the convenience. There's nothing that's even going to stop you from trading directly at the Swap/Exchange after comparing the prices from MetaSwap.
MetaSwap provides slippage protection to make sure you won't face large price swings when trading large amounts of tokens.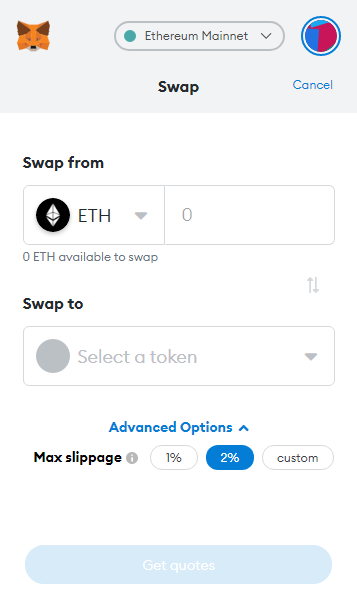 No Need For Tutorials
MetaMask has grown over 4 times during the last year. They now have over 1 million monthly active (up from 264,000). They have made everything super easy and intuitive. I think a 5th grade kid with no prior knowledge could manage to find their way around these Swaps. Imagine what DeFi and great UI has done to the world to become more financially independent and decentralized.
Posted Using LeoFinance Beta