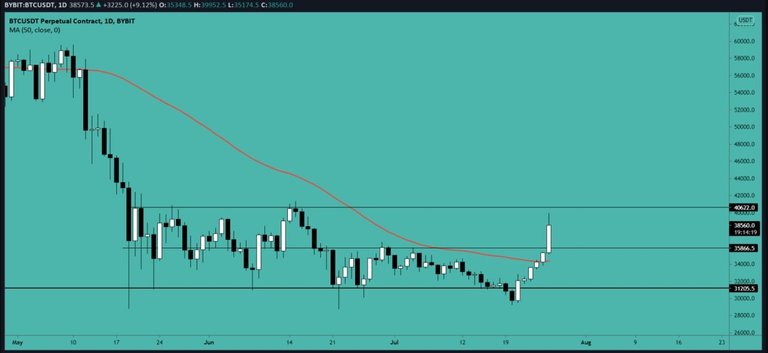 Told you the 50 MA breakout is bullish and we see a big pump. Bitcoin also break the mid range resistance of $36,000 and if able to hold above it then we see a retest of the upper range resistance of $40,000-$42,000.
In futures market BTCUSDT pair goes above $48,000 liquidating all the shorts. We may see a retest of $36,000 (but not necessary) before next leg up.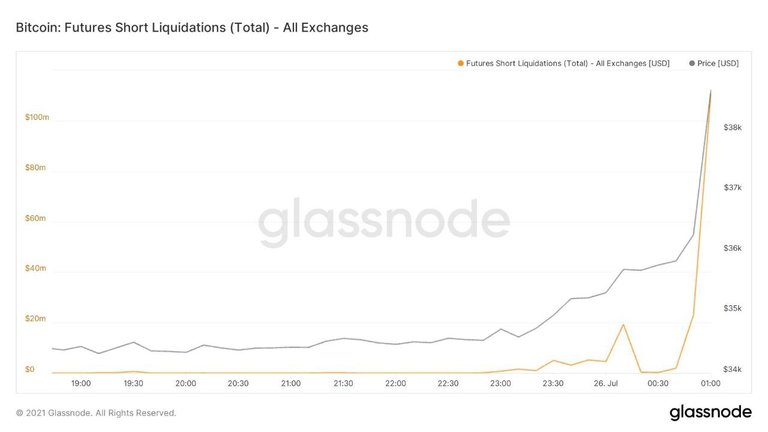 $111,000,000 of shorts liquidated in 10 minutes during the pump.
Reason of the pump
---
There is a rumor according to an insider Amazon will start accepting Bitcoin payments by the end of 2021 following by Ethereum and other major tokens.
https://bitcoinist.com/amazon-to-integrate-bitcoin-payments-and-launch-its-own-token-by-2022-insider-confirms/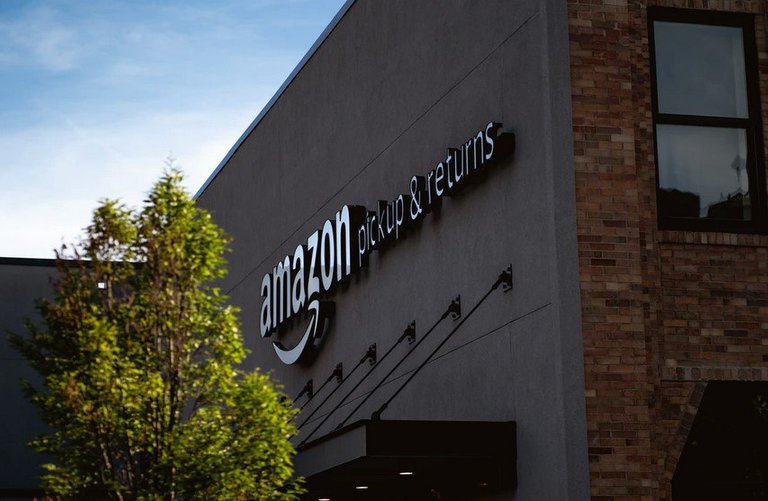 ---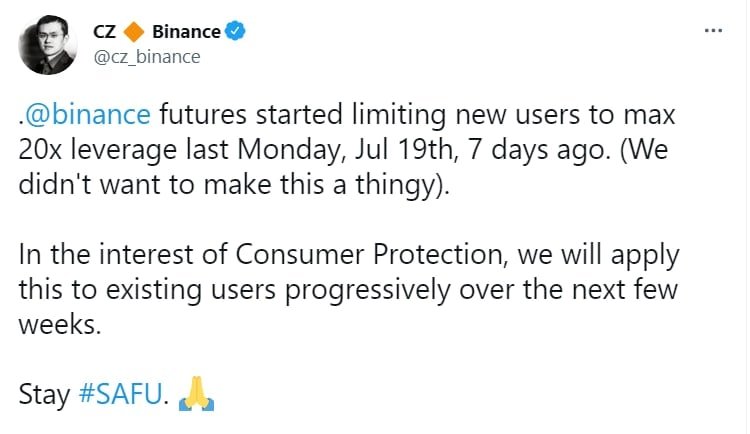 Binance reducing max leverage to 20x for new users. It will apply to existing users in coming weeks.
Source
---
Upvote, Share and Follow for more update about all major coins like BTC, ETH, DOGE e.t.c. Check out my Blog for all recent price moves.