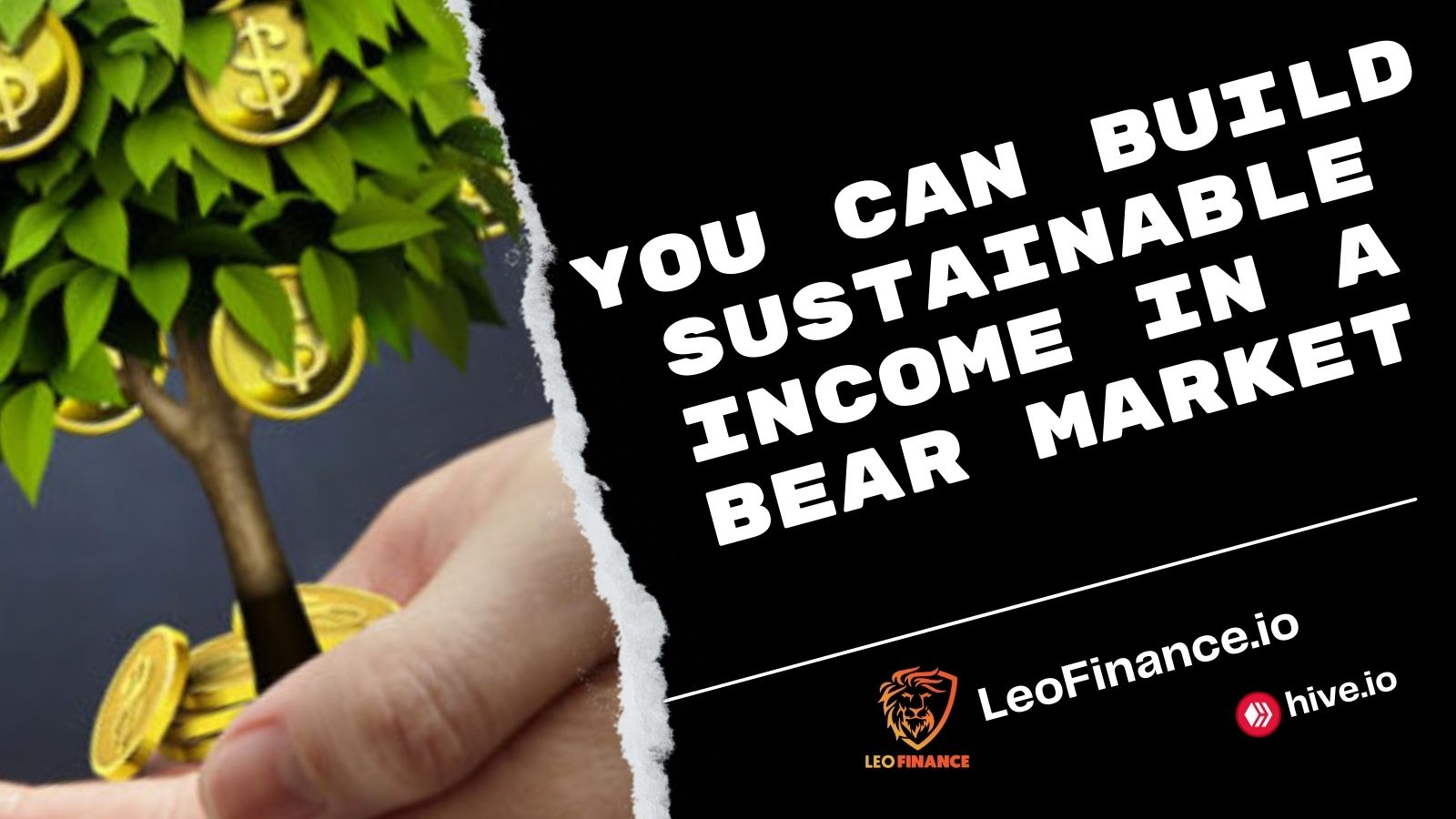 You Can Build Sustainable Income In A Bear Market
I've been doing a lot of work recently on passive income methods and just income generation in general. I have some big goals I want to hit asap just so I can start enjoying life a little more outside of working 24/7 lol That being said I was talking to a few friends over the holiday weekend and they talked about why bother trying to build income right now when inflation is high and stocks etc all feel like they are going into the dump.
This made me realize that most likely a lot of people feel this way. This article is going to reinforce why more than ever during times like this it's more beneficial to work your butt of and build that sustainable income compared to when everything is in a bull market rally.
Down Times Happen Often
I feel one of the common misconceptions people have is if they are making passive income and sustainable income in a bull market that they are set for life. This couldn't be further from the truth!
Bear markets and downturns in the markets happen much more than rallies and they often last long and can have a devastating effect on people. That's why now when we are in a bear market if you're not sustainable then I'm going to be honest with you, you never were!
Moments Like Now Are Critical To Real Success
Moments like we are having now with a massive sell off and then pushing into a bear market are actully the perfect times to get a reality check on how well off you really are with your goals.
It should be a real kick in the butt as to what you need in order to get to a real sustainable income. Sustainable income is passive style income or income at your own business and what you do that allows you to be sustainable in all market conditions not only when we are in a bull market.
The last bear market in crypto lasted for years! While the bull market lasted 2 short months. That should put things into a little more perspective.
The Real Benefit
Now there's a huge benefit with this when you start training your brain for this. Once you start making sustainable income in a bear market the next goal should be in being ok in a down turn market. That's a rough one but estimate a possible drop in 20% value or more and would you still be ok at those levels? If so you're golden! If not it's an extra bonus goal to strive for.
Being sustainable in a bear market means when the market flips to bull you're going to be BETTER than sustainable. That means extra income you didn't expect that can either be used for fun or stocked away to further boost your bags.
What are you plans for growing your wealth and sustainable income during this bear market?
Posted Using LeoFinance Beta