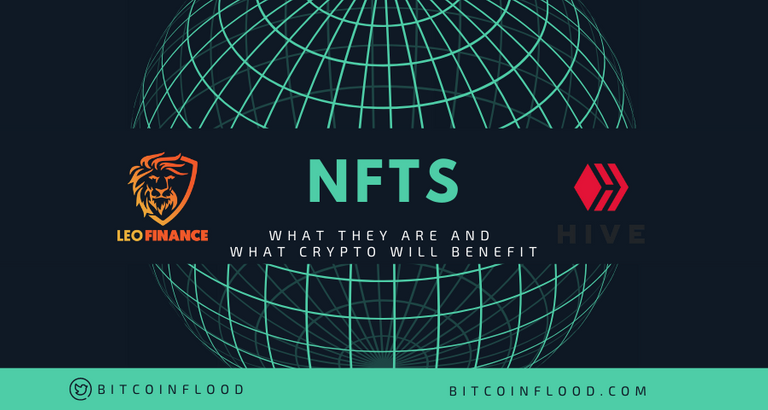 NFT's are hitting headlines as of late and because of that the action is heating up around them. In this article I'm going to explain what NFTs are and what cryptos can benefit from this new trend. Is it here to stay and how will NFT's look a few years from now?

What are NFT's?
NFT or Non-fungible tokens in a simple sense are a unique token that represents something on the blockchain. Think of them as a snow flake how each are unique.

What Cryptos Will Benefit From NFT's?
Currently Ethereum is one of the primary cases of using NFTs and it's been benefiting from it greatly and of course from DeFi.
However there are other ones such as Cardano however could possibly be the new one as of today the blockchain is getting an update that will allow for it to house NFTs and which should be a much lower transaction fee compared to what we have been seeing on the Ethereum network as of late.

What Might The Future For NFT's Look Like?
While NFT's are just getting started I see a future full of them. Subscriptions, movies, music and sport cards. Are all viable options to be included within NFT's and really open the digital world up. There's already many powerful sites that currently use these functions but currently use USD. What will be interesting is when they make the conversion over to crypto.
I believe music could play a big part in this and things are just heating up. Selling tracks, photos and videos are starting to trend upwards. As well as movies and streaming services or anything subscription based I feel will be the next move.
Posted Using LeoFinance Beta