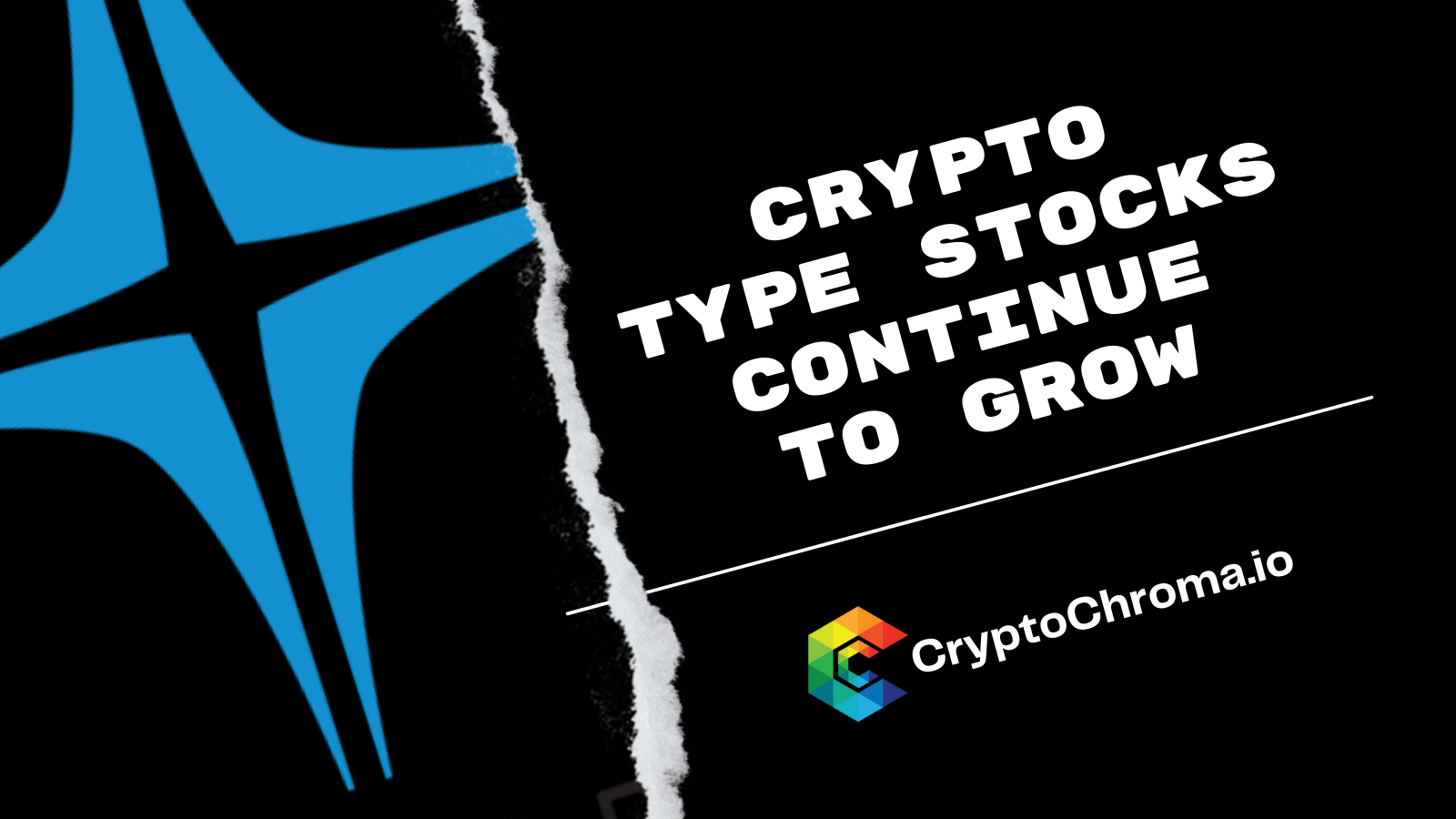 Crypto Type Stocks Continue To Grow
The crypto world is full steam ahead despite what news headlines might be trying to tell you. The price of bitcoin along with other assets are far higher than this time last year. In fact Bitcoin itself traded at just $10,000 and now holds over $40,000 that is no small matter!
We continue to see innovation, new use cases and far higher adoption then at any time pervious and there's no end in sight. It's pretty much at the point now where it's unstoppable and it's now common place for many people that they have at least touched crypto in one way or another.
The Stocks
Most people will know about Coinbase, Marathon, Riot, Square and Robinhood as being the primary crypto stocks or a way to get exposure to the crypto markets. But that's ballonned into tons more stocks that are now within the crypto space.
To list a few more we now have
MicroStrategy
Bit Digital
CME Group
Grayscale
Galaxy Digital
Silvergate
Canaan
Bitfarms
and many more
Today I want to talk a bit about CleanSpark
What is CleanSpark Stock?
CleanSpark (Nasdaq ticker: CLSK)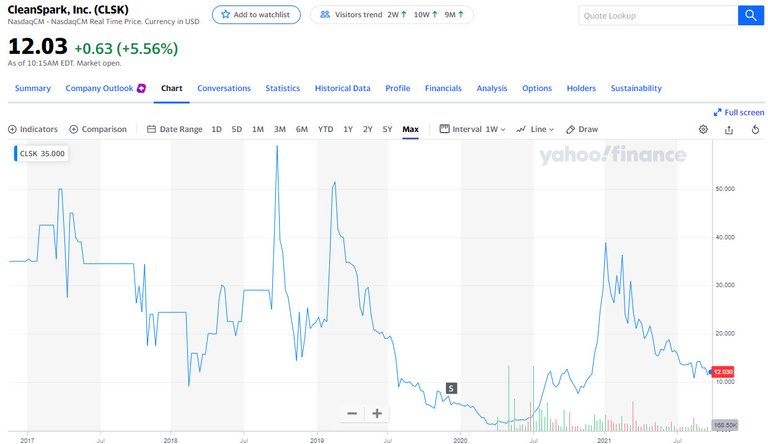 CleanSpark is a bitcoin mining company and as of today they just shifted everything over to Foundry Digital's North American mining pool and plans on tripling it's mining power within the next year.
They just recently added 10,000 of the latest riggs to their platform which pushes out 1 exahash per second or (1EH/s)
*Yeah this pretty much puts every personal computer to shame which is why it's impossible to make money for any individual person to mine bitcoin anymore.
It's mission is to get to 2EH/s by the end of this year which is aggressive and 3EH/s by this time next year.
Is Bitcoin About To Be Replaced?
The real question comes down to do you believe Bitcoin is about to be replaced by other systems such as PoS platforms?
I don't believe we will see this shift till Ethereum Finally goes to PoS which we are still a year away from. There's also so much infrastructure now behind Bitcoin that it seems crazy that it would just one day go belly up. However it is expensive and really does feel like an old outdated away of doing things where crypto itself is face paced and continues to evolve.
Until that happens though I believe bitcoin will continue to remain dominate and continue to fuel some serious growth numbers but years down the road 5-10 years from now I do see bitcoin being replaced if it continues it's PoW system how it currently is run. It does increasingly become centralized as the hash rate continues to grow to large expensive projects and no longer accessible in the hands of the many which is what made bitcoin so attractive at first.
The Future of Crypto Stocks
With so much investing into these companies in terms of capital from stocks and equipment it feels crazy that all of this would be trashed. Instead I believe that many of these companies will start pushing towards renewable energy sources.
As inflation and gas prices continue to rise this puts dollar cost averaging of mining Bitcoin closer and closer to the point where it makes sense to invest those funds into a renewable energy source instead of non renewable. This would create even larger farms and energy pushes. The renewable energy also could be sold on to the grid as a way to off set costs. So in the long run it makes sense for these companies to start investing in that.
What are you thoughts on mining farm stocks such as this? Are they doomed to fail in a few years or will they adapt and start pumping money into renewable energy?
Posted Using LeoFinance Beta