Charlie puts on his headphone and hood, turned on his music and walked down the streets to go to his dorm house. He couldn't care less the people around him. They didn't matter to him.

12 months ago, Charlie was happy. He had just started college in a foreign country and his father flew across the sea to accompany him while his mother was home, working at her restaurant to support the family. His father found a job too as a caretaker and was staying at his employer's mansion. They called each other up everyday to heal the home sickness, cried and laughed together.

During his journey here, Charlie met a girl at the airport. The moment he helped carry her luggage bag from the conveyor belt, it was love at first sight for him. They went through a few adventures to get here and as cliche as it sounds, he grew to like her.

Then, her parents got divorced and her father remarried, keeping it all from her. She only got to know when they started college. She was furious and ran away from her dorm home, but came to him. He consoled her and took care of her for the few months. They grew close and spent almost every single minute together. He thought she liked him too, until last week.

His girl or the girl whom he thought was to be his to love, confessed that she only liked him as a brother and that she found a guy who made her heart skipped beats. It was a big slap to his face. HIs heart, crushed. To make matters worse, his mother called his father to ask for a divorce. Quickly, he started to build a wall around him, shutting off the world, unable to process it all.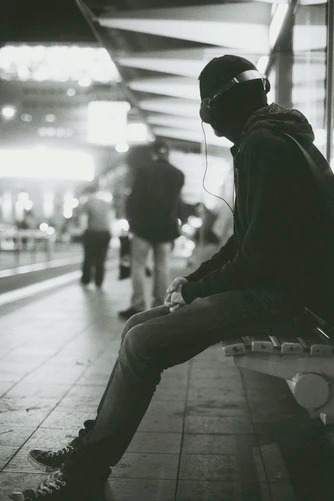 Image from Unsplash
---

Join us at Freewriters: https://peakd.com/hive-161155/@mariannewest/single-prompt-option-the-weekend-freewrite-5222021
---