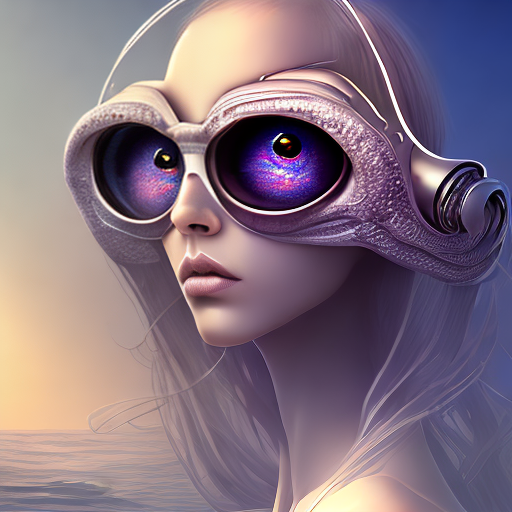 Hello Friends, Happy Sunday Evening, hoping your Weekend was Amazing so far!
And Thank You for stopping by!
🙋🏻‍♀️✨🌄✨🙋🏻‍♀️
So for this Sunday Evenings
"One Hit Wonders 18" I .wanted to do something with Water - "Again".
So...
I wrote a "Beach/Girl" prompt and generated this Image,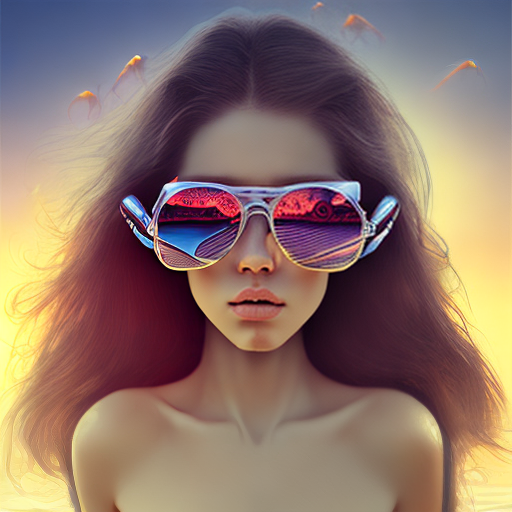 I made a few minor changes and got this,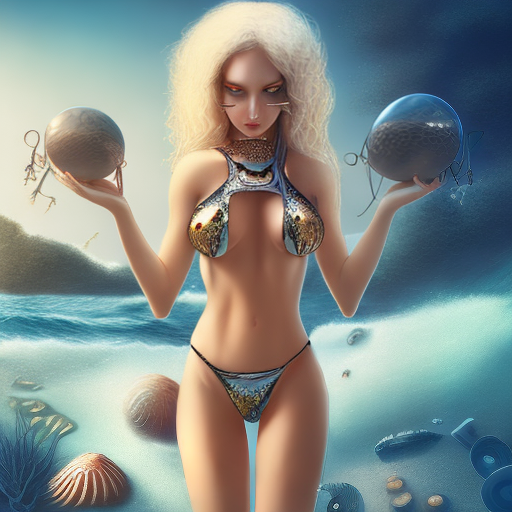 So then I emphasized the "Girl" part and added in a little "Alien" and generated this Image,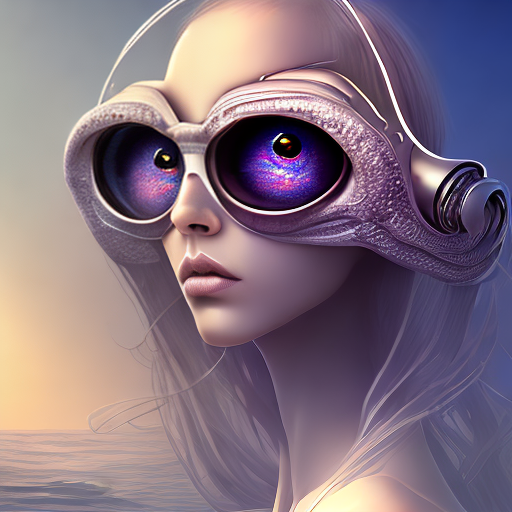 And then I made another change in the prompt (to get the Beach back) and got this Image that I truly like!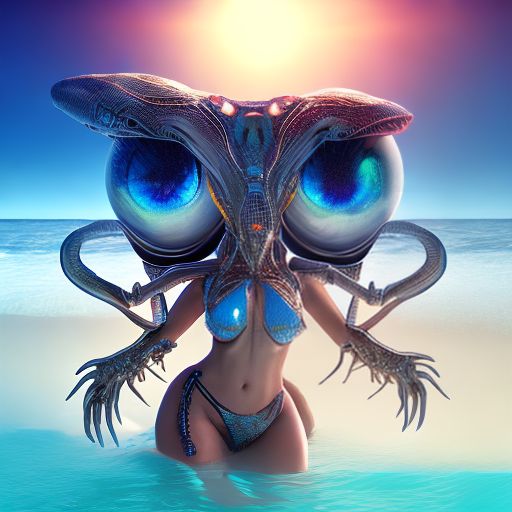 And, that was it for this weekend. It should have been for yesterday, but ran out of time. Hoping to get back in the "Monday/ Thursday/ Saturday" posting rhythm again - this week!
Thank You once again for Stopping by, I do Appreciate it and hope You enjoyed the Images as much as I did making them, and right now I am having a blast!
👍🏼😊😁😊👍🏼
Have an Amazing Monday!
👍🏼🕺✨🌄✨🕺👍🏼
And..
"Please Be Safe"!
New Art Posted - Monday, Thursday, and Saturday!
NFT'S at Nftshowroom!
https://nftshowroom.com/lesmann/gallery
Take a look and check back often, this collection will grow and also feature some of the better art I have posted here!
"Have A Very Blessed Upcoming Week"!
🙏🙏🙏
"Walk with The Father, and He will Walk With You"!!!
Please be "Centered", whenever possible!
🙏👍🏼🙏👍🏼🙏👍🏼🙏
Remember "The Father" in ALL THINGS
He "Remembers You"!
👍🏼😊😇😊👍🏼
All images property of "LesMannArt"
"No Commercial Reproduction Of Any Kind Without Written Permission".
©2023 LesMannArt